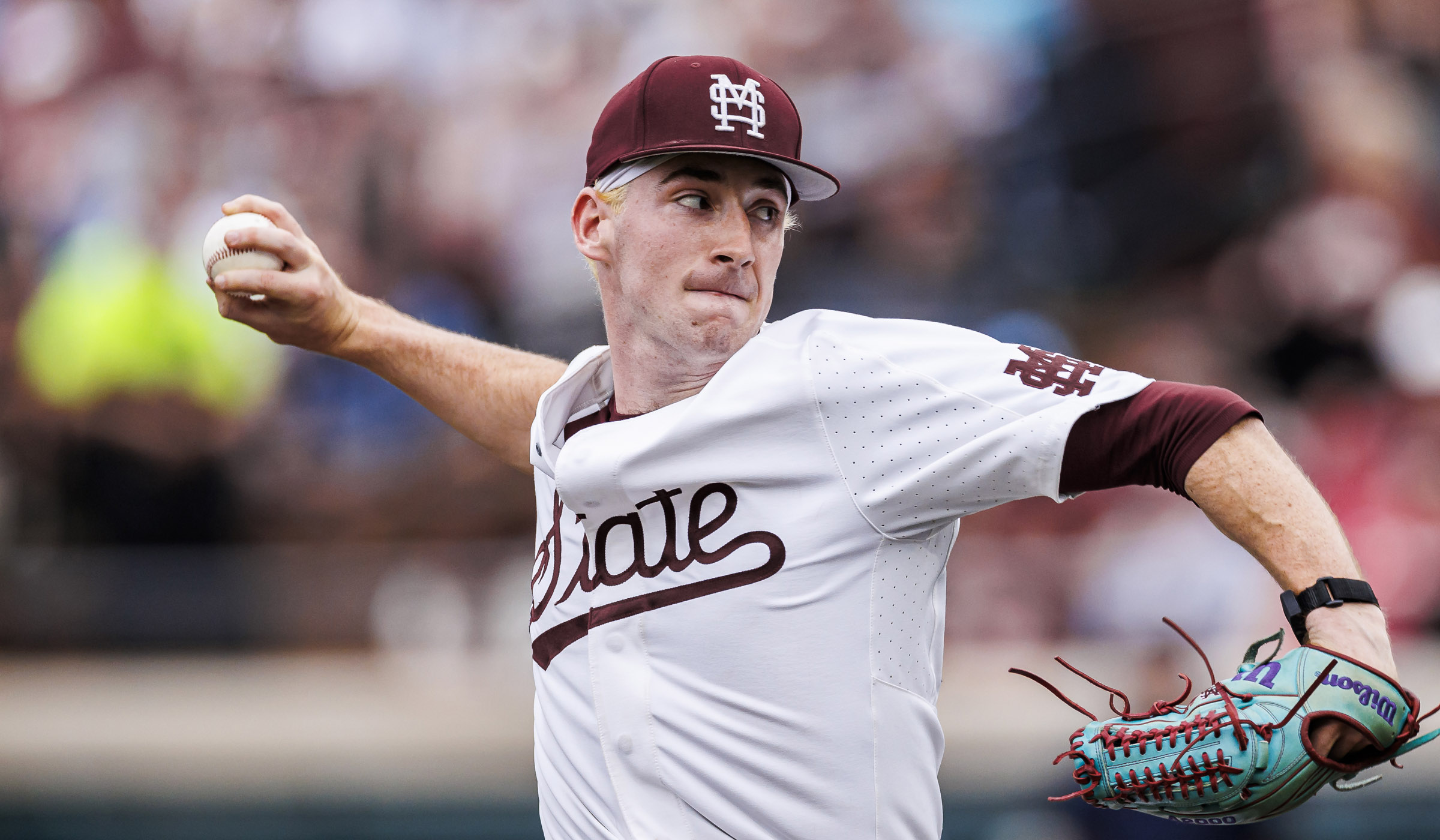 It was back in early 2020 when Nate Dohm's family delivered the incredibly tough news. Dohm, an Indiana native who's now a sophomore pitcher for the Mississippi State baseball team, was told his grandfather – Richard "Dick" Hitch – was in bad shape.
"He'd been dealing with [myasthenia gravis] for a while," Dohm recounted. "There were some complications with it, and it'd become a serious issue."
Myasthenia gravis is a chronic autoimmune neuromuscular disorder that is characterized by fluctuating weakness of the voluntary muscle groups. A breakdown in the normal communication between nerves and muscles causes weakness and fatigue of some muscles under voluntary control, especially those controlling the eyes, mouth, throat and limbs. It can lead to a crisis when breathing becomes impaired.
Hitch died in February of 2020. It was a devastating loss for Dohm.
"I wouldn't say Papaw was the biggest baseball fan, but I was always his favorite player and he'd always come and support when he had the time and opportunity to," he said.
Three years since Hitch's death, Dohm's Papaw is going with Dohm to the mound every time he pitches. Dohm uses a custom-made, teal baseball glove to memorialize his grandfather. Teal is the color associated with myasthenia gravis awareness.
The usage of the glove has allowed Dohm the chance to both honor Hitch, as well as bring attention to a disease many may be unaware of.
"It's a very different looking glove so people are always asking why it's the color that it is," Dohm said. "I really like the opportunity it presents. It gives me a great chance to explain why I chose that color and why that means so much to me."
Hitch would surely be proud of his grandson, both for the glove as well as the way Dohm has been pitching for the Bulldogs. Through mid-April, he averaged more than a strikeout an inning for MSU. He'd punched out 38 batters in just over 36 frames. More importantly, Dohm didn't allow a single earned run in seven of his first 12 appearances.
Dohm has been one of the Diamond Dawgs' most reliable hurlers all season, perhaps because he always has a little help in spirit every time he performs. It's a double-dosage of extra aid, too. His glove not only honors his grandfather, but also his grandmother from the other side of the family. It's so much more than just a piece of baseball equipment.
"I also have purple on the glove for Alzheimer's awareness because my grandma passed away, and she had dementia," Dohm said. "So, I wanted to take the opportunity to make this glove a really special piece for both of them. I just know that every time I take the mound, they're both out there with me."