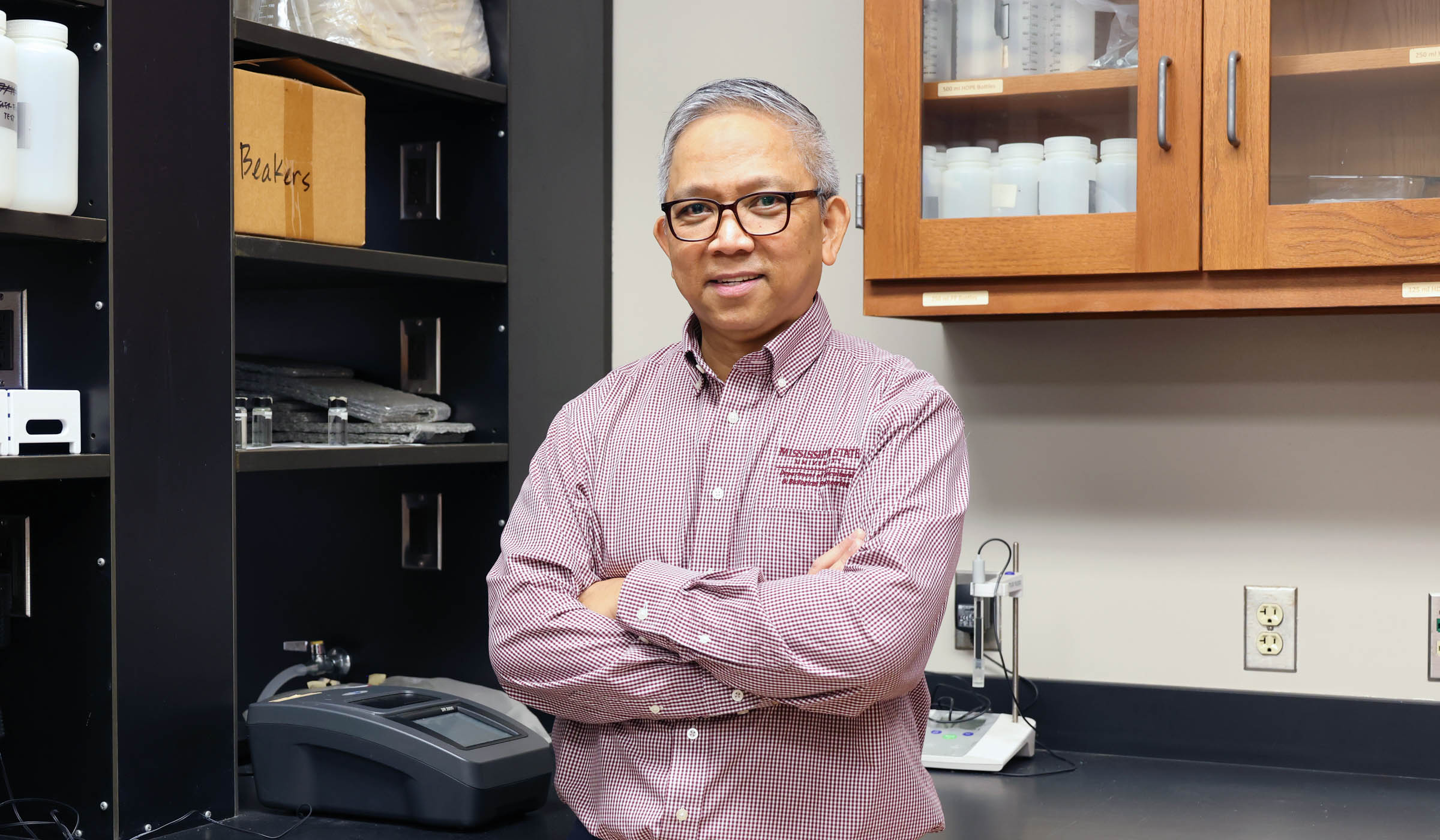 Joel Paz is a living embodiment of Mississippi State's charge of "learning, service, research," but of the university's three-pronged mission, he's partial to his teaching responsibilities.
"I've worked in all three aspects of the land-grant mission, which is exciting. You meet different stakeholders—students, program leaders and managers, farmers and collaborators," said Paz, a professor in MSU's Department of Agricultural and Biological Engineering. "But working with students is special."
Before coming to MSU, Paz worked as an Extension specialist at the University of Georgia and conducted research at Iowa State University. Since coming to Mississippi State 14 years ago, he's enjoyed a full teaching load and becoming the undergraduate advising coordinator for the Agricultural Engineering Technology and Business (AETB) program. This position helps him get to know the Department of Agricultural and Biological Engineering students.
"I like to hear their stories about their families, where they come from and where they hope to go. Since my focus is on agricultural engineering technology and business, you see a lot of students wanting to help with the family farm. I try to incorporate information that pertains to them in my lectures, especially regarding water management," he said.
He explained that he tries to make lessons relevant to students' future careers because students often need help understanding why they need to learn about certain topics. As the advisor to more than 80 students, he gets a lot of questions, but he happily answers as many of them as he can. For those he can't, he relies on the close-knit community of faculty and staff in the department.
He still hears from many of his past students who reach out over the years, even with just a quick text or an email. It's a gesture that speaks volumes about the community of agricultural engineers. Many of the department's faculty collaborate with other divisions across campus, including the MSU Extension Service. Like most other Mississippi State faculty, Paz includes hands-on experiences in his classes, which include visiting farms to see best management practices to improve water quality, one of his research interests.
He explained that the hands-on experience really sticks with students. There's also a different level of satisfaction when faculty see incoming students, and then get to see them learn and grow and go out into the world and make their mark. Paz feels incredibly honored because he has taught the freshman/sophomore-level land surveying and senior/graduate-level soil and water management classes, allowing him to observe how much the AETB students grow throughout their time at Mississippi State. Paz said it's a joy to catch up with his fourth-year students and see what companies they have interned with and which ones they plan to join upon graduation.
"You have challenges when teaching, but seeing your students succeed is gratifying," he said. "It's exciting and really fulfilling to see my students dig into the curriculum, map out their career goals, and later, see them achieve those goals."