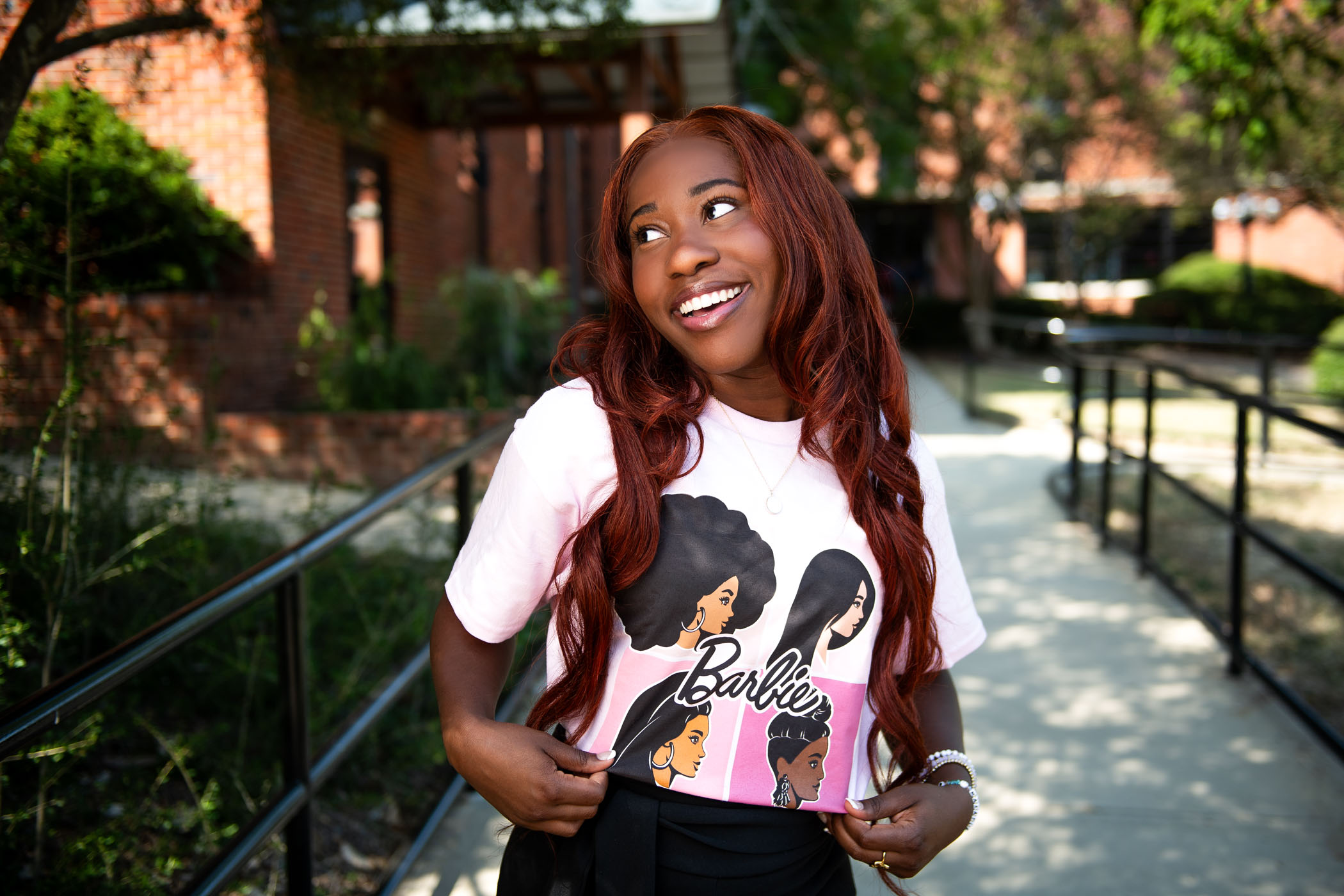 This summer, American toy company Mattel dominated box offices with the release of the live-action "Barbie" movie based on the iconic children's doll that comes in a variety of skin tones, hairstyles, body types, fashion and career themes.
Mississippi State senior software engineering major MaKayla McClain also dominated behind the scenes in Los Angeles, California, this past summer as a Mattel intern helping transform the company's project management methodology.
She said her MSU classes were key in obtaining and succeeding in her role.     
"The classes I've taken at MSU helped me get my internship, especially the Intro to Software Engineering class. It really helped with my role in project management."
McClain was one of nearly 90 interns who spent the summer in Mattel offices across the U.S. amidst the release of " Barbie" in July. This "Software Engineer Barbie" worked with a transformation team to convert the company's project management methodology from the Waterfall to Agile approach.
While in Los Angeles, McClain said she also was able to experience the West Coast lifestyle with trips to various awards shows, the beach and even a private showing of "Barbie" for company interns.
"They rented an entire movie theater for us to watch it, and a pink carpet for us to walk. All of the interns got dressed up, and we had free drinks and popcorn."
Recently, Mattel also offered her a full-time position upon her upcoming December graduation.
McClain has not only made an impression at Mattel, but here on campus as well.
As a former Freshman Navigator of three years, McClain said she learned the major responsibility of mentoring and making an impact on others, specifically those just beginning college. Three of her former students also became Freshman Navigators, which she said was "incredibly special" to her.
As a current member of the MSU Society of Women Engineers, National Society of Black Engineers and I.D.E.A.L. Woman, she said she is continuing to grow as a person and professional while meeting a wide variety of people.
Though her MSU career is nearing its end, McClain said she knows she will always have friends and a sense of familiarity from her time in Starkville, along with the connections she has made.
"MSU just means family to me. I know it'll always be here when I come back."