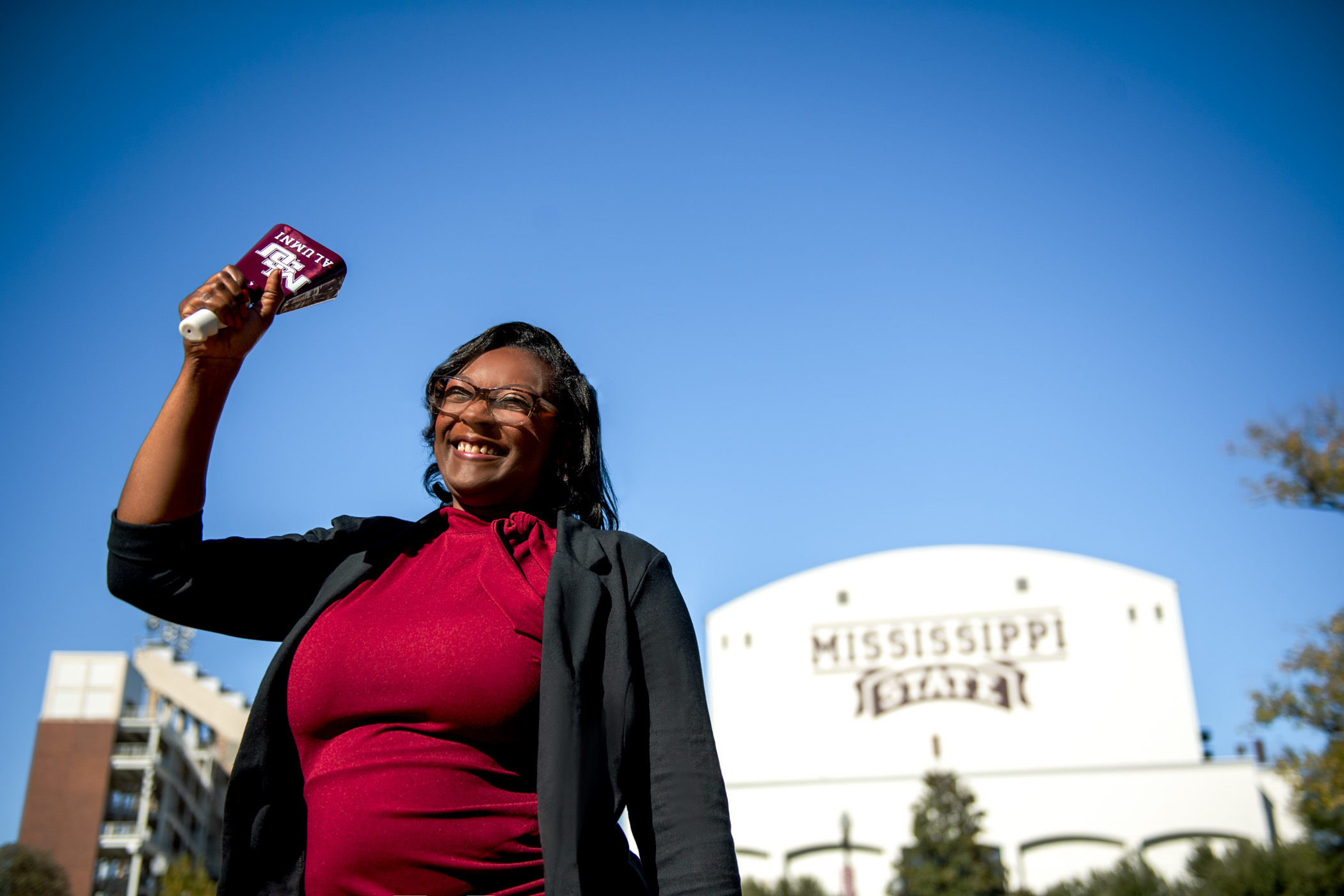 Fartilia Chandler, office associate in Mississippi State's Department of Teacher Education and Leadership, often tells people, "If you want more out of life, you can't stay stagnant. You've got to keep moving."
She took her own advice to heart when she decided to finish her degree at the age of 40 through MSU's Complete 2 Compete program. The C2C mission is to help adults with some course credits return to college and earn their degree.
"At the time, I was just seeing where I wanted to be, and I knew I would have to do more to get there," Chandler recalled.
She first met with a C2C advisor, who went through her transcripts and told her exactly which classes she needed to graduate. She then resumed her college coursework in 2019 amidst working full time and being a cheer mom. A year later, she proudly graduated with a bachelor's degree in university studies. Even though she didn't have the opportunity to walk across the commencement stage due to COVID-19 restrictions, she said it was a "very sweet moment" to share with her husband and daughter when they watched the ceremony virtually together.
"I always knew I wanted a degree from MSU," Chandler said. "My father passed away in 2021, and I'm so thankful I got to show him I did it before he died."
She praised the C2C program advisors, noting that they were with her every step of the way. "They were just as emotional as I was over getting my degree," she said. "They are truly great advisors."
With her degree in hand and a lifelong love for MSU, Chandler was thrilled to join MSU's Department of Teacher Education and Leadership, where she "takes care of all things office." Some of her responsibilities include managing the department head's schedule, ordering supplies and handling payments. Her favorite part of being an office associate is meeting people, and she's often told that it seems like she knows everybody, which she attributes to being a Starkville native. When she's not working, one can usually catch her at a ball field with her husband and 11-year-old daughter, who keep her very busy.
Chandler's story of perseverance and her "dust yourself off and keep going" mentality inspire others on campus and in the community and, most importantly, her family.
"Everything I do, I do for my family. It means so much to me to show my daughter how important it is to finish what you start," she said.