March 2, 2020




7:00 pm
About this event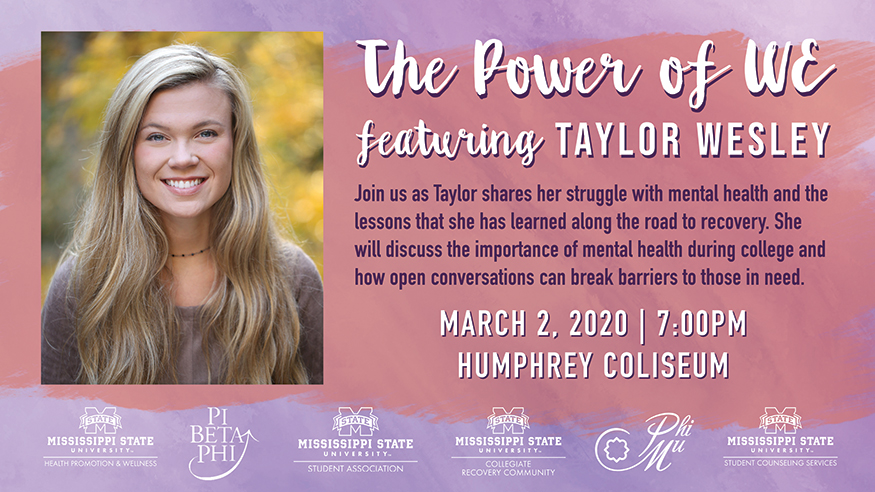 Mississippi State's Department of Health Promotion and Wellness is sponsoring a presentation by Taylor Wesley, who will discuss the importance of collegiate mental health and share her personal story of alcohol misuse and recovery. A question-and-answer session and a meet-and-greet opportunity will follow.
Free to all, Wesley's presentation is co-sponsored by Phi Mu and Pi Beta Phi sororities, the Student Association, Student Counseling Services and the Collegiate Recovery Community.
Click here for more information.
Details
Location
Humphrey Coliseum - 55 Bailey Howell Drive, Mississippi State, MS 39762
Additional Information
MSU Student Counseling Services are available to support any students who need assistance. The center is open Monday-Friday, 8 a.m.-5 p.m., for walk-in appointments, and counselors are on call 24 hours a day. Services can be accessed by calling 662-325-2091.