Contact: Anna Owens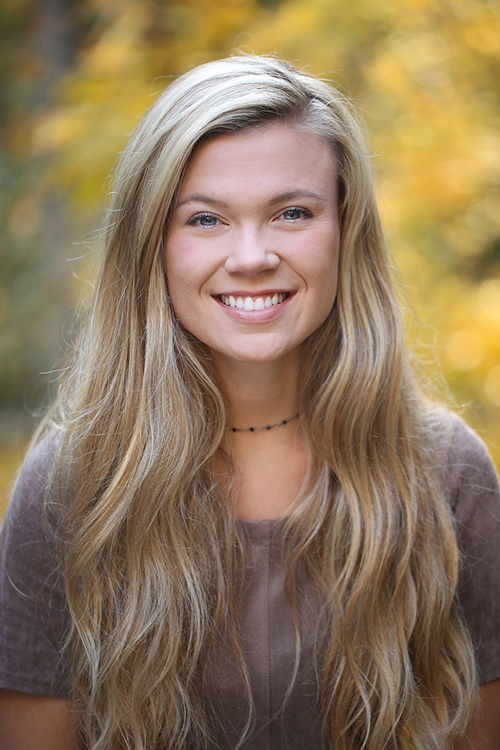 STARKVILLE, Miss.—A former Auburn University Miss Homecoming winner will share her mental health journey and encourage self-reflection among Mississippi State students on March 2.
Taylor Wesley's "The Power of We" will discuss the importance of collegiate mental health and share her personal story of alcohol misuse and recovery. Sponsored by MSU's Pi Beta Phi and Phi Mu sorority chapters, Student Association, Student Counseling Services and the university's Department of Health Promotion and Wellness, her 7 p.m. campus presentation at Humphrey Coliseum is free and open to the public. A question-and-answer session and a meet-and-greet opportunity will follow.
Blake Schneider, coordinator for MSU's Collegiate Recovery Community, said Wesley's presentation is a chance to raise awareness about MSU's mental health resources.
"Taylor's relatability helps her connect with a lot of audiences," Schneider said. "Hopefully her presentation will remind MSU students that they're not alone and that they have a campus community ready to help them."
Wesley's dependence on alcohol began as a way to ease her stress over college courses and deeper trauma caused by generalized anxiety disorder. After a night of excessive drinking left her unresponsive and near organ failure, she decided to enroll in a collegiate recovery program at The Ranch at Dove Tree, an addiction treatment center in Lubbock County, Texas.
The coping skills she learned helped her stay sober, return to school and inspired her to start her own platform to promote mental wellness. Now, she encourages college students experiencing similar issues to keep an open mind about treatment.
"You can feel sorry for yourself or you can look at this as an opportunity to listen and learn," Wesley said. "Get real, get vulnerable and reach out for help. This one choice can save your life."
Kim Kavalsky, coordinator of mental health outreach with the Department of Health Promotion and Wellness, said Wesley's message will help illustrate that anyone can experience substance misuse.
"Alcohol continues to be the most abused drug on college campuses," Kavalsky said. "Sometimes students haven't encountered enough consequences to see it as a harmful behavior, so our goal is to educate students and prevent risky drinking."
According to the National Institute on Alcohol Abuse and Alcoholism, collegiate drinking contributes to an estimated 1,519 deaths each year. Unstructured time and the desire to conform to social pressures, especially during the first six weeks of a student's freshman year, can intensify the issue, according to NIAAA.
In addition to the Collegiate Recovery Community, MSU's Department of Health Promotion and Wellness offers students a variety of resources to combat substance misuse, including the Goal-Driven Alcohol/drug Intervention Network, or GAIN. For more, visit www.health.msstate.edu/health.
MSU is Mississippi's leading university, available online at www.msstate.edu.