State Spotlight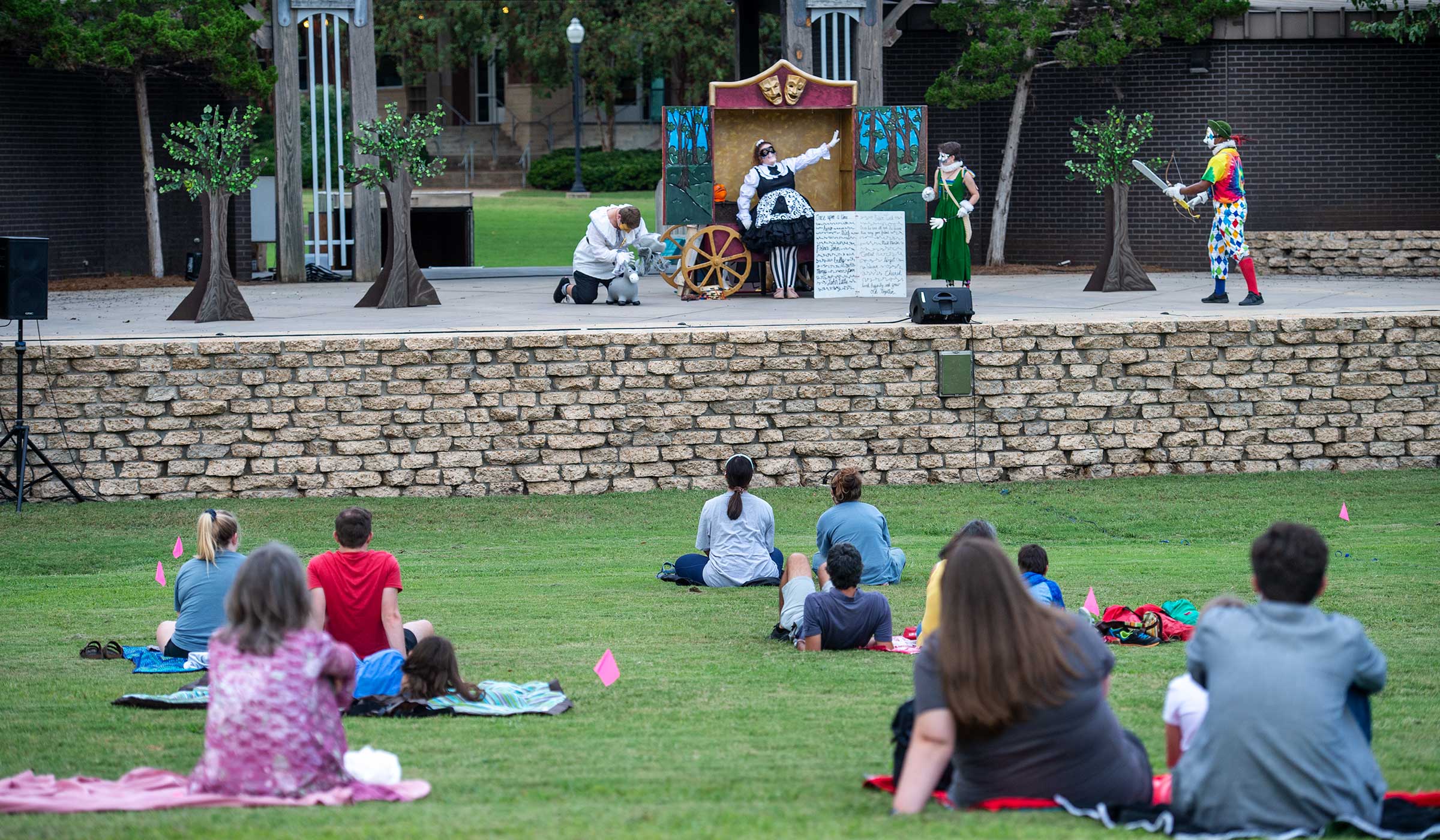 Image Alternative Text: With an audience spread out upon the grass of the outdoor Amphitheater in the foreground, four MSU Theatre actors play the masked characters of Commedia Robin Hood.
Go to page for Commedia Robin Hood.
Theatre MSU debuted its new season with a Thursday [Sept. 17] performance of "The Commedia Robin Hood" at the MSU Amphitheater. The student-produced show also will be performed at 2 p.m. Saturday [Sept. 19] at JL King Park and 2 p.m. Sunday [Sept. 20] at McKee Park in Starkville. The outside venues incorporate safety regulations mandated by the university's response to COVID-19. Tickets must be purchased in advance online at www.events.msstate.edu. For more fun performance photos, click here.
Sep 18, 2020 | Photo by Megan Bean