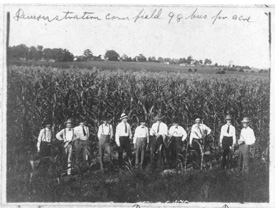 Mississippi State University forms a cohesive higher education-municipal community with Starkville, a growing agricultural-commercial-industrial city of nearly 24,000. Located in the eastern part of north-central Mississippi, MSU is 125 miles northeast of Jackson and 23 miles west of Columbus. It is served by U.S. and state highways 82,12 and 25, along with feeder air service through the Golden Triangle Regional Airport 14 miles to the east.
The communities enjoy many intellectual, cultural and recreational advantages. Among them are the MSU-Starkville Civic Symphony and Chorus; Starkville Community Theater; University Lyceum series, continuing intercollegiate athletic events in modern facilities, and varied recreational opportunities on playing fields and courts in neighboring forests, fields and lakes, and along the nearby Tennessee-Tombigbee Waterway.
 
---
The University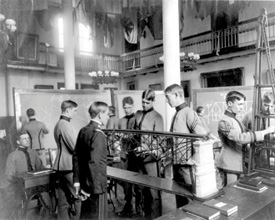 Mississippi State University is a comprehensive, doctoral degree-granting institution with a nationally and internationally diverse student body. To individuals, it offers a wide range of opportunities and challenges for learning and growth; to the world of knowledge, vigorous and expanding contributions in research, discovery and application; and to people in every region of Mississippi, a variety of expert services.
Mississippi State University is accredited by the Southern Association of Colleges and Schools Commission on Colleges (SACSCOC) to award baccalaureate, masters, specialist, and doctoral degrees. Questions about the accreditation of Mississippi State University may be directed in writing to the Southern Association of Colleges and Schools Commission on Colleges at 1866 Southern Lane, Decatur, GA 30033-4097, by calling (404) 679-4500, or by using information available on SACSCOC's website (www.sacscoc.org).
A faculty drawn from the best institutions in all parts of the nation work earnestly to demonstrate excellence in teaching, while producing in their specialized studies scholarly books, articles, and conference papers that gain respect for themselves, the university and the state. In the process, they ensure for their students instruction that immediately is in touch with current knowledge and thought.
A body of energetic researchers, both faculty and other, are assisted by an effective research administration to place Mississippi State among the top 100 universities in the nation in research and development in the sciences and engineering. Campus service agencies similarly are distinguished, earning the respect and support of their varied constituencies throughout the state, as well as in other states and countries throughout the world.
---
The History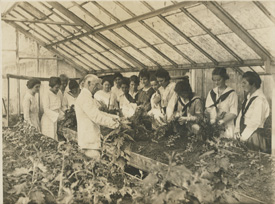 As the Agricultural and Mechanical College of the State of Mississippi—one of the national land-grant entities created by Congress through the 1862 Morrill Act—it was established February 28, 1878. In doing so, the Mississippi Legislature gave it a mission to provide training in "agriculture, horticulture and the mechanical arts . . . without excluding other scientific and classical studies, including military tactics."
The new college received its first students in the fall of 1880 during the presidency of former Civil War general Stephen D. Lee, a United States Military Academy graduate. In 1887, Congress passed the Hatch Act to provide for the establishment of the Agricultural Experiment Station in 1888. Two other pieces of federal legislation provided funds to extend the college's mission: the 1914 Smith-Lever Act called for "instruction in practical agriculture and home economics to persons not attendant or resident," creating a statewide effort that led to extension offices in every county; and the 1917 Smith-Hughes Act that supported the training of teachers in vocational education.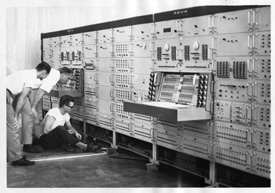 In 1926, it gained accreditation by the Southern Association of Colleges and Schools.
By 1932, when the Legislature changed the name to Mississippi State College, the institution included the Agricultural Experiment Station (1887), College of Engineering (1902), College of Agriculture (1903), School of Industrial Pedagogy (1909), School of General Science (1911), College of Business and Industry (1915), Mississippi Agricultural Extension Service (1915) and Division of Continuing Education, (1919).
The legislature made a second name change in 1958 to Mississippi State University, by which time the Office of Graduate Studies had been organized (1936), doctoral degree programs begun (1951), the School of Forest Resources established (1954), and the College of Arts and Sciences created (1956).
The College of Architecture admitted its first students in 1973, while the College of Veterinary Medicine admitted its first class in 1977. The School of Accountancy was established in 1979.
---
Purposes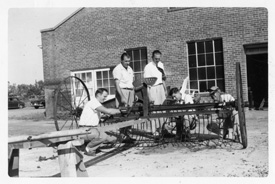 As a land-grant institution, Mississippi State University is dedicated to three broad purposes already mentioned: learning, research, and service. Learning, both on- and off-campus, enhances the intellectual, cultural, social and professional development of students; research, both to extend the present limits of knowledge and bring deeper insight, understanding, and usefulness to existing knowledge; and service, to apply knowledge and the fruits of research to the lives of people.
Fulfilling these purposes is the primary goal of the educational units that make up the total university. Among others, these include the academic departments, colleges and schools, along with continuing education, Mississippi State University Extension Service and Mississippi Agricultural and Forestry Experiment Station.
Quality of the faculty, staff, and administrators ensures the high quality of the instruction, research and service provided. Resulting university programs ensure that students receive a well-designed and comprehensive education that will assist them in leading constructive lives and achieving personal and professional goals.
 
---
The University Today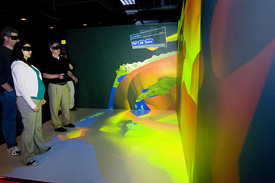 Mississippi State University in the 21st century comprises the following academic units: College of Agriculture and Life Sciences, including the School of Human Sciences; College of Architecture, Art and Design; College of Arts and Sciences; College of Business, including the Adkerson School of Accountancy; College of Education; Bagley College of Engineering, including the Swalm School of Chemical Engineering; College of Forest Resources; Office of the Graduate School, and College of Veterinary Medicine.
The Mississippi Agricultural and Forestry Experiment Station operates 16 branch stations throughout the state to conducts research in a variety of areas and assists in the university's teaching and service functions.
Finally, the Mississippi State University Extension Service offers programs and services to state residents through campus and county offices and personnel.
Supporting the academic and educational programs of the total university are the Mitchell Memorial Library and it branches.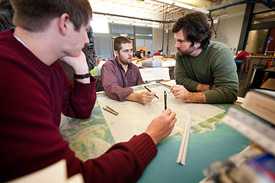 Within the institutional framework, several units perform specialized teaching, research or service activities. Among these are the Center for Distance Education, Shackouls Honors College, Advanced Research Projects Laboratory, Center for Safety and Health, Center for Science, Mathematics and Technology, Electron Microscope Center, Portera High Performance Computing Center, Institute for Digital Biology, Institute for Neurocognitive Science and Technology, Franklin Furniture Institute, Forest and Wildlife Research Center, Sustainable Energy Research Center, Mississippi State Chemical Laboratory, Research and Curriculum Unit, Center for Education and Training Technology, GeoResources Institute, Life Sciences and Biotechnology Institute, Social Science Research Center, Carl Small Town Center, Design Research and Informatics Laboratory, Educational Design Institute, Jackson Community Design Center, Gulf Coast Community Design Studio, Biological and Physical Sciences Resources Institute, Center for Computational Sciences, Cobb Institute of Archaeology, Institute for the Humanities, John C. Stennis Institute of Government, Center for Educational Partnerships, Early Childhood Institute, Rehabilitation Research and Training Center on Blindness and Low Vision, Mississippi Writing/Thinking Institute, Martin Center for Technology and Disability, Center for Advanced Vehicular Systems, Center for Computer Security Research, Center for DoD Programming Environment and Training, Computational Simulation and Design Center, Institute for Clean Energy Technology, High Voltage Laboratory, and Raspet Flight Laboratory.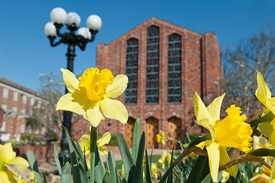 Mississippi State University also operates an off-campus, degree-granting center in Meridian where both undergraduate and graduate programs are offered, as well as a program center at the Stennis Space Center in Hancock County. In cooperation with the U. S. Army Engineer Waterways Experiment Station, the engineering college offers a master of science degree in Vicksburg.
The Board of Trustees of State Institutions of Higher Learning has designated Mississippi State as a comprehensive, doctoral degree-granting institution. This designation, in concert with its original land-grant mission, make the university a major contributor to the state's educational system. For more than a century, Mississippi has benefited greatly from the university and its graduates, most of whom have remained in the state and aided in its economic, social, and educational development.
Through membership in such organizations as the Southern Regional Education Board, American Council on Education and National Association of State Universities and Land-Grant Colleges, Mississippi State is recognized for educational and technological contributions to the national and international communities.
Today, the commitment of faculty, administrators and staff personnel is to continue the high quality of teaching, research and service to Mississippi.
---
Presidents of the College/University
Stephen D. Lee (1880-1899)
John Marshall Stone (1899-1900)
John Crumpton Hardy (1900-1912)
George Robert Hightower (1912-1916)
William Hall Smith (1916-1920)
David Carlisle Hull * (1920-1925)
Buz M. Walker * (1925-1930)
Hugh Critz (1930-1934)
George Duke Humphrey (1934-1945)
Fred Tom Mitchell * (1945-1953)
Benjamin F. Hilbun * (1953-1960)
Dean W. Colvard (1960-1966)
William L. Giles (1966-1976)
James D. McComas (1976-1985)
Harvey S. Lewis*, Interim (Spring-Summer 1985)
Donald W. Zacharias (1985-1997)
Malcolm Portera * (1998-2001)
J. Charles Lee, President (2002-2006)
Robert H. Foglesong (2006-2008)
Vance H. Watson *, Interim (April 1, 2008-Oct. 20, 2008)
Roy H. Ruby *, Interim (Oct. 21-Dec. 31, 2008)
Mark E. Keenum * (Jan. 1, 2009 to present)
* Alumnus
---
The Grounds, Buildings, and Facilities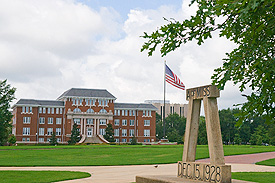 The grounds of Mississippi State include some 4,200 acres, including farms, pastures and woodlands of the experiment station. The net investment in buildings and grounds is approximately $450 million.
Agricultural research is accomplished on the MAFES Plant Science Farm of approximately 560 acres, 10 greenhouses and more than 40 other structures, as well as the MAFES Animal Sciences Farm of 1,650 acres and 52 structures.