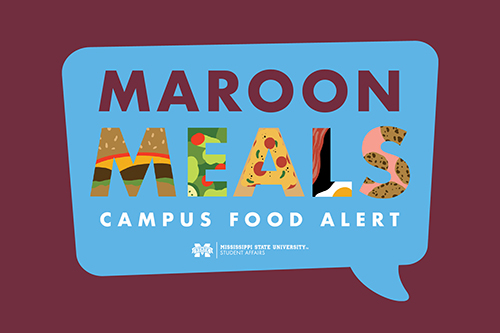 Maroon Meals is a program that informs current Mississippi State students about the availability of food on campus, including its location and how long it will be available.
To opt in for Maroon Meals, follow these steps:
1. Download the myState app and log in with your MSU NetID and NetPassword.
2. Under the Student, Faculty and Staff section, go to Notification Sign-Up.
3. Turn the Maroon Meals slider to the "on" position and press Save. Make sure notifications are enabled for the myState app on your phone.
4. Be on the lookout for your first Maroon Meals notification!