Contact: Karen Brasher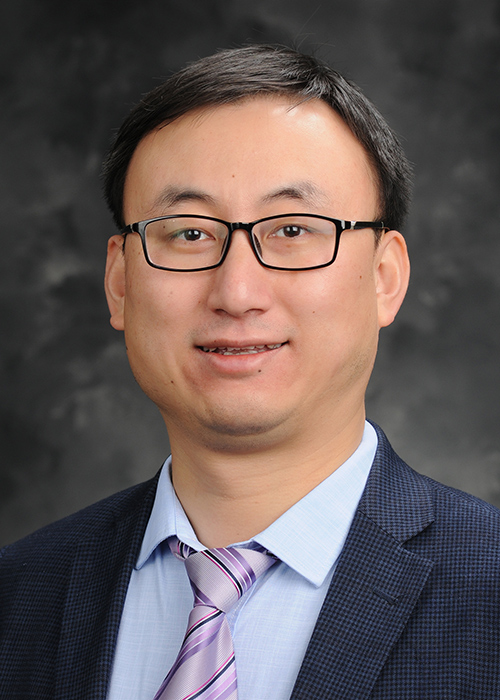 STARKVILLE, Miss.—A Mississippi State assistant professor of agricultural and biological engineering is being honored for his design achievements.
Yang Zhao is this year's recipient of the Sunkist Young Designer Award from the American Society of Agricultural and Biological Engineers.
Sponsored by Sunkist Growers, Inc., the award recognizes and honors the organization's members under 40 years of age for outstanding contributions to the advancement of the profession and professional achievements.
Zhao is receiving the honor for his work in design of engineering systems and tools for poultry welfare assessment, flock management and environmental control.
"Dr. Zhao is an exceptional scientist, employing precision agriculture and engineering tools to ensure the health and welfare of poultry in commercial production systems," said Wes Burger, interim head of MSU's Department of Agricultural and Biological Engineering and associate director of the Mississippi Agricultural and Forestry Experiment Station. "His work is improving animal production environments and enhancing production efficiency and animal health by optimiz­ing animal housing systems."
As a university MAFES scientist, Zhao works to address ever-changing challenges in Mississippi's No. 1 commodity through engineering automatic solutions that reduce labor intensity.
Most recently, Zhao has worked on a robotic floor egg collection system for cage-free layer systems. This project included understanding poultry behavior and interaction with the robot. Currently, about 20 percent of eggs are produced in a cage-free production environment. To meet demand, approximately 70 percent of the nation's 320 million birds would need to be cage-free by 2025.
Zhao explained, "Cage-free production requires much more labor than conventional cage production to produce the same amount of eggs. A big problem in the cage-free system is eggs laid on the litter floor, also known as 'floor eggs,' which need to be manually collected by caretakers. To help reduce labor for floor egg collection, we are exploring the possibility to correct hens' floor laying behavior using a ground robot. We are also working on a robot that can collect floor eggs automatically."
Zhao earned his bachelor's and master's degrees from China Agricultural University. He earned his doctoral degree in animal sciences and farm technology from Wageningen University in the Netherlands.
The American Society of Agricultural and Biological Engineers is an educational and scientific organization dedicated to the advancement of engineering applicable to agricultural, food and biological systems.
MSU's Department of Agricultural and Biological Engineering is in the Bagley College of Engineering and the College of Agriculture and Life Sciences. The department offers a technology degree in Agricultural Engineering Technology and Business, which includes a concentration in precision agriculture. The department also offers engineering degrees in biological engineering and biomedical engineering. For more, visit www.abe.msstate.edu.
MSU is the state's leading university, available online at www.msstate.edu.