Contact: Sarah Nicholas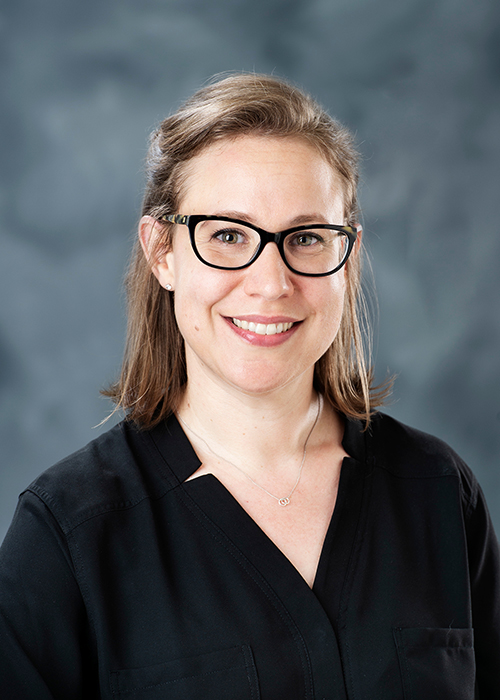 STARKVILLE, Miss.—Mississippi State University communication faculty member Melanie E. Loehwing is the winner of the 2019 National Communication Association Diamond Anniversary Book Award for her publication on homelessness and the relationship between public policy and ideas and practices of democracy.
An associate professor in the Department of Communication, Loehwing's 2018 book, "Homeless Advocacy and the Rhetorical Construction of the Civic Home," was published in 2018 as part of Penn State University Press's Rhetoric and Democratic Deliberation series.
Loehwing will receive a plaque and monetary award, provided by the Life Member Fund, at the 105th annual NCA convention in Baltimore, Maryland, this November. Founded in 1914, the NCA is a scholarly society designed to investigate "all forms, modes, media and consequences of communication through humanistic, social scientific and aesthetic inquiry."
Presented annually, the NCA's book award recognizes the most outstanding scholarly book published during the previous calendar year. Winning publications are selected based on new insights and understandings regarding communication and provide information valuable for research, teaching and application.
"It's more important than ever to think critically about the language we use to talk about issues of housing access and being 'at home' in the United States," Loehwing said. "Our rhetorical choices reflect the implicit attitudes that shape our public judgment about who belongs in a community, what we value and what kind of shared future we want to pursue."
Loehwing's award-winning work illuminates the situation of people "living on the margins of society."  She delves into homelessness, revealing how culture and civic discourse shape ideas of the "housed" and "unhoused," and the struggles of "negotiating an unequal, exclusive and often uncaring society."
"Receiving this award is such an honor for me because the list of past recipients includes such a distinguished collection of communication scholars—folks who have shaped the way I think about my field and conduct my research," Loehwing said. "It's an incredible honor for my book to be included on this list."
Terry Likes, professor and head of the Department of Communication, said Loehwing is fast developing a national reputation for her research in communication studies.
"Her work exemplifies her commitment to excellence by offering a critical analysis of the rhetoric about homeless communities and the variety of efforts to end homelessness," Likes said.
Loehwing has been a faculty member at MSU for six years. She earned her Ph.D. in 2011, her masters in 2005, and her bachelors in 2004, all from Indiana University. She also is a research fellow for MSU's Social Science Research Center. For more information about her collaborative research at the SSRC, visit civiclife.ssrc.msstate.edu.
MSU's College of Arts and Sciences includes more than 5,300 students, 300 full-time faculty members, nine doctoral programs and 25 academic majors offered in 14 departments. Complete details about the College of Arts and Sciences or the Department of Communication may be found at www.cas.msstate.edu or www.comm.msstate.edu.
MSU is Mississippi's leading university, available online at www.msstate.edu.