Contact: John Burrow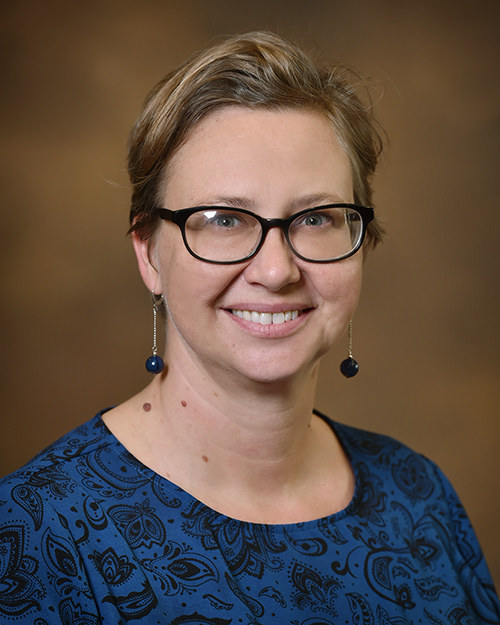 STARKVILLE, Miss.—An art historian with a background in medieval European art will speak at Mississippi State University Oct. 24, exploring the significance of the fire of Notre Dame Cathedral in Paris, as well as the political actions that followed.
Jennifer Courts, an associate professor of art history at the University of Southern Mississippi, will present a 4 p.m. lecture, sponsored by MSU's Institute for the Humanities and Department of Art. Taking place in Bost Auditorium of the Bost Conference Center, the lecture is free and open to the public.
Titled "Notre Dame de Paris and The Politics of Change at a Gothic Cathedral," Courts' lecture will explore the effects of the April fire that destroyed part of the gothic treasure, considered by historians to be the literal and figurative center of France.
Her discussion also will highlight the link between culturally significant artifacts within the cathedral to political change and debate.
Julia Osman, director of MSU's Institute for the Humanities and associate professor of history, said Courts' specialty in Early-Modern European art "has special resonance now as many seek understanding of the fire." 
"Why the Notre Dame fire matters and why humans place importance on material artifacts are questions Dr. Courts' lecture will address," said Osman.
Ben Harvey, MSU associate professor of art history, said when he learned of the fire, he "immediately began to try to make sense of the losses involved," including cultural memory.
Harvey invited Courts to MSU because he knew she was "an expert in the field of medieval French art history," and was ideally positioned to educate others about the cathedral's "storied past, distressing present, and possible future."
Courts has worked at USM since 2013 and is the current coordinator for the Art and Design program. She teaches art appreciation, art history—prehistoric and contemporary—and specialized courses in ancient and medieval art, Italian art history, and art history in the 20th century. She also teaches a course titled "Women and Sex in the Middle Ages." She received her bachelor's degree in 2002, her master's degree in 2006, and Ph.D. in 2011, all from Florida State University.
She currently is finishing a book-length project, "A Desire for Representation: Painting and Identity in Fifteenth Century France," based on her dissertation research. She also has authored numerous articles and book chapters.
As part of MSU's College of Arts and Sciences, the Institute for the Humanities promotes research, scholarship and creative performances in the humanistic disciplines and raises their visibility, both within Mississippi State University and the wider community.
For more details about the College of Arts and Sciences or the Institute for the Humanities visit www.cas.msstate.edu or www.ih.msstate.edu.
MSU is Mississippi's leading university, available online at www.msstate.edu.