Contact: Anna Owens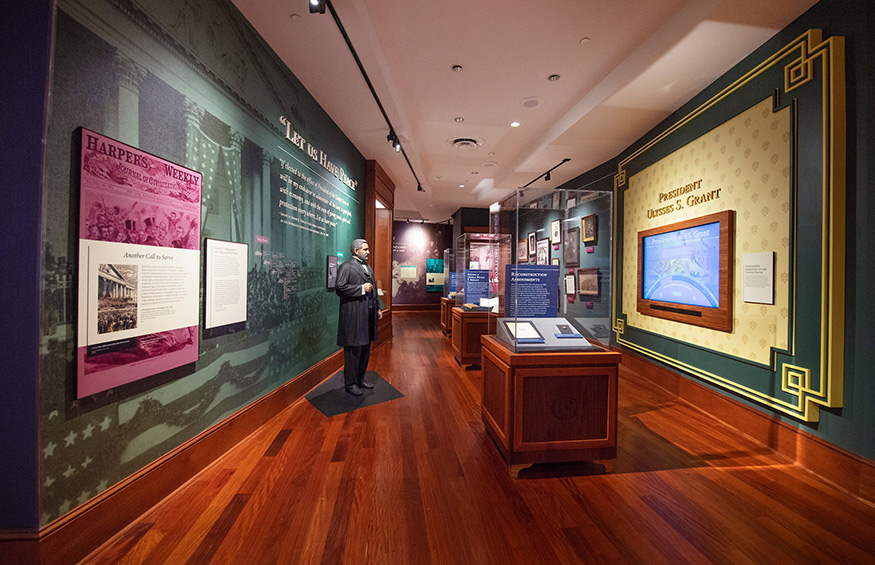 STARKVILLE, Miss.—Mississippi Public Broadcasting will feature Mississippi State's Ulysses S. Grant Presidential Library on its "Mississippi Roads" program this week.
The episode will air on MPB Television Oct. 24 at 7 p.m., as well as Oct. 27 at 10:30 a.m. and 5 p.m. Hosted by Walt Grayson, "Mississippi Roads" showcases cultural landmarks, festivals, art and historical sites throughout the state.
This special episode will highlight prestigious archives. In addition to MSU's Grant Library, the show will feature the de Grummond Children's Literature Collection at the University of Southern Mississippi and the Blues Archives at the University of Mississippi.
Housed on the fourth floor of MSU's Mitchell Memorial Library, the Ulysses S. Grant Presidential Library contains the world's most complete collection of Grant correspondence and related artifacts. The archive includes over 4,000 books focused on Grant's life, and the museum features photographs, artwork and political cartoons either featuring the former president or related to Civil War era life. Museum visitors also can view Grant's belongings, such as his walking stick, and White House china and crystal from his presidency.
Presidential library and museum hours are 7:30 a.m. to 5 p.m. Monday through Friday, and 10 a.m. to 2 p.m. Saturday for the museum only. Both are free and open to the public. The museum is designed for self-guided tours, but can meet special accommodations upon request. For more information, visit www.usgrantlibrary.org.
In addition to the Grant Presidential Library, MSU Libraries is also home to the Charles H. Templeton Collection, the John Grisham Collection and the Frank and Virginia Williams Collection of Lincolniana Gallery, among others. For more, visit www.lib.msstate.edu.
MPB digital television programs are available statewide and can be accessed on channel 2 in the Starkville and MSU area. For more about how to watch, visit http://www.mpbonline.org/programs/tv/coverage/. For more on "Mississippi Roads," visit www.mpbonline.org/mississippiroads.
MSU is Mississippi's leading university, available online at www.msstate.edu.