Contact: Sarah Nicholas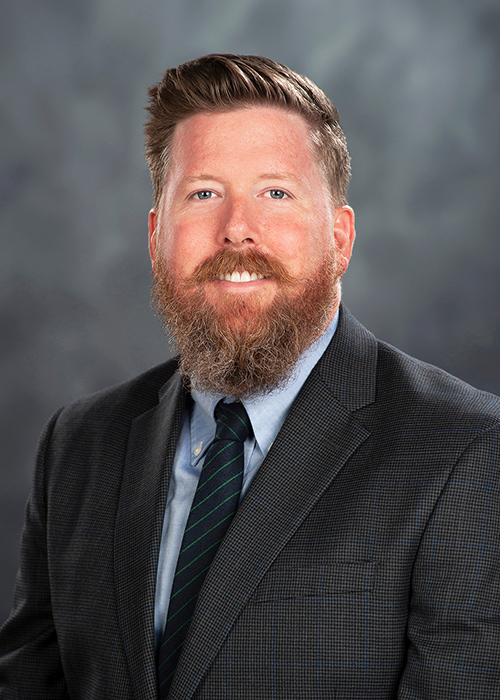 STARKVILLE, Miss.—A new faculty member at Mississippi State University is unearthing secrets of the Deep South in his newest book in his "Hidden History" trilogy, a series published by The History Press.
Published this summer, "The Hidden History of the Mississippi Sound" is the second book by Joshua K. Foreman, an instructor in the Department of Communication and faculty adviser to The Reflector.  Foreman co-authored the publication with Ryan Starrett, a fellow Jackson native and childhood friend. Together, Foreman and Starrett first authored "The Hidden History of Jackson" in 2018, and expect their third book, "The Hidden History of New Orleans," to be released in conjunction with Mardi Gras in 2020. 
"William Faulkner once wrote, 'to understand the world, you must first understand a place like Mississippi.' Ryan and I both grew up in Mississippi and think there is enormous value in studying Mississippi's history, though it is not always pretty," Foreman said.
"The books have evolved to be more narrative-focused," Foreman said. "We really try to tell personal, dramatic stories that have historical significance, but the compelling story has to be there above all else."
In "The Hidden History of the Mississippi Sound," Foreman includes details of the 1861 invasion of Union troops into Biloxi. 
"When Union troops sailed into Biloxi, they found a ragged people. Most of the town's men were off fighting, and the remaining women, children and elderly men were cut off from the comforts of civilization due to a Union blockade," Foreman said. "The Yankees learned, though, that residents of the Gulf Coast could never be starved into submission. They'd always have access to a savior fish—the mullet, or 'Biloxi bacon,' as it soon came to be known."
Terrance Likes, head of MSU's Department of Communication, said Foreman's trilogy "mirrors an emphasis of the department's New Narrative Conference with the goal of telling innovative stories involving Mississippi history and culture."
"We are thrilled to have Josh Foreman come back to MSU.  In the time since he was an undergraduate, Josh has built an impressive portfolio of traditional work in journalism along with this book trilogy," Likes said. 
Foreman said he originally wanted to travel around the state, unearth individuals' stories, and take pictures. Instead, he and Starrett approached The History Press in 2017 with an idea for a Jackson-focused narrative history. Once accepted, the co-authors established plans to write about Jackson, the Mississippi Gulf Coast and the Mississippi Delta. However, The History Press suggested they expand the Gulf Coast book to cover Mobile and Lake Borgne, Louisiana. 
"There was such a connection between the Mississippi Sound and New Orleans that we pitched the idea of 'The Hidden History of New Orleans' for a third book and they went for it," Foreman said.
Foreman earned his bachelor's degree from MSU in 2005 in communication and his Master of Fine Arts from the University of New Hampshire in 2017 in nonfiction writing. He teaches photography and journalism courses at MSU.
MSU's College of Arts and Sciences includes more than 5,300 students, 300 full-time faculty members, nine doctoral programs and 25 academic majors offered in 14 departments. Complete details about the College of Arts and Sciences or the communication department may be found at www.cas.msstate.edu or www.comm.msstate.edu.
MSU is Mississippi's leading university, available online at www.msstate.edu.