Contact: Anna Owens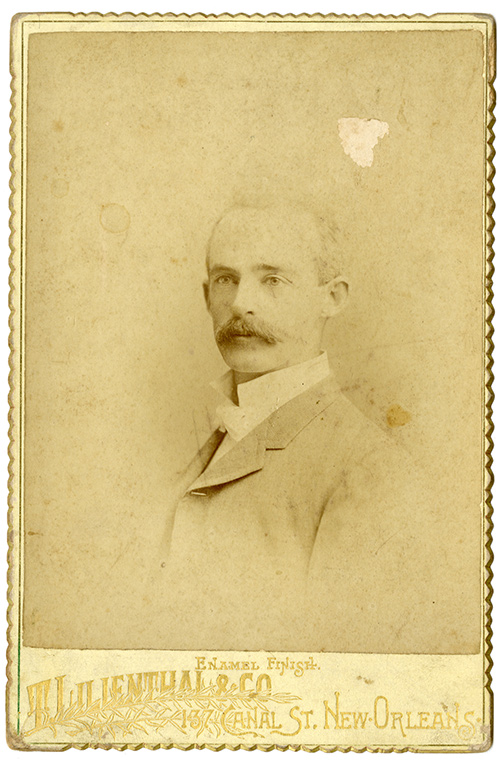 STARKVILLE, Miss.—A Mississippi State faculty member will present her research on the life of a 19th-century physician and Holmes County resident next week.
Courtney Thompson's lecture, "More than a Country Doctor: The Life and Work of Dr. A.B. Holder," focuses on her research of the Pickens native, as well as the everyday reality of 19th-century medicine. The event takes place Tuesday [Oct. 8] at 3 p.m. in the John Grisham Room on the third floor of Mitchell Memorial Library.
An assistant professor in MSU's Department of History, Thompson is a scholar of 19th-century American medicine. She said Holder's emotional engagement with his patients is part of what makes him a compelling research subject.
"We like to assume that physicians are dispassionate and objective in their engagement with patients, but physicians often have deep emotional responses to their patients' suffering," Thompson said. "I think that Holder's archive is a reminder that physicians do feel and that, moreover, how they feel about their patients can affect the care they provide."
MSU Libraries' Dr. A.B. Holder Collection, part of the Bridgforth Family Collection held by the Special Collections manuscript division at Mitchell Memorial Library, prompted Thompson's research on the doctor who she said was unusual for the time period. The Bridgforth family of Pickens, including Holder's great, great grandson Stewart Bridgforth Jr., donated the materials in 2017.
"He worked with male and female, white and non-white patients, which allows for comparative attention to how race and ethnicity, as well as gender and class, and sexuality, impacted health care," Thompson said.
Collection materials include Holder's casebook that he used during his early career, his student diaries, photographs and annotated medical texts. Several of Holder's personal photo albums chronicle his time as a physician at the Crow Agency in Montana from 1887 to 1890 and feature portraits of Native Americans in traditional clothing. His experiences prompted Holder to publish observational essays on Native American health and hygiene and critique the United States government for its treatment of Native Americans.
Holder then relocated to Memphis and operated a medical practice with W.B. Rogers until his death from appendicitis in 1896. Born Andrew Boyles Holder in 1860, Holder's medical career was short but expansive given the era, Thompson said.
The "Memphis Medical Monthly" published tributes from Holder's contemporaries, who referred to him as "the South's greatest surgeon" and noted that the city had "suffered a deep and irreparable loss."
Thompson said she hopes the lecture will help attendees better understand the context of medicine in Holder's era and how family papers are a valuable resource for historical knowledge.
For more information about the event, contact Jennifer McGillan, assistant professor of libraries, at jmcgillan@library.msstate.edu.
Special Collections viewing hours are 7:30 a.m. to 5 p.m. Monday through Friday, and 10 a.m. to 1 p.m. on Saturday. For more information about MSU's Special Collections, visit www.lib.msstate.edu/specialcollections.
MSU is Mississippi's leading university, available online at www.msstate.edu.