The MSU Class Ring is a tradition at Mississippi State University, just like cowbells and Bully. With an MSU Class Ring, MSU alumni can proudly display their maroon pride—whether they just graduated or have sported maroon and white for decades.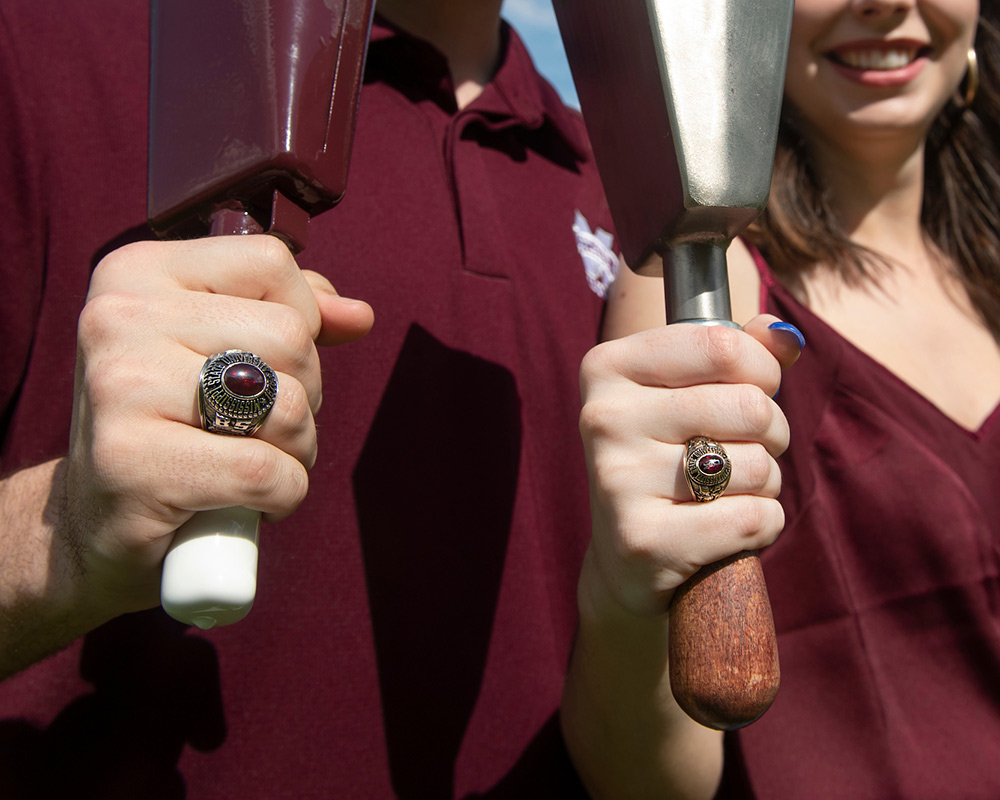 The Alumni Association invites all MSU graduates to participate and MSU faculty and staff to encourage their junior and senior students to join us during Ring Days at the Hunter Henry Center and browse our great selection of MSU Class Rings.     
By placing orders by Thursday [Oct. 17] students and alumni can participate in our commemorative ring ceremony at the Chapel of Memories on Dec. 12.      
Visit us for Ring Days!  
When: Tuesday, Oct. 15; Wednesday, Oct. 16; and Thursday, Oct. 17    
Time: 9 a.m. - 5 p.m. each day     
Where: Hunter Henry Center    
Event Information: https://www.alumni.msstate.edu/s/811/alumni/interior.aspx?sid=811&gid=1&pgid=1849      
For more information about Ring Days, please contact Ozzie Ballesteros in the Alumni Association office at 662-325-3360 or email him at ob188@msstate.edu. You also may order online at https://www.balfour.com/msstate.