Contact: Laura McPhail
STARKVILLE, Miss.—An undergraduate and a doctoral student, both in Mississippi State's Bagley College of Engineering, are being recognized for innovative thinking, cutting-edge research, and a passion for data.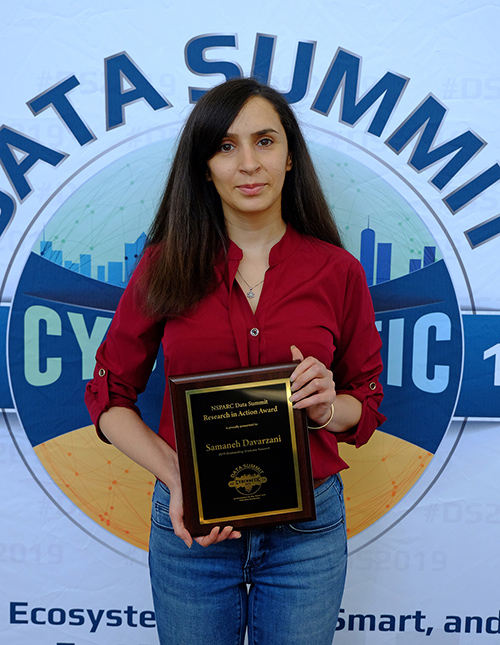 Samaneh Davarzani, a doctoral student in industrial and systems engineering and native of Iran, and Brady Kruse, a junior computer science major from Saint Clair, Missouri, are winners of a recent juried poster symposium held in conjunction with Data Summit 2019 held at The Mill at MSU. The annual summit is hosted by MSU's National Strategic Planning and Analysis Research Center (NSPARC).
The juried poster symposium is the newest addition to Data Summit and provided graduate and undergraduate students an opportunity to submit and share their work with fellow students, scientists, academic practitioners, and business leaders.
Davarzani's research focuses on supervised and unsupervised machine learning techniques in heart disease prediction. Kruse's research showcases the use of virtual reality as a tool to help children with autism learn about social cues.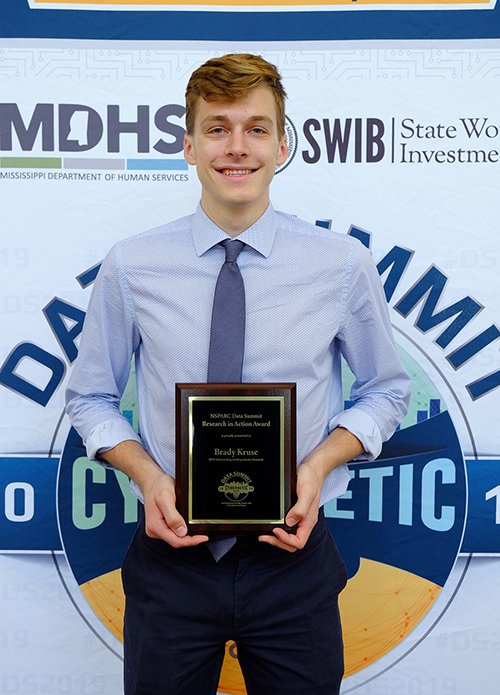 An evaluation panel of MSU faculty members and researchers judged the student posters to select one graduate and one undergraduate as recipients of the "Research in Action" award, which included a plaque and a $100 cash prize to each winner.
"We decided to feature a symposium at Data Summit 2019 as a way to highlight the hard work and research rigor of the next generation of scientists," said Shane Warren, research fellow at NSPARC and chair of the poster symposium committee. "If you're doing research, you want people to see it. The research that I had the pleasure of judging was very impressive, and I look forward to seeing the innovations these talented researchers will achieve in the future."
MSU is Mississippi's leading university, available online at www.msstate.edu.
About NSPARC
Mississippi State University's National Strategic Planning and Analysis Research Center (NSPARC) is nationally recognized for creating technology and solutions powered by data science. We use expertise in data analytics, predictive analytics, machine learning, artificial intelligence, system of systems, data governance, cybersecurity, and high-performance computing to develop solutions that further human progress. For more information, visit nsparc.msstate.edu.