Contact: Emily Damm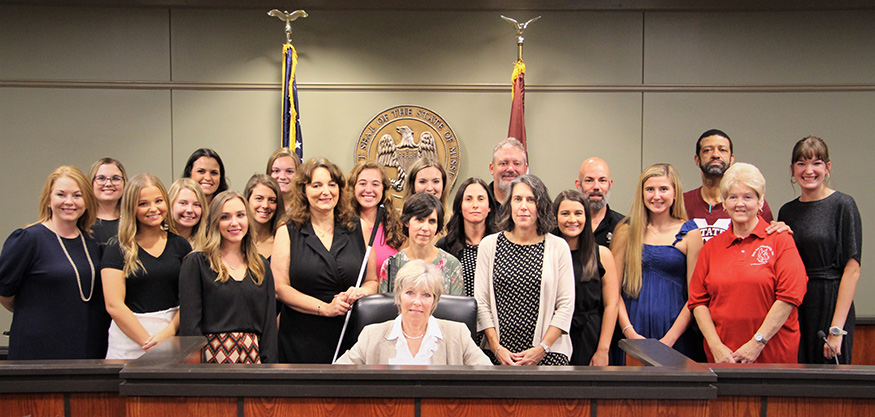 Mississippi State's National Research and Training Center on Blindness and Low Vision is celebrating White Cane Awareness Day Oct. 15 and is inviting members of the university and local community to a range of activities on the Drill Field.
An informational booth from 10 a.m.-2 p.m. will feature:
embossing names in braille;
interacting with a guide dog;
completing an obstacle course with simulator glasses;
meeting a person with blindness; and
playing goalball.
The MSU sorority Delta Gamma, which supports the philanthropy Service for Sight, has partnered with NRTC to lead the obstacle course, which participants will complete with simulator glasses or blindfolds. In case of rain, the event will move to the first floor of the Colvard Student Union.
In September, Starkville Mayor Lynn Spruill signed a proclamation to designate Oct. 15 as White Cane Awareness Day, affirming the significant role that persons with disabilities have in the local community and recognizing the white cane as a tool of independence.
This celebration started in 1964 when Congress adopted a joint resolution designating Oct. 15 as White Cane Safety Day. This day helped motorists and cyclists learn about the laws that affected people with blindness—like stopping at crosswalks when they notice someone with a white cane. It has since been transformed from solely an awareness day to a celebration of the ways that people with disabilities contribute to society. 
For more information, contact Emily Damm, NRTC Communications Specialist, at 662-325-6695.