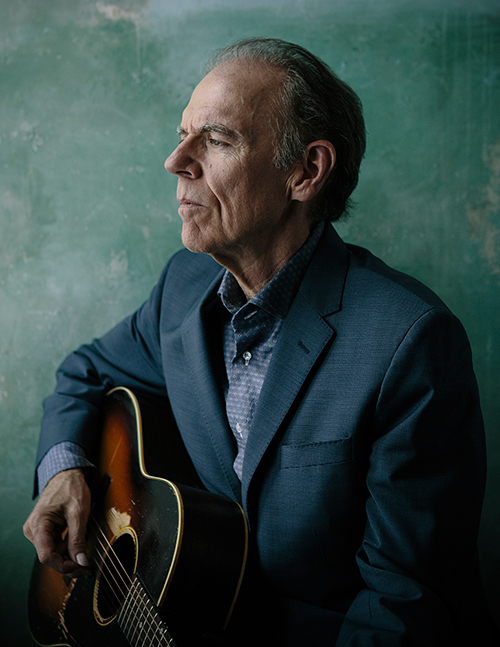 MERIDIAN, MS—"An Acoustic Evening with John Hiatt" presents one of America's great singer-songwriters in an intimate, stripped-down setting at the MSU Riley Center. The Nov. 20 concert starts at 7:30 p.m.
The historic American treasure that is the Riley Center is a perfect venue for Hiatt, winner of a 2008 Lifetime Achievement Award for Songwriting from the Americana Music Association. Three Dog Night, Bob Dylan, Bonnie Raitt, Eric Clapton, Jimmy Buffett, Keith Urban, Linda Ronstadt, Rosanne Cash, Willie Nelson and B.B. King are just some of the artists who have recorded his rich, insightful songs.
Through them, even people who have never listened to a Hiatt album or seen one of his shows have grown to love such masterpieces as "Sure as I'm Sittin' Here," "Across the Borderline," "The Way We Make a Broken Heart," "Have a Little Faith in Me," "Memphis in the Meantime," "Angel Eyes" and "Thing Called Love." They're straightforward and approachable, steeped in blues, rock and other deeply American musical styles, and packed with thought-provoking turns of phrase.
On this tour, Hiatt is featuring new songs from his latest album, "The Eclipse Sessions," released last year. His record label, New West Records, described them this way: "There's a grit to these songs – a craggy, perfectly imperfect quality that colors every aspect of the performances, right down to Hiatt's vocals, which are quite possibly his most raw and expressive to date."
The acoustic format features his subtle guitar playing and his soulful voice, which has definitely gotten growlier over the years. He's 67, so some weathering is inevitable. "But I don't mind a bit," Hiatt said. "All the catches and the glitches and the gruffness, that sounds right to me. That sounds like who I am."
Tickets are $60 for VIP seats, $45 for A seats and $35 for B seats at the MSU Riley Center Box Office, which is open from 9 a.m. to 5 p.m. Monday through Friday and one hour before showtime. Tickets can be purchased online at www.msurileycenter.com or by calling the box office at 601-696-2200.