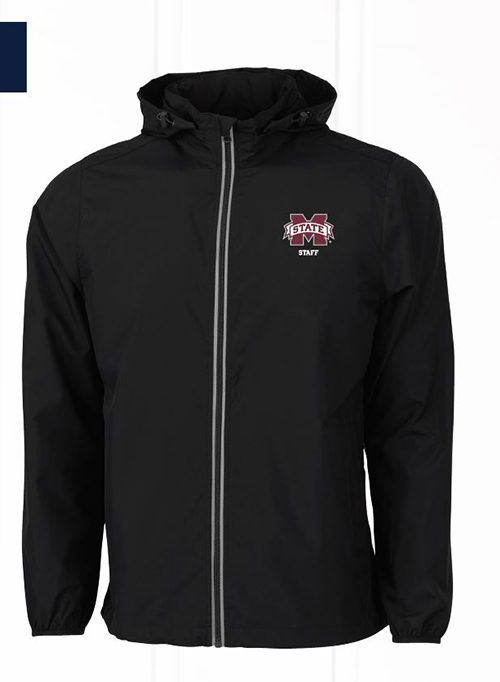 Staff Council will be hosting its annual Homecoming sale on Friday, Nov. 1, and Friday, Nov. 15, from 11 a.m. to 1 p.m. outside of the Bost Extension Center.
This year's item is a black, lightweight rain jacket that has the M-State logo and reads "STAFF" on the front-left chest.
Jackets will be sold for $35 each. Credit card purchases may be made at alumni.msstate.edu/staffcouncil. Off-campus/Extension staff may purchase with card or by check by completing and submitting a preorder form, and may have jackets shipped or picked up at the Annual Extension Conference in the Bost Breezeway on Oct. 30 from 11 a.m. to 1 p.m.
Please note: Copies of Pre-Orders and Departmental Transfers should be emailed to Kelly LaSalle (kelly.lasalle@msstate.edu).