Contact: Camille Carskadon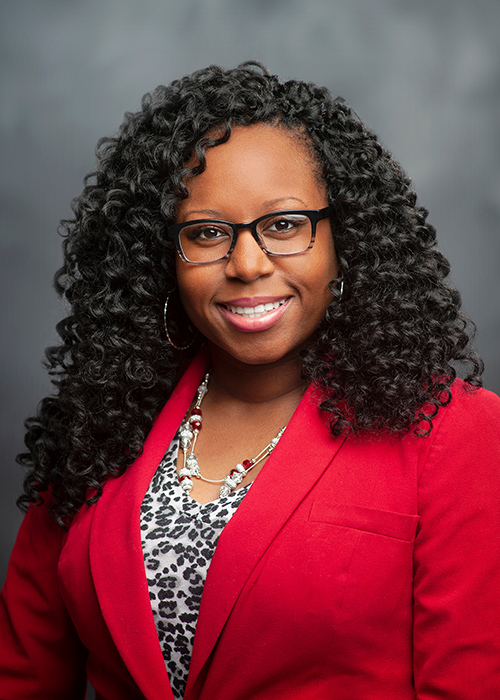 STARKVILLE, Miss.—A Mississippi State College of Education faculty member is this year's National Business Education Association's Collegiate Teacher of the Year.
Pamela Bracey is an MSU associate professor in the Department of Instructional Systems and Workforce Development who previously was named Collegiate Teacher of the Year by the regional Southern Business Education Association.
NBEA is the nation's leading professional organization serving individuals and groups engaged in instruction, administration, research and dissemination of information for and about business. The group recognizes that business education competencies are essential in today's fast-changing society and only awards one honoree annually as Collegiate Teacher of the Year. For more, visit www.nbea.org.
"This award is the highest honor I could possibly attain in my current role as a business technology educator, and to earn it at such an early state of my career is honestly breathtaking, humbling, yet extremely rewarding," Bracey said. She added that being nominated by someone from another state makes her "even more grateful."
An active member since she was an undergraduate student, Bracey credits her NBEA involvement to a professor and mentor. Now, she emphasizes to her own students the importance of professional organizations.
Prior to earning a doctorate at the University of North Texas in applied technology and performance improvement, Bracey completed a master's degree in higher education administration at Mississippi College and a bachelor's in business technology education at the University of Southern Mississippi. She joined MSU's faculty in 2013.
Established in 1903, MSU's College of Education is home to six academic departments, one research unit and numerous service units. Visit the college online at www.educ.msstate.edu, and learn more about the Department of Instructional Systems and Workforce Development at www.iswd.msstate.edu.
MSU is Mississippi's leading university, available online at www.msstate.edu.