Contact: Camille Carskadon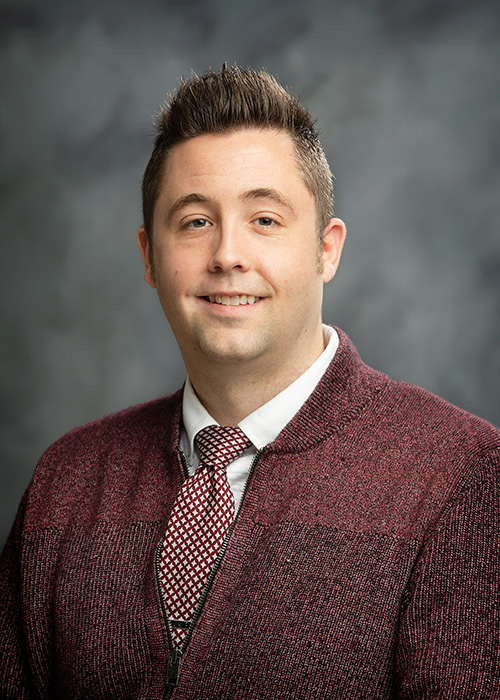 STARKVILLE, Miss.—A Mississippi State associate professor of school psychology is the new head of the university's Department of Counseling, Educational Psychology, and Foundations.
For the past year, Daniel Gadke has served as the department's interim head and began his new role this fall. Focused on expanding the department and creating more student opportunities, he also has research interests in autism spectrum disorder, academic and behavior interventions, and severe and disruptive behaviors in children with developmental disabilities
"Dr. Gadke has a distinguished record of accomplishment in teaching, research and public service. Furthermore, he possesses the requisite skills to provide quality leadership to the department. I have the utmost confidence in his ability to direct the department to new heights," said Richard Blackbourn, College of Education dean.
 Gadke said a departmental priority is offering students research, clinical and hands-on experiences.
"We already have the Autism and Developmental Disabilities Clinic, but we're looking at ways to be creative about providing more opportunities in the counseling lab. Hopefully, that will lead to greater recruitment and retention," Gadke said.
He also would like to see the department grow to offer more degrees, including an accelerated program to help students attain master's and bachelor's degrees more quickly.
"I'm excited to be in this role, and I feel fortunate that the department was already in a really good position. I'm happy to work with the faculty and students to continue to strengthen our department," Gadke said.
In addition to serving as department head, Gadke serves as the clinical director of the Autism and Developmental Disabilities Clinic, a position he's held for the past six years.
Gadke joined MSU's faculty in 2013 as an assistant professor. He received his bachelor's and master's degrees in psychology and his Ph.D. in school psychology, all from Illinois State University. He completed post-doctoral work at the Kennedy Krieger Institute at Johns Hopkins School of Medicine.
Established in 1903, MSU's College of Education is home to six academic departments, one research unit and numerous service units. For more about the college, visit www.educ.msstate.edu.
MSU is Mississippi's leading university, available online at www.msstate.edu.