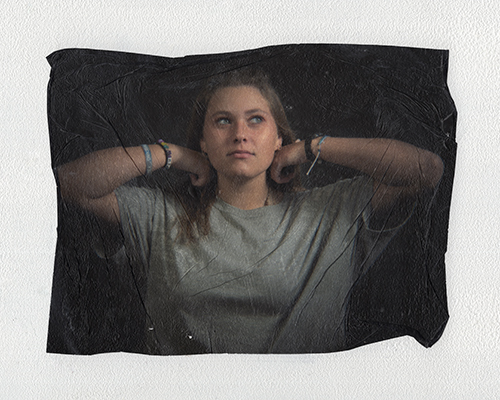 Contact: Sasha Steinberg
STARKVILLE, Miss.—Diverse bodies of work by six talented Mississippi State art students are featured this month in a special exhibition at the university's Cullis Wade Depot Art Gallery.
On display Nov. 19-26, the "Contact F19: BFA Photography Thesis Exhibition" celebrates the final year of studies for graduating seniors Destiny Braswell of Olive Branch, Kayla Cauthen of Natchez, Ana Blakely Davis of Stewart, Madison Martin of Laurel, Colleen McInnis of Valrico, Florida, and Jasmine Riddle of Byhalia.
Gallery hours are 9 a.m.-5 p.m. Monday through Friday, as well as by appointment.
An opening public reception takes place Nov. 19 from 5-7 p.m. in Cullis Wade gallery on the MSU Welcome Center's second floor. Refreshments will be provided.
"Contact F19" reflects the students' successful conclusion of departmental research, writing and presentation requirements, as well as four years of foundational coursework, survey, art history, and academic and emphasis classes. The word "contact" in the exhibition's title refers to the traditional process of photographers making contact sheets in the darkroom to see what they captured on a roll of film.
During their time at MSU, the soon-to-be graduates have benefited from the expertise and support of artists, photographers and advisers, including Professor Marita Gootee, Assistant Professor Dominic Lippillo and Lecturer Candace Hitt. All teach in the department's photography emphasis area, with Gootee as its longtime coordinator.
Heavily influenced by the Rorschach Inkblot Tests, Braswell's "Disorder" explores personality disorders. Abstractly constructed, the images contain organic and symmetrical qualities that can be interpreted in different ways, induce an autonomic response and provoke an unconscious interpretation from the viewer.
In her series "A Dog's Life," Cauthen illustrates the humanization of domestic dogs through the use of compositing in digital photography.
For the body of work "Motherhood Unveiled," Davis seeks to display the reality of postpartum depression and the raw truth behind it that is often glamorized.
With the use of scanography and Photoshop manipulation, Martin's series "Convergence" draws inspiration from convergence in the natural world, and features the merge between the powerful, vibrational experience of holistic healing and mental illnesses and health.
Through her series of images titled "The Single Story," McInnis showcases individuals' learning within higher education institutions by using studio portraiture and emulsion transfers to portray each story and personality. This 45-image grid exemplifies individuality as well as unity in the college community.
Titled "Help Not Wanted," Riddle's series conveys pain and emptiness caused by anxiety and depression.
For more information on "Contact F19," contact Lori Neuenfeldt, MSU art instructor and gallery director, at 662-325-2970 or lneuenfeldt@caad.msstate.edu.
Discover more about MSU's College of Architecture, Art and Design and the Department of Art at www.caad.msstate.edu.
MSU is Mississippi's leading university, available online at www.msstate.edu.