Contact: Sarah Nicholas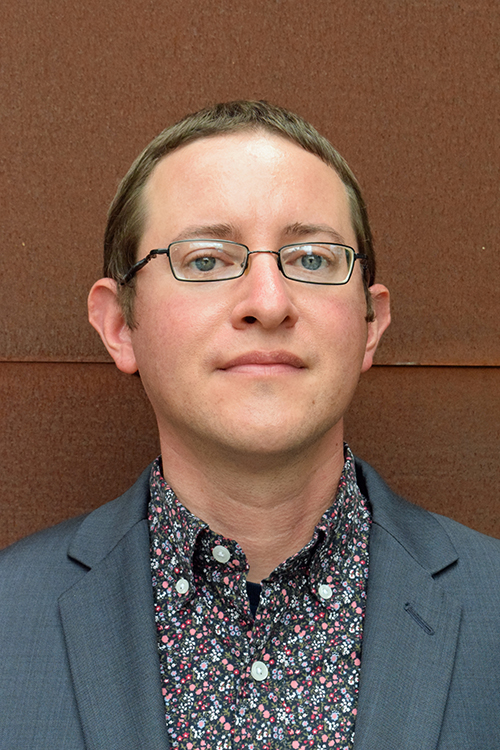 STARKVILLE, Miss.—A 2018 Mississippi State doctoral graduate is the recipient of the 2019 Southern Historical Association's C. Vann Woodward Award for the best dissertation in Southern history, providing back-to-back wins for the university's Department of History.
Owen James Hyman was recognized this month at the annual SHA meeting in Louisville, Kentucky for his dissertation, "The Cut and The Color Line: An Environmental History of Jim Crow in the Deep South's Forests," which examines how the South's culture of white supremacy both shaped—and was shaped by—the natural world.
"The fact that MSU history students have won the award two years running is almost unprecedented," said Alan I. Marcus, history professor and department head. "In the long history of the award, only one other school has had back-to-back winners. Mississippi State's success in this competition is a tribute to the students and also the professors who taught and advised them."      
Marcus added that this recognition firmly cements Mississippi State as "the place to be for the study of Southern history and environmental history."
Hyman, a native of Talisheek, Louisiana, credits his success to "the superb instruction" he received from his MSU mentors, including James C. Giesen, an associate professor of history and Grisham Master Teacher who helped direct Hyman's research.
"I pursued a Ph.D. at MSU because I specifically wanted to study environmental history and the history of science and technology together," Hyman said. "The perspective I gained from both of these disciplines informed one of the core arguments of my project—that forestry and the dramatic changes in southern land-use that took shape in the South after World War II inscribed white supremacy into the landscape in ways that persist today."
Hyman's dissertation explores the history of segregation and resistance in the Deep South through a focused examination of the Piney Woods region of the southern Gulf Coast. His work suggests segregation was not only a problem of psychology and prejudice, but also a system of oppression that originated in the economic exploitation of a particular landscape, "where human action and natural forces worked in tandem to shape and reshape the power structures of Jim Crow."
Giesen said Hyman used tools of environmental history—scientific and historical understandings of the forests and waterways of the Gulf South—to uncover details about Jim Crow segregation and African-American resistance.
"In other words, it's a political history told through the lens of nature. That's something few people have tried and even fewer have accomplished," Giesen said of Hyman's work. "He visited archives as far away as Harlem and Berkeley, and found documents in remote Mississippi courthouses and in modern ecology journals. It really is a remarkable accomplishment."
Giesen said winning back-to-back Woodward awards is a "tribute" to the effort that College of Arts and Sciences, Graduate School, and history department faculty members have put forth to improve research and teaching. "We're now graduating Ph.D. students like Hyman who are as good as any in the country, and it's nice to see an organization like the Southern Historical Association recognize that," Giesen said. 
MSU 2017 graduate Jason Hauser received the 2018 Woodward Award. Other previous Woodward winners have come from Harvard, Johns Hopkins, Northwestern, and Yale universities, as well as the universities of Georgia, North Carolina and Pennsylvania.
Established in 2000, the Woodward Award is given annually to recognize the best dissertation in Southern history defended in the previous calendar year. The prize consists of a $3,000 stipend provided by the Woodward Fund, financially supported by Comer Vann Woodward. Regarded as one of the most influential historians of his generation, Woodward won the 1982 Pulitzer Prize for history. The award is presented by the SHA, an association formed in 1934 for the collection and preservation of the South's historical records.
Currently employed at the University of Mississippi, Hyman is an instructional assistant professor of African American Studies in the African American Studies program. He received his bachelor's and master's degrees in history from Southeastern Louisiana University in 2007 and 2012.
Part of MSU's College of Arts and Sciences, the Department of History can be found online at www.history.msstate.edu.
MSU is Mississippi's leading university, available online at www.msstate.edu.