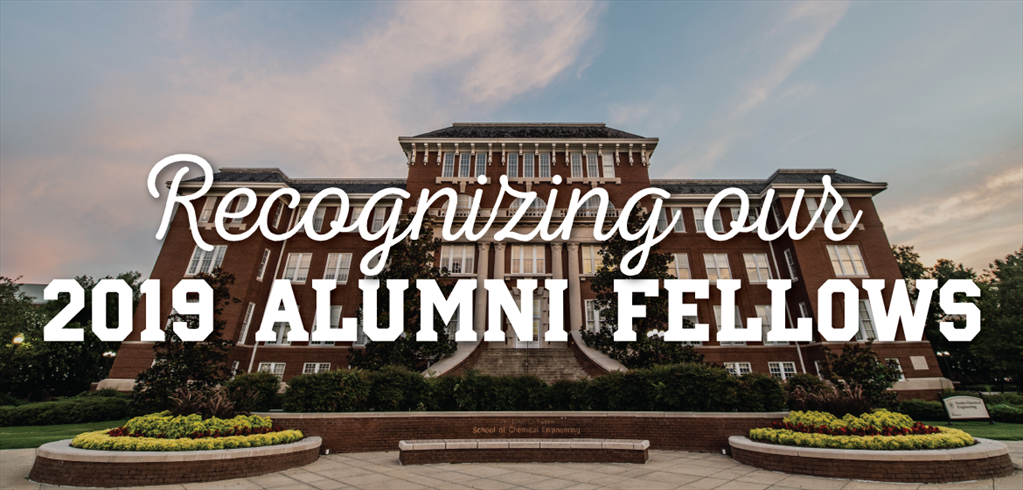 Contact: Amy Cagle
STARKVILLE, Miss.—In announcing its 2019 class of Alumni Fellows, the Mississippi State University Alumni Association also is marking the 30th anniversary of the annual special recognition program. 
Established in 1989, the fellows program seeks to spotlight the 141-year-old land-grant institution's most distinguished graduates by showcasing their talents and accomplishments to current students.
In addition to bringing one alumnus of MSU's eight academic colleges back to campus to share professional experiences and provide career guidance, the annual fall semester event includes a series of meetings and presentations with students and faculty, both in the classroom and informally. 
"We are proud to welcome some of Mississippi State's most accomplished alumni as our 30th anniversary Alumni Fellows group," said Jeff Davis, the alumni association's executive director. "Each of these individuals brings a wealth of experience in their fields to share with students and faculty across the university." 
The 2019 fellows are among the university's nearly 146,000 living alumni worldwide. Each honoree carries the distinction for life.
Davis said members of the 2019 class will visit campus Thursday-Saturday [Nov. 14-16] and be recognized at the MSU vs. Alabama football game. 
The new fellows include (by college):
College of Agriculture and Life Sciences: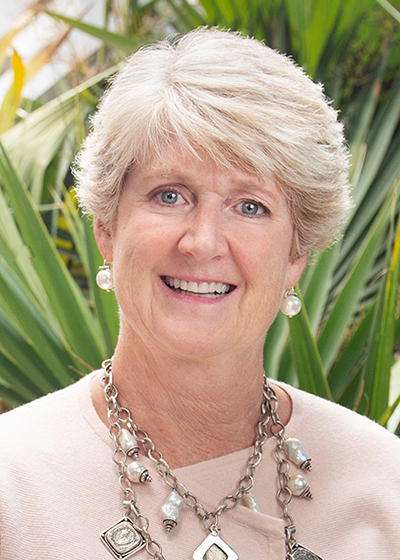 Starkville native Becky Murphy earned her Bachelor of Science degree in home economics from MSU in 1983. Her parents were longtime MSU employees, Alice Essig and the late Werner Essig. After graduation, Murphy began her career in the technology field with IBM and held several leadership roles in sales over the next 20 years. For the last six years of her time there, she serviced one of IBM's top partners, Sirius Computer Solutions Inc. By 2007, Murphy joined the Sirius company, where she progressed to senior vice president of sales for the Southwest Region before her retirement earlier this year. A longtime resident of Dallas, Texas, she has been actively involved in the community and has a passion for helping at-risk children. For 16 years, Murphy was part of Communities in Schools in Dallas, which focuses on keeping at-risk students in school, and she dedicated time serving that organization's board.
College of Architecture, Art and Design: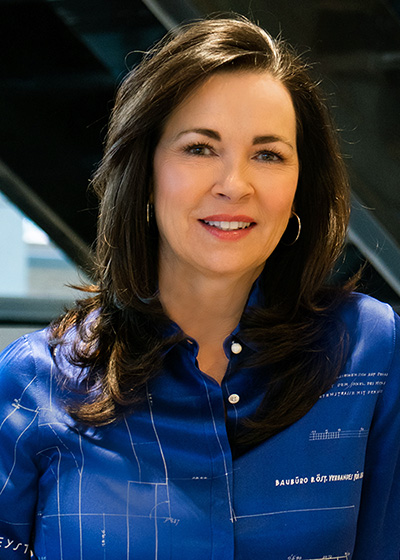 Cindy West Simpson graduated summa cum laude with her Bachelor of Science degree in interior design in 1996 and began her career with Gensler, the world's largest architecture and design firm. Simpson is presently co-managing director of Gensler's Dallas office, a member of the firm's board, and a Fellow in the International Interior Design Association. A dedicated client advocate, Simpson serves on Gensler's firmwide client relationships management committee, working across the firm to strengthen client partnerships. For her professional achievements, she was named one of the Dallas 500 Most Powerful Business Leaders in Dallas and Fort Worth for three years by D CEO Magazine. At MSU, Simpson has served the CAAD advisory board and has been a member of the MSU Foundation board. In 2010, she was honored as the college's Alumna of the Year. Originally from Aberdeen, Simpson resides in Plano, Texas.
College of Arts and Sciences: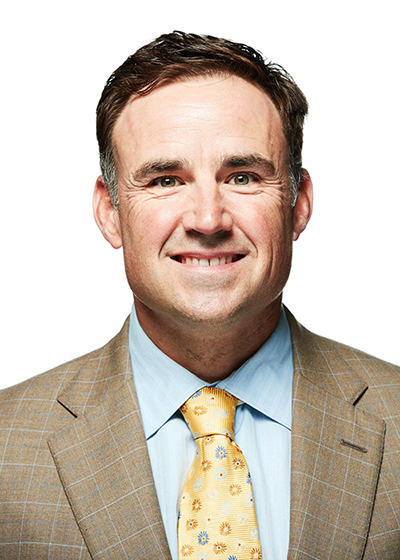 Dr. David E. Seago grew up in the Jackson area and continues to reside there. He earned a Bachelor of Science in general science from MSU in 1997. Seago then attended the University of Mississippi School of Dentistry and obtained his D.M.D. in 2000. He continued his studies in the Oral and Maxillofacial Surgery program at the University of Texas Medical Branch in Galveston, Texas. He also has participated in the Shriner Hospital's Cleft Lip and Palate Clinic. Seago is a partner of Oral and Maxillofacial Surgery Associates P.A., with offices in Flowood and Madison. In his community, Seago volunteers with Mission First Dental Clinic, providing free care for patients and providing training for dental students in oral surgical procedures. He also participated in foreign mission trips to Mexico and South Africa for nearly a decade with fellow Bulldog alumni as part of Doctor Dawgs.
College of Business: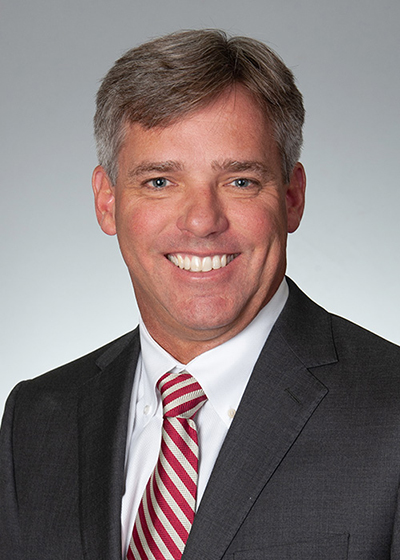 Shawn M. Hunter of Mobile, Alabama, is owner and CEO of Industry Services Company Inc., a specialty, industrial contractor supplying technical services, equipment and field crews to combat heat and corrosion problems for customers throughout the United States. Hunter graduated from MSU in 1992 with a Bachelor of Business Administration with an emphasis in real estate and mortgage finance. After graduation, Hunter joined his family's business, Lynn Whitsett Corporation, in Memphis, Tennessee. In 1995, he purchased his first company, D.A. Collins Refractories Inc. in Atlanta, Georgia. By 2000, Hunter purchased Industry Services Company Inc. and moved the headquarters of his business to Mobile, Alabama. The company has since become a leader in refractory services, operating six offices throughout the U.S. For his professional achievements, the college earlier saluted Hunter among the Top 100 MSU business alumni over 100 years.
College of Education: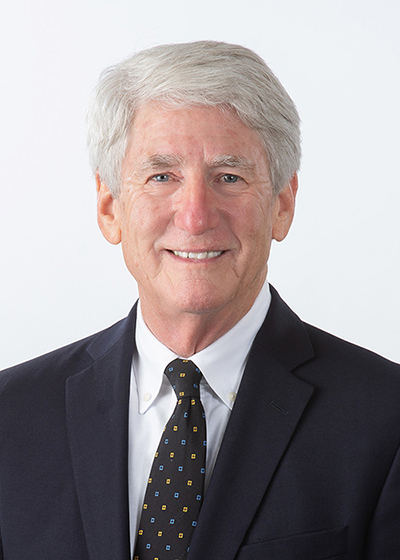 Dr. John W. Jordan of Madison earned a Bachelor of Science in social studies education in 1976, a Master of Arts in education in 1980, and a Doctor of Education in school administration in 1982. He began his 35-year career in education as a classroom teacher and while attending graduate school was employed as a technical writer for the MSU Research and Curriculum Unit. He assumed his first administrative role in 1983 as principal of Natchez Cathedral School, followed by assistant superintendent at the Jackson School District and Superintendent of Education in Oxford. He joined the Mississippi Department of Education as Deputy State Superintendent of Education and later became interim State Superintendent of Education. In 2006, Jordan was the first executive director in the pre-construction phase of the Mississippi Children's Museum. He is executive director of Core Learning LLC, an educational consulting firm he founded in 2012. Jordan is a native of the Carter community near Yazoo City.
James Worth Bagley College of Engineering: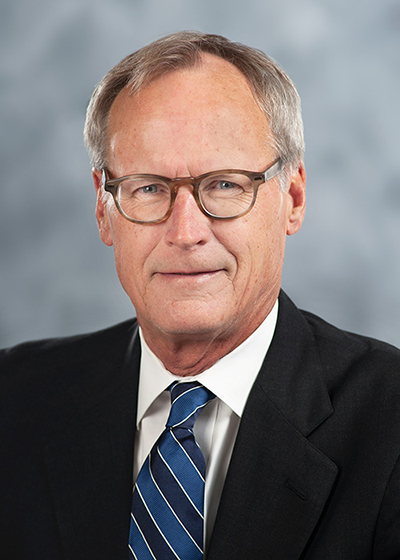 Gavin W. Rees of Starkville earned a Bachelor of Science in civil engineering from MSU in 1978. After graduation, he began a productive 36-year career with The Procter & Gamble Company. Rees managed a variety of manufacturing operations at plants in St. Louis, Missouri, and Frostproof, Florida for some 10 years. He then transferred to Customer Service/Logistics and worked with Publix and other customers to help optimize their supply chains within the Florida market. Next, Rees was appointed as Southeast Customer Service Center Manager in Augusta, Georgia. After his assignment in Augusta, Rees helped lead the consolidation of all regional customer service centers into Cincinnati, Ohio, the headquarters of Procter & Gamble. He assumed responsibilities for the company's U.S. import and export businesses. In one of his final career roles, Rees helped lead the development, implementation, and support for the company's integrated information system, SAP, to all 130+ manufacturing sites around the world. He retired as a global manager in 2015.
College of Forest Resources: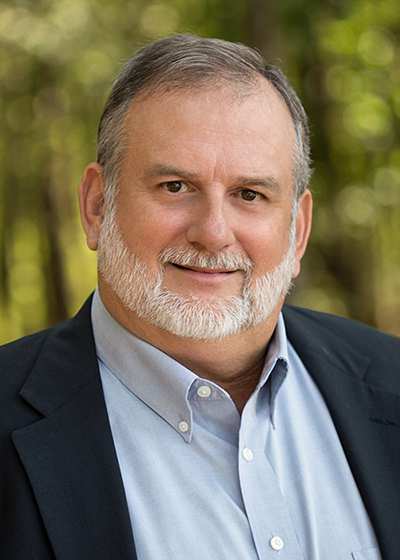 Jimmy Bullock earned a Bachelor of Science in forest resources in 1980 and a Master of Science in wildlife ecology in 1982, both from MSU. The Brookhaven native began his career as a technician with the United States Forest Service and with the Department of Wildlife and Fisheries in the university's College of Forest Resources. Today, as Senior Vice President, Forest Sustainability for Resource Management Service LLC (RMS), Bullock resides in Bogue Chitto and oversees sustainable forestry, environmental policy, and programs and advocacy on forestry issues for RMS-managed timberlands in the U.S. He has responsibility for sustainable forest management certification of all RMS-managed forestlands globally, including oversight of all related third party and internal audit programs. Bullock also leads environmental, social and governance initiatives for RMS-managed forestlands globally. He has been with the company since 2006, assuming his present role in 2013. He earlier held management positions with International Paper, Union Camp Corporation, and Anderson-Tully Company.
College of Veterinary Medicine:
A Richmond, Virginia, native, Dr. Taylor D. Lyne worked at his family's veterinary practice beginning at age 10 and later become a kennel assistant there. Lyne completed his undergraduate education at Emory and Henry College and Virginia State University. He enrolled at MSU for veterinary school because its curriculum enabled him to gain clinical knowledge earlier than at other institutions. He graduated from MSU in 1994 with his Doctor of Veterinary Medicine degree and returned to the family business as veterinarian-in-charge and eventually owner. Today, Lyne Enterprise LLC consists of Chester Animal Clinic, Courthouse Road Animal Hospital, and West Chester Pet Resort—all around Chester, Virginia, where he resides. He volunteers his time as a mentor to new graduates, imparting best practices to the next generation of veterinarians. Not only has Lyne mentored senior students at MSU, but also at Virginia Polytechnic Institute and State University and through Blue Ridge Community College.
For detailed biographies on the 2019 selections and other information about the alumni association, visit www.alumni.msstate.edu.
MSU is Mississippi's leading university, available online at www.msstate.edu.