Contact: Sasha Steinberg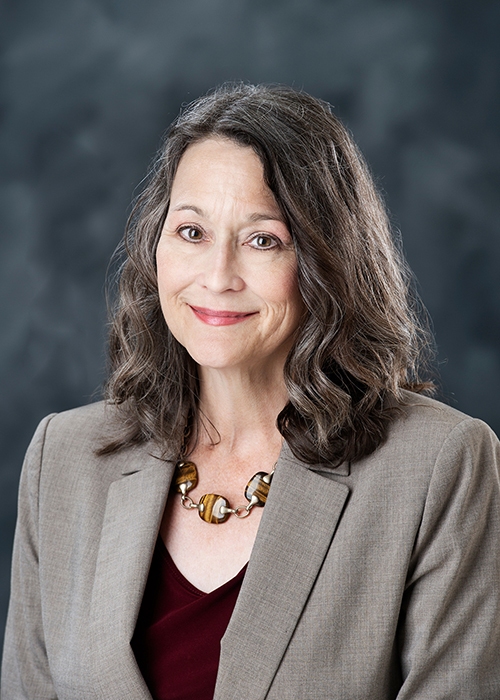 STARKVILLE, Miss.—A professor in Mississippi State's Department of Geosciences and director of the university's Dunn-Seiler Museum is being recognized nationally for her commitment and productivity in geological educational research, teaching and outreach.
Renée M. Clary will be honored as a Fellow of the American Association for the Advancement of Science during the organization's February 2020 annual meeting in Seattle, Washington.
Clary is among AAAS Fellows affiliated with the organization's geology and geography section.
Along with being featured in an upcoming issue of AAAS's widely circulated Science journal, 443 honorees will receive an official certificate and a gold and blue rosette pin to commemorate their accomplishment.
Considered the world's largest general scientific society, AAAS bestows its lifetime Fellow honor each year on members whose "efforts on behalf of the advancement of science or its applications are scientifically or socially distinguished." Recipients are expected to maintain the highest standards of professional ethics and scientific integrity. For more, visit www.aaas.org.
An MSU faculty member since 2006, Clary also directs the EarthScholars Research Group that she co-founded in 2002 with the late Jim Wandersee, a botanist and biology education professor at Louisiana State University, where Clary earned her doctorate in curriculum and instruction/geoscience education. EarthScholars works to enhance the formal and informal integration of geological and biological knowledge in science instruction.
Clary also leads the 15° Laboratory, an affiliated research group of EarthScholars that Wandersee established in 1996 to help K-12 and higher education students better understand and appreciate the big ideas of contemporary life sciences. The lab later expanded its mission to helping improve the general public's understanding of science.
In addition to geosciences education, Clary's research interests include the history and philosophy of geology, optimization of visualization techniques, Cretaceous paleobiology and environmental geochemistry.
Findings of her scientific investigations have been featured in more than 50 journal articles, 16 book chapters and 190 peer-reviewed presentations, and disseminated through professional and educational forums on five continents.
A native of New Iberia, Louisiana, Clary holds a bachelor's in chemistry, a master's in geology and a second master's in curriculum and instruction/science education, all from the University of Louisiana at Lafayette.
Located in Hilbun Hall, the College of Arts and Sciences' Department of Geosciences offers courses and expertise in several areas of the earth sciences, including climatology, geocognition, geography, geology, geospatial analysis and meteorology. Also in Hilbun, the Dunn-Seiler Museum features mineral and rock collections, meteorites and extensive fossil displays from throughout Mississippi and the Southeast.
Learn more about MSU's College of Arts and Sciences at www.cas.msstate.edu; the Department of Geosciences and the Dunn-Seiler Museum at www.geosciences.msstate.edu.  
MSU is Mississippi's leading university, available online at www.msstate.edu.