Contact: Sarah Nicholas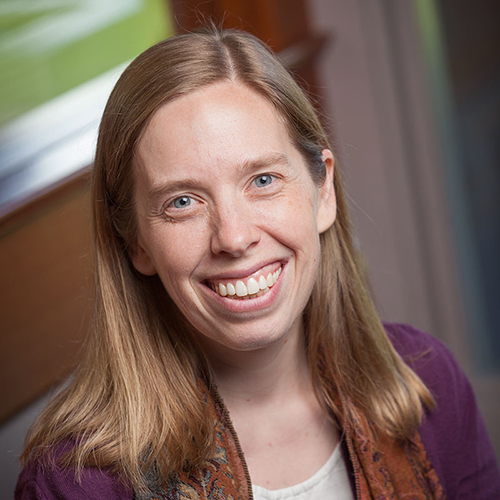 STARKVILLE, Miss. – Ahead of International Education Week at Mississippi State University, the Holmes Cultural Diversity Center and the College of Arts and Sciences Institute for the Humanities are hosting an award winning author for a lecture and panel discussion on "belonging."
Sarah Thomsen Vierra, assistant professor of history at New England College, will present "Spaces of Belonging: Turkish Germans in Post-WWII Germany," at 4 p.m. Thursday [Nov. 14] in Ballroom M of the Colvard Student Union. Her presentation–free and open to the public–will be followed by a question and answer session, including a panel discussion from international students reflecting on their experiences at MSU.
"Mississippi State has a large population of international students, often spending years in the United States with only limited access to their home countries, culture and families," said Julia Osman, director for the Institute for the Humanities. "Dr. Vierra's presentation will challenge us to consider how international students find 'spaces of belonging' at MSU, and how we can cultivate our university to feel more like 'home' to everyone."
Vierra's MSU lecture is based on her 2018 Cambridge University Press book, "Turkish Germans in the Federal Republic of Germany: Immigration, Space, and Belonging, 1961-1990." Vierra was the winner of the Fritz Stern Dissertation Prize by the German Historical Institute in 2012.
"This is a fantastic opportunity for us to make connections between history—how Turkish-Germans found spaces for themselves in the '60s through the '80s—and the present—how today's international students deal with similar questions," Osman said, noting Vierra's talk will highlight how people who migrated to, or were born into, a culture very different from their home culture "came to find spaces where they could belong."
Kei Mamiya, HCDC assistant director, said the topic is important because it is a "fundamental element of our lives." He noted that students who have a sense of community are more likely to succeed academically, professionally and socially.
"We all need and want to belong to other people and communities," Mamiya said. "I hope that the panel discussion will help us clarify difficult experiences of international students and ways to create an environment where more international students can grow their sense of belonging at MSU."
Vierra received her doctorate in European history from the University of North Carolina at Chapel Hill. In addition to her 2018 book, Vierra also has published on West Berlin's Turkish community, the influence of the Cold War on the guest worker program, and migration in modern German history. Her research interests include migration, ethnic and religious minorities in European society and everyday history. 
The Institute for the Humanities promotes research, scholarship and creative performances in the humanistic disciplines and raises their visibility, both within Mississippi State University and the wider community. The institute's activities include bringing prominent individuals in the humanities to the university campus; support for faculty research initiatives; and public outreach through scholarship and innovative teaching. 
MSU's College of Arts and Sciences includes more than 5,300 students, 300 full-time faculty members, nine doctoral programs and 25 academic majors offered in 14 departments. For more details about the College of Arts and Sciences or the Institute for the Humanities visit www.cas.msstate.edu or www.ih.msstate.edu.
MSU is Mississippi's leading university, available online at www.msstate.edu.