Contact: Harriet Laird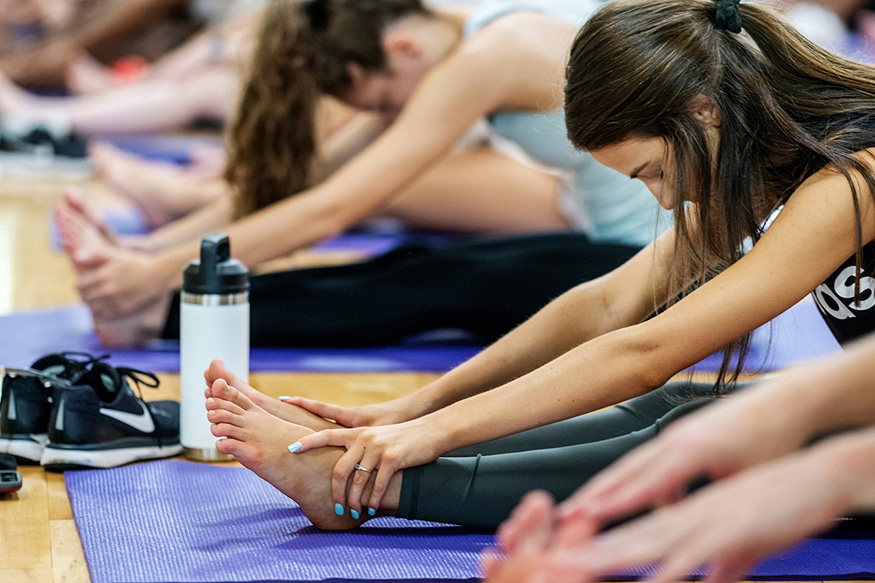 STARKVILLE, Miss.—With winter break arriving, college students long for a few weeks away from studying and exams to unwind.
A little holiday relaxation can be a good thing, but a Mississippi State senior administrator said one of the biggest problems students face is staying productive to keep an active mind and avoid returning to class in January feeling overwhelmed and stressed.
Regina Hyatt, MSU vice president of student affairs, said unstructured time to rest, dream and reflect is important to mental wellbeing, but "resting and recharging doesn't mean we should throw out all productivity."
Hyatt said that typically after a few days of downtime, students are ready for a more structured time of activity.
"Many find comfort in the routines they develop while classes are in session and like structured time during breaks as well," she explained.
One way to use that break time productively is to contemplate on the successes and challenges of the past semester.
Hyatt said, "It's a great time for them to come up with a plan addressing any of their challenges and to seek resources they need once the new term begins. Often they'll see opportunities they missed to study more effectively or get help earlier."
Apart from college-focused activity, Hyatt suggests such leisure interests as playing board games with family and friends, researching a dream trip, volunteering or simply engaging in meaningful conversations.
"And, if a plan of action or list of 'things to do' doesn't cause stress, by all means use one," she said. "But remember, it's just as important not to be over-programmed and to give some room for spontaneity."
Hyatt offers these seven ways to stay productive throughout the holiday break to help avoid a learning curve when the new semester starts:
Journal – Journaling can provide space for reflection and help alleviate stress.
Plan – A 2020 calendar can help prioritize upcoming obligations including class times, co-curricular events, exercise sessions and other activities.
Exercise – Brisk walking, yoga or a group fitness class can produce endorphins that may help improve sleep and decrease stress.
Volunteer – Helping others by sharing your talents also can improve personal wellbeing.
Support – Spending time with others to encourage them can also lift personal feelings.
Read – Picking a favorite book from the shelf or checking out bestsellers can boost and recharge.
Rest – Restful sleep of 6-8 hours for adults is important, and electronic devices should be turned off at least 30 minutes prior to sleep for the most effective rest.
MSU is Mississippi's leading university, available online at www.msstate.edu.