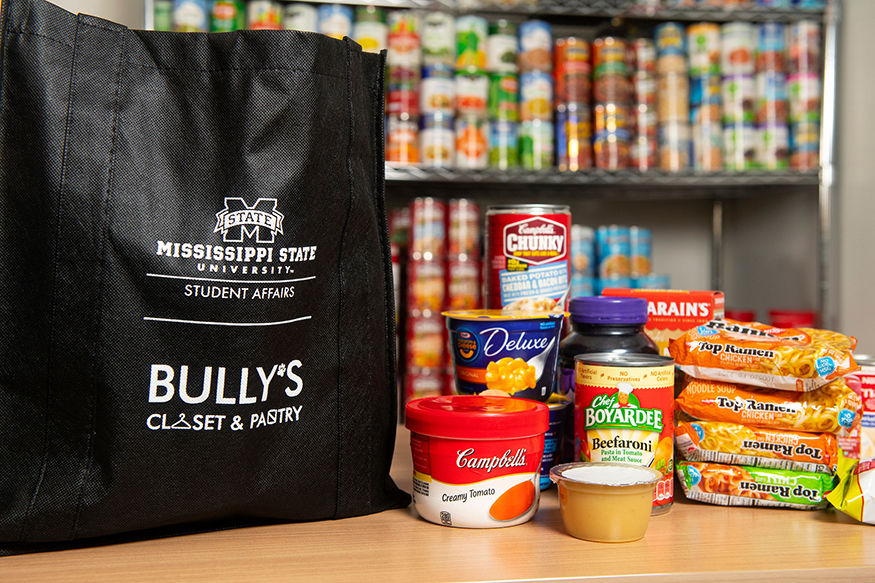 Contact: Sasha Steinberg
STARKVILLE, Miss.—Starting with the spring semester and a Jan. 10 ribbon cutting, Mississippi State students will have access to nutritious food, clothing and other necessities at the new Bully's Closet and Pantry.
A collaborative effort between the university's Division of Student Affairs and the Student Association, Bully's Closet and Pantry is part of the MSU Food Security Network, a broader initiative to meet students' basic needs throughout their time at the state's leading university.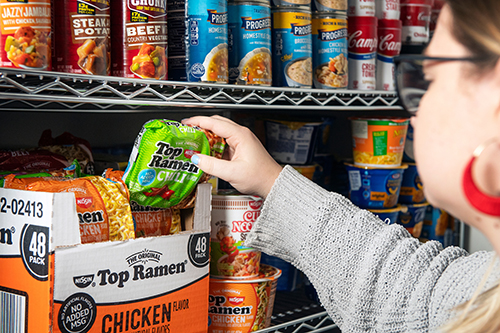 A 10 a.m. ribbon cutting will take place on Jan. 10 at 120 Morgan Ave. on the Starkville campus. The new space will open for business that same day from 1-6 p.m. Regular operating hours are 1-6 p.m. on Monday, Tuesday and Friday.
"National data indicates approximately 30% of all college students are in need of food and necessities," said MSU Vice President for Student Affairs Regina Young Hyatt. "Through this program, Mississippi State can lessen the financial stressors some students face daily, allowing them to focus on the important goal of attaining their college degree."
"We are a family at MSU," Hyatt continued, "and Bully's Closet and Pantry is another way we can take care of our students."
Those interested in supporting Bully's Closet and Pantry are encouraged to bring nutritious food items, basic toiletries, and professional, dry-cleaned clothing to the drop-off station behind the 120 Morgan Ave. location. For a list of requested items, visit https://bit.ly/38W4mRB.
Tax-deductible monetary donations to the university's Food Security Network Fund also can help with stocking of food and other necessities for the pantry. Contributions are being accepted through the MSU Foundation at hailst.at/BCP.
For more on Bully's Closet and Pantry, contact Montelleo D. Hobley Jr., behavioral intervention team coordinator in the MSU Dean of Students' Office, at 662-325-3611 or mhobley@saffairs.msstate.edu.
Learn more about MSU's Division of Student Affairs at www.saffairs.msstate.edu.
MSU is Mississippi's leading university, available online at www.msstate.edu.