Contact: Amy Cagle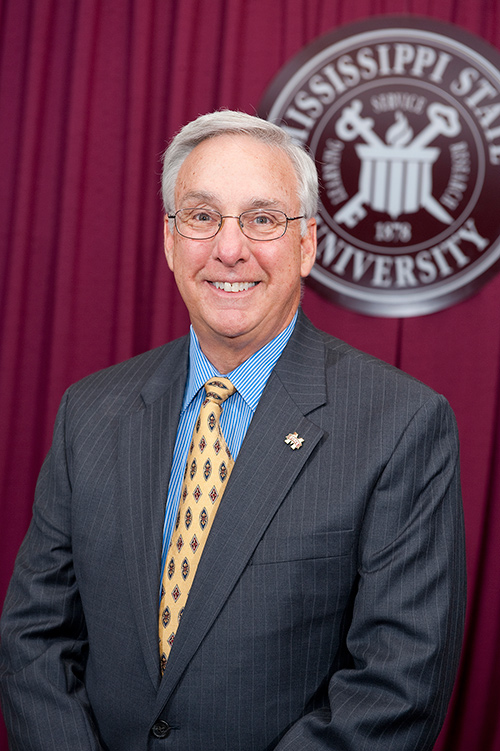 STARKVILLE, Miss.—Mississippi State University will recognize Vicksburg native Daniel E. "Danny" Hossley as the university's 2020 national alumnus of the year in campus ceremonies early next year. A retired businessman and longtime Texas resident, he now makes his home in Hideaway after many years in Dallas.
Hossley earned a bachelor's degree from MSU's College of Business and Industry in 1965. Following various progressive roles with Westinghouse Electric Lighting Division, he founded Hossley Lighting Associates Inc. in 1977 and served as its president until 2000.
For MSU, Hossley's noteworthy accomplishments include eight years on the National Alumni Association Board, where he served as the state of Texas director and served multiple years as a member of the executive and nominating committees and chaired the student recruiting committee. His grassroots efforts led to the chartering of the highly successful East Texas MSU Alumni Chapter, and he has served as its president. He also has spent countless hours as an MSU volunteer recruiter for the Office of Admissions and Scholarships and earlier was recognized by the Alumni Association as a Distinguished Service Award recipient in 2007.
Also being honored Feb. 7, 2020, during banquet ceremonies will be a top graduate from each of MSU's eight academic colleges. College selections include (by city of residence):
COLUMBUS—Boyce E. Adams Sr., College of Business, a 1980 marketing graduate.
Also of Columbus, Gregory C. "Gregg" Rader, James Worth Bagley College of Engineering, a 1984 petroleum engineering graduate.
CORDOVA, Tennessee—Barry L. Knight, College of Agriculture and Life Sciences, a 1988 master's in agronomy graduate.
HOT SPRINGS, Arkansas—Michael W. Wood, College of Forest Resources, who earned both bachelor's and master's degrees in wood science and technology, in 1976 and 1980, respectively. 
JACKSON—Lynn Tincher-Ladner, College of Education, who earned a Ph.D. in community college leadership in 2012.
Also of Jackson, Richard H. McNeel, College of Architecture, Art and Design, a 1979 bachelor's in architecture graduate.
MCKINNEY, Texas—Mark A. Worthey, College of Arts and Sciences, a 1984 bachelor's in petroleum geology graduate.
ORLANDO, Florida—Jon E. Nash, College of Veterinary Medicine, who earned a Doctor of Veterinary Medicine in 1991.
In addition to individual college honorees, three alumni will be presented awards for distinguished service to the MSU Alumni Association. They are Jeffery Michael Ellis of Biloxi, a 2006 bachelor's in mechanical engineering graduate; Edward Anthony Sanders of Washington, D.C., a 2006 political science graduate; and Stephen Ronald Woo of Cordova, Tennessee, who holds bachelor's and master's degrees in accountancy from 1994 and 1995, respectively.
Rounding out the banquet recognition is the association's annual outstanding young alumnus or alumna recipient. For 2019, alumna Blaire Nicole Wilson of Decatur, Georgia, who earned a bachelor's in mathematics in 2012 and an MPPA in 2013, is receiving this honor.  
More details on the awards banquet and honorees will be available in mid-January. For more on the association, visit alumni.msstate.edu.
MSU is Mississippi's leading university, available online at www.msstate.edu.