Contact: Sarah Nicholas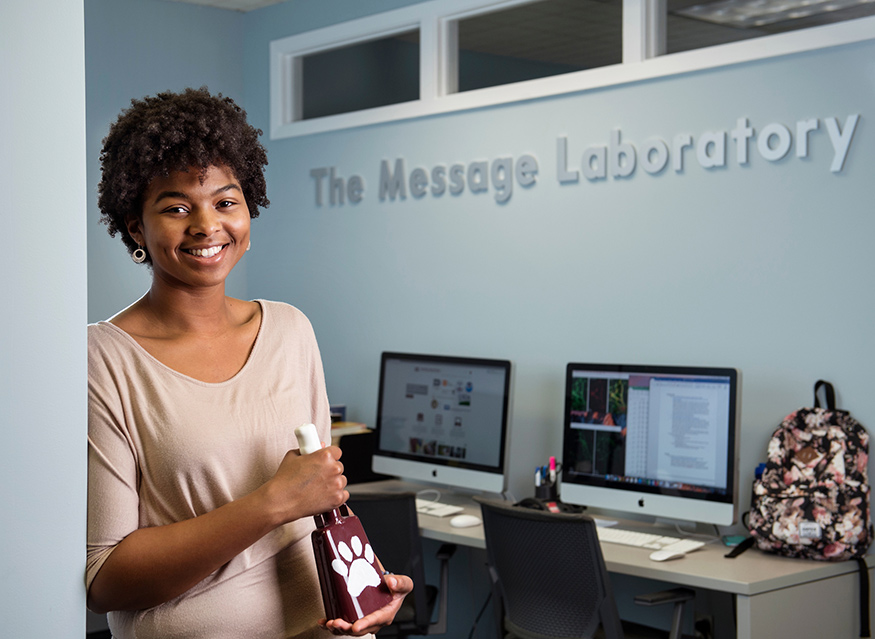 STARKVILLE, Miss.—A Mississippi State University researcher and a recent graduate are publishing their new study on how the dissemination of correct information on social media platforms can shift public perception amid a wave of "fake news."
"Correcting Misinformation about Neuroscience via Social Media" appears in the Nov. 26 edition of Science Communication, an international bi-monthly, interdisciplinary social science journal that examines the communication of science and technology, addressing theoretical and pragmatic questions central to political and social debates.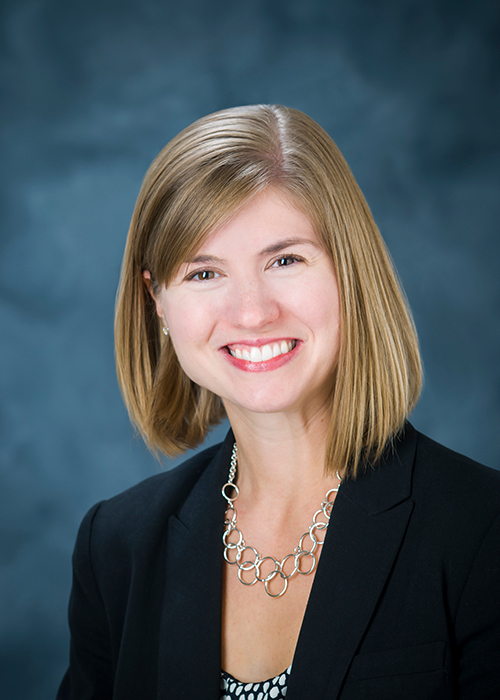 Holli H. Seitz, assistant professor of communication and director of The Message Laboratory in MSU's Social Science Research Center, co-authored the research with MSU spring biochemistry graduate Ciarra N. Smith of Chicago, Illinois. Smith is listed as the lead author for her first published paper after completing the project earlier this year as a member of MSU's Judy and Bobby Shackouls Honors College. Smith completed the college's Cursus Honorum, or course of honor, culminating in an honors thesis—a catalyst for this research project.
The article's abstract states that "the rapid spread of misinformation online is of growing concern to communication researchers," and "scientific misinformation can lead to ill-founded educational practices, health trends and public policies."
Seitz said creating a method for correcting misinformation in social media is an area of interest to her and Smith "because we know that exposure to incorrect information, or 'fake news,' in social media can have harmful effects on decision-making."
Smith said her idea for the study resulted from contemplation about "how laypeople engage with neuroscience information."
"I'm really interested in how people adopt and interact with the subject on a regular basis," she said. "Dr. Seitz's research and expertise in messaging-effects led us to design a study that would model this among members of the public who believe, and do not believe, in a few of the neuromyths."
In an online experiment, Smith and Seitz were able to reduce belief in neuroscience myths by presenting subjects with corrective related articles immediately following the myth.
Seitz said examples of neuroscience myths include the myth that humans only use 10% of their brain or that differences in hemispheric dominance (i.e., being "left-brained" or "right-brained") can help explain differences among learners.
"However, we also found that when someone started the study with correct beliefs about neuroscience, seeing just one incorrect headline, even one that was immediately debunked, could lead to harmful effects on their beliefs," she said. 
Seitz explained that this project is consistent with previous studies and extends research on corrective messaging strategies into a new context.
Seitz said the project, made possible by support for undergraduate research from MSU's Office of Research and Economic Development, was "a huge success story."
 "Ciarra Smith has a passion for neuroscience and communicating science to diverse audiences," Seitz said. "When she heard that science communication is one of my research areas and that I was looking for an undergraduate research assistant, she contacted me. I was immediately impressed with her curiosity, great ideas and desire to make an impact."
Smith, a member of the inaugural class of MSU Provost Scholars, accepted a National Science Foundation Graduate Research Fellowship to Northwestern University in Illinois, where she currently is working on her Ph.D. She plans to focus her career on the neurobiology of disease, studying how and why diseases and disorders like Alzheimer's, dementia, schizophrenia and epilepsy occur.
Seitz has a 2005 bachelor's degree in communication from MSU and earned a Master of Public Health degree at the University of Alabama at Birmingham in 2007. She received her master's degree in communication in 2012 and her Ph.D. in 2016 from the University of Pennsylvania. At MSU, she focuses on researching the effects of misinformation in the media and methods for correction.
Seitz also has been actively involved in science communication initiatives at MSU. Among other efforts, she has worked with the Alan Alda Center for Communicating Science to help evaluate a training for faculty and administrators, and assisted with a recent science communication training conducted on campus by Jason Organ. An assistant professor of anatomy and cell biology at the Indiana University School of Medicine, Organ also is co-editor and writer for the Public Library of Science (PLOS) Communication Blog.
Part of MSU's College of Arts and Sciences, the Department of Communication can be found at www.comm.msstate.edu. The Message Laboratory in the SSRC is online at https://commlab.ssrc.msstate.edu/.
MSU is Mississippi's leading university, available online at www.msstate.edu.