Contact: John Burrow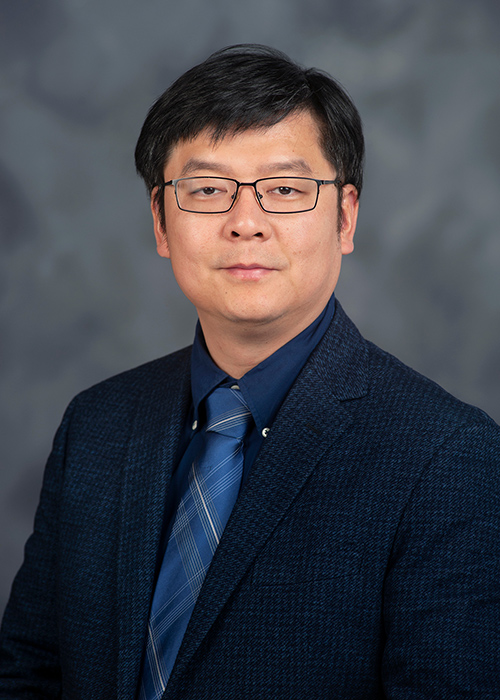 STARKVILLE, Miss.—A Mississippi State faculty member is the recipient of the 2020 Thieme Chemistry Journal Award acknowledging his respected reputation and early success in the field of chemistry.
Xin Cui, an assistant professor in MSU's Department of Chemistry, is being recognized for his laboratory research on organic chemistry, catalysis and medicinal chemistry.
Presented yearly to researchers worldwide who are in the early stages of their academic careers, recipients of the Thieme Chemistry Journal Award are selected by the editorial board members of Synthesis, Synlett, and Synfacts, an in-print and e-journal. First presented in 1999, the award "aims to send a sign of recognition and career encouragement to a new generation of organic chemists."
"This is an outstanding recognition by an expert peer leadership group of organic chemistry journal editors related to Dr. Cui's science," said Dennis W. Smith Jr., MSU professor and head of the chemistry department. Smith said the award "represents an unprecedented junior achievement in the Department of Chemistry."
Cui's work seeks to explore "new chemical processes that utilize earth-abundant and biocompatible catalysts to construct value-added molecules in a rapid and selective manner," Smith explained.
"The research aims to invent new catalysis to enable challenging chemical processes for making pharmaceutically important molecules," Cui said. "While our development addresses cost-effectiveness and step-and-atom-economy of chemical synthesis, rapidly creating specific enantiomers in a highly stereoselective manner is the focus from both application and fundamental understanding aspects."
Cui's research provides new tools "for making complex structures and building blocks that are biologically and pharmaceutically valuable."
"The current work helped us with further understanding," Cui said. "We are continuing to expand the initial synthetic toolbox for constructing a number of complex organic structures."
Cui's award includes a one-year complimentary subscription to Synthesis, Synlett, and Synfacts, as well as a certificate.
A native of China, Cui received his Ph.D. in 2008 and his bachelor's degree in 2003, both in chemistry from the University of Science and Technology of China. In 2012, he finished a postdoctoral fellowship in chemistry at the University of South Florida in Tampa. He then accepted a position as a research assistant professor at USF before joining the faculty at Baruch College at the City University of New York. He joined MSU's faculty in 2016.
MSU's College of Arts and Sciences includes more than 5,200 students, 325 full-time faculty members, nine doctoral programs, 14 master's programs, and 27 undergraduate academic majors offered in 14 departments. For more details about the College of Arts and Sciences or the Department of Chemistry visit www.cas.msstate.edu or www.chemistry.msstate.edu.
MSU is Mississippi's leading university, available online at www.msstate.edu.