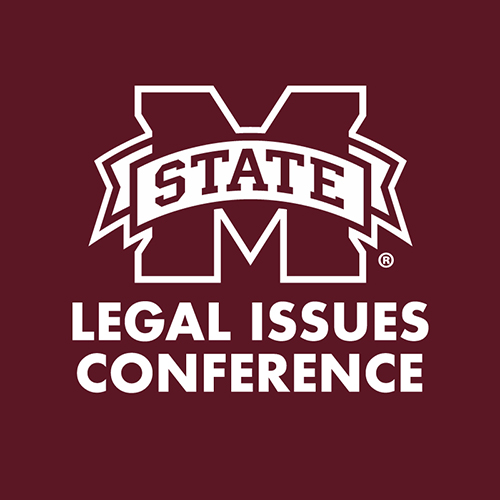 Contact: Anna Owens
STARKVILLE, Miss.—Mississippi State will hold its 9th annual Legal Issues Conference April 22-24 on the Starkville campus.
The conference is open to all levels of university practitioners and will provide valuable educational and networking opportunities.
This year's event features lectures on a variety of topics, including:
—University compliance in the age of regulation
—Free speech on campus and other First Amendment issues
—Behavioral Intervention and Threat Assessment
—Clery Act reporting and campus security warnings, amendments and audits
—Family Educational Rights and Privacy Act (FERPA)
—Disability accommodations
—NCAA compliance
—Employment law
This year's keynote speakers include Will Creeley, senior vice president of legal and public advocacy at the Foundation for Individual Rights in Education (FIRE), W. Scott Lewis, partner at NCHERM Group, a legal and consulting firm that serves K-12 schools and university campuses, and Marisa R. Randazzo, CEO and founder of SIGMA Threat Management Associates.
The cost to attend is $150 per participant. Check-in takes place from 3 to 5 p.m. April 22 at The Mill at MSU. A mixer with hors d'oeuvres will follow.
The registration fee will increase to $199 on March 1. To register, visit www.legalissues.msstate.edu/registration.
The full event schedule can be accessed at www.legalissues.msstate.edu/schedule.
For more information, contact Assistant Dean of Students Cat Walker at 662-325-3611 or cat.walker@msstate.edu.
MSU is Mississippi's leading university, available online at www.msstate.edu.