Contact: Allison Matthews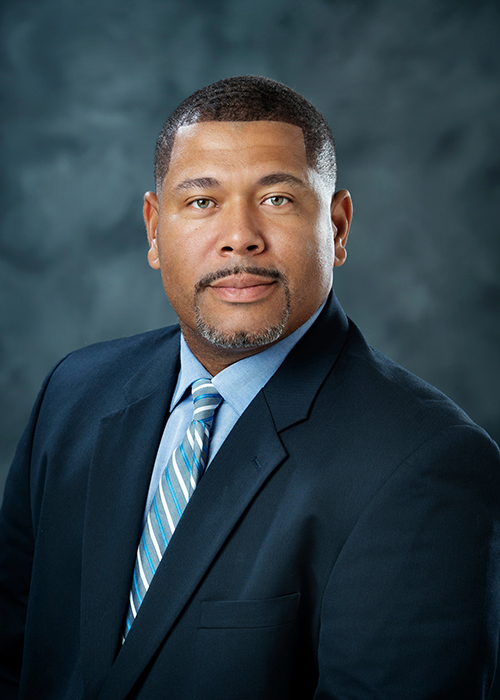 STARKVILLE, Miss.—Mississippi State's director of African American Studies will be the featured speaker at the university's 26th annual Dr. Martin Luther King Jr. Unity Breakfast and Day of Service.
Donald M. Shaffer, also an associate professor of English, will discuss the "Road to Reconciliation," examining King's legacy as a touchstone for racial reconciliation as well as a challenge to act.
The Jan. 20 program begins at 9 a.m. in The Mill at MSU Conference Center located at 600 Russell St. in Starkville. The free, public celebration of King's life and legacy as a Baptist minister, civil rights activist and humanitarian gets underway with an 8 a.m. complimentary breakfast. Doors open at 7:30 a.m., and seating will be available on a first-come, first-served basis.
A livestream of the program will be available at https://livestream.com/msstate/mlk.
"It is important that we not only commemorate the rich legacy of Dr. Martin Luther King Jr., but that we also heed the social challenges of today that require the same courage and conviction that King demonstrated," Shaffer said. "Our celebration of King should also be a call to collective action that endeavors to make our world a better place. It is only when we match the rhetoric of social justice with a singularity of purpose and resolve that we can operationalize King's vision of racial unity."  
An MSU faculty member since 2008, Shaffer is chair of the African American Studies curriculum committee and a board member of the Mississippi Humanities Council. His research examines the social and historical construction of race in African American and Southern literature, linking authors whose literary works engage racial and identity politics in American Culture. He also serves as mentor for Presidential Scholars in MSU's Judy and Bobby Shackouls Honors College.
Shaffer is a native of Jackson and the English literature scholar earned his bachelor's degree from Jackson State University in 1995, master's degree from the University of Illinois at Chicago in 1997 and Ph.D. from the University of Chicago in 2005. In 2012, he was recognized with the Ochillo Award for best published article for his work in The Griot: The Journal of African American Studies.
MSU's  Dr. Martin Luther King Jr. Unity Breakfast and Day of Service event is sponsored by the Office of the President, Office of the Provost and Executive Vice President, Office of Institutional Diversity and Inclusion, Holmes Cultural Diversity Center, and the university's Division of Student Affairs. In addition to welcoming remarks by MSU President Mark E. Keenum, the program will include a performance by the campus's Black Voices Gospel Choir.
After the breakfast program, MSU's Maroon Volunteer Center, in coordination with Volunteer Starkville, will begin the MLK Jr. Day of Service activities. Volunteer opportunities are available at, among others, Boys and Girls Club-Columbus, Boys and Girls Club-Starkville, Camp Seminole, Christian World Missions, Council of Community Organizations, Habitat ReStore, Oktibbeha County Heritage Museum, J.L. King Senior Memorial Park, McKee Park, Moncrief Park, Ms. Smith's Educational Services, MSU Community Garden, Sam D. Hamilton Noxubee National Wildlife Refuge, Odd Fellows/Brush Arbor Cemetery, Oktoc Fire Department, Operation Ukraine-Columbus, Palmer Home Thrift Store-Columbus, Palmer Home Thrift Store-Starkville, Sally Kate Winters-West Point, and United Way.
For more information on MSU's 2020 MLK Jr. Day observance, including volunteer service-day locations and projects, visit https://www.mvc.msstate.edu/blog/volunteer-mlk-day-service-2020/. Stephen Williams, MSU interim director of student leadership and community engagement, also may be contacted at 662-325-0244 or stephen@saffairs.msstate.edu.
MSU is Mississippi's leading university, available online at www.msstate.edu.