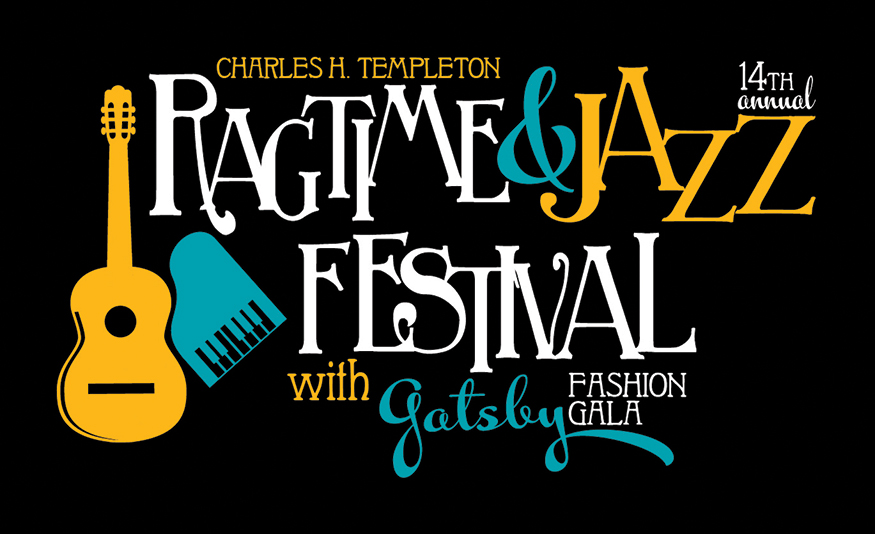 Contact: Sasha Steinberg
STARKVILLE, Miss.—Mississippi State University's Mitchell Memorial Library is bringing the late 19th and early 20th centuries to life during the 14th annual Charles H. Templeton Ragtime and Jazz Festival.
Taking place Feb. 27-29, the festival kicks off on the 27th with the seventh annual Gatsby Gala in the library's main lobby. The 6 p.m. fashion show features 1920s apparel designed by MSU School of Human Sciences fashion design and merchandising students and modeled by MSU Fashion Board members. Internationally renowned pianist and seven-year festival artistic director Jeff Barnhart of Mystic, Connecticut, will provide music.
Gala admission is free, and attendees are encouraged to wear their best 1920s-inspired outfits.
The theme of this year's festival centers around the 100th anniversary of the 19th Amendment's passage, granting women the right to vote.
Daytime museum tours, informative talks, silent films, "meet the artists" segments and educational seminars all will commemorate this theme and Black History Month on Feb. 28 and 29 in the Charles H. Templeton Sr. Music Museum at Mitchell Memorial Library, located at the southeast corner of the university's historic Drill Field.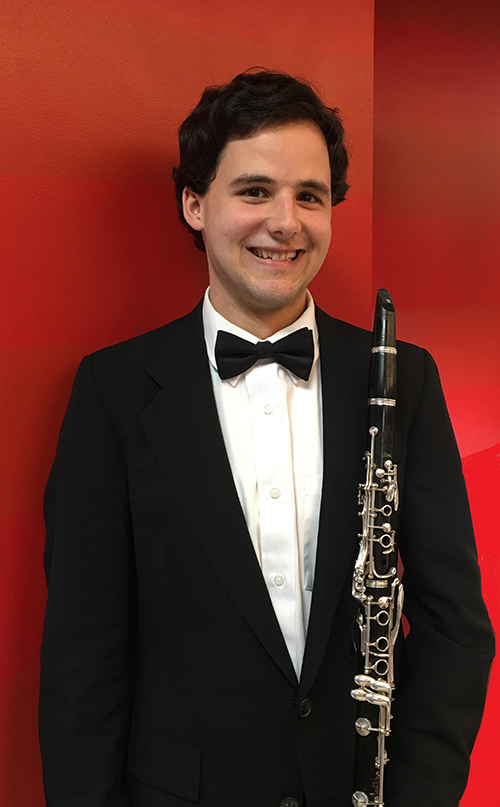 "The history of U.S. women" is among MSU Assistant Professor of History Courtney Thompson's research interests. She said women fought hard for at least 70 years for their right to vote, and they continued to fight for true enfranchisement and political representation after the 19th Amendment's passage.
"The 19th Amendment is one significant moment in a much longer, ongoing struggle for women's rights in America," she said. "It represents the culmination of struggle but not an end point, as the struggle has continued through the past 100 years and into the present day."
World-renowned musicians will perform ragtime, jazz, blues, folk and country music during 7:30 p.m. concerts Feb. 28 and 29 in the mainstage theater at McComas Hall.
During Friday's concert, MSU Libraries will present MSU junior music education major Daniel A. Rorabaugh of Long Beach with the sixth annual Keyone Docher Student Achievement Award. The honor celebrates the passion and talent of Docher, a Weir native and former MSU junior music education/piano major who died in 2014 following a 13-year battle with cancer.
Admission to all festival events is free for MSU students with valid student I.D. General admission tickets good for all festival events are available for $65 each. Patrons can purchase a "Friday Only Ticket" for $35, which is good for all Friday events including the evening concert. A "Saturday Only Ticket" option also is available for Saturday's events and concert. Tickets just for the Friday and Saturday concerts can be purchased for $15 each. Discounted fees are available for senior citizens and retired MSU faculty and staff members. Tickets are available for advance purchase online and also will be sold at the door. For additional information and to register online, visit https://festival.library.msstate.edu.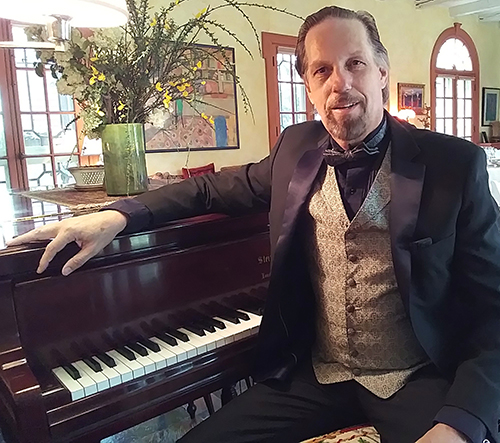 Parking is available at the Old Main Academic Center parking garage on Barr Avenue. Patrons also can use MSU's S.M.A.R.T. shuttle system for transportation to and from the festival. For more information about parking, visit www.parkingservices.msstate.edu.
In addition to Barnhart, the 2020 festival performers include:
—Bill Edwards, a Southern California native who started his professional career in his home state in the late 1970s. Through the first half of the 1980s, he resided in Durango, Colorado, taking up residence at Strater Hotel's famous Diamond Belle Saloon, where he continues to perform each summer. Edwards has lived and worked in Northern Virginia since 1986, applying his vibrant personality and passion for ragtime and history to his stage performances. He has attended all the major U.S. and Canadian ragtime festivals and competitions, particularly the World Championship of Old-Time Piano, for which he holds the 1991 title, having been there every year since 1987. In 2016, he received the Lifetime Achievement Award in Ragtime Research and Performance from the Scott Joplin International Ragtime Festival, an event for which he is director of symposiums.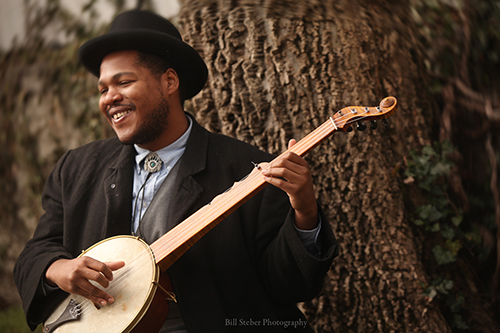 —Jerron "Blind Boy" Paxton, a young multi-instrumentalist whose sound is influenced by the likes of Fats Waller and "Blind" Lemon Jefferson. In 2016, he performed to a sold-out audience at the Lead Belly Tribute at Carnegie Hall, alongside Buddy Guy, Eric Burdon, Edgar Winter, Kenny Wayne Shepherd, and other stars. He has opened for Guy at B.B. Kings in New York City and for Robert Cray at the Reading Blues Festival in Pennsylvania, and has performed at numerous festivals in the U.S. and abroad, including the 2017 Brooklyn Folk Festival that he headlined. Appearing in the multi-award-winning music documentary "AMERICAN EPIC" produced by Robert Redford, Jack White and T-Bone Burnett, Paxton is known for transforming traditional jazz, blues, folk and country into the here and now through his humor and storytelling.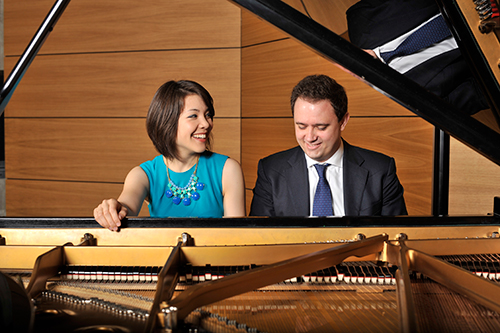 —Stephanie Trick and Paolo Alderighi, a four-hands piano jazz duo that has earned widespread success with its arrangements of classics from the stride piano, ragtime, and boogie woogie repertoires, as well as from the swing era and the Great American Songbook. The husband-and-wife duo has performed across the U.S., Europe and Japan, blending impeccable technique and mature musicality with humor and showmanship. In 2018, Trick and Alderighi released "Broadway and More," their fifth album and first on two pianos. Along with multiple stints at MSU's Templeton Ragtime and Jazz Festival, the couple has performed at such venues as the Kobe Jazz Street Festival in Japan, the London Jazz Festival, the Ascona Jazz Festival in Switzerland, the Silkeborg Riverboat Jazz Festival in Denmark, and the Jazz Bistro in Toronto.
In addition to MSU Libraries, the School of Human Sciences and the Holmes Cultural Diversity Center, this year's sponsors include MaxxSouth Broadband, City of Starkville, Mississippi Arts Commission, and National Endowment for the Arts.
For more festival information, visit https://festival.library.msstate.edu, call 662-325-6634 or email ragtimefestival@library.msstate.edu.
MSU is Mississippi's leading university, available online at www.msstate.edu.