Contact: Allison Matthews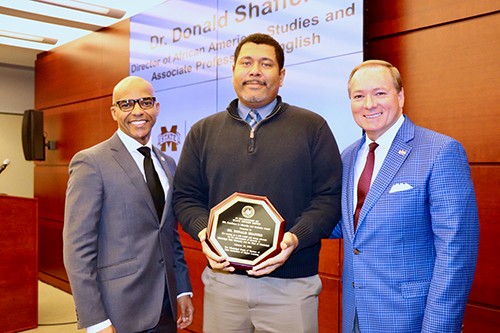 STARKVILLE, Miss.—Two Mississippi State faculty members were honored this week during the Mississippi Board of Trustees of State Institutions of Higher Learning's annual Diversity Awards program.
Donald Shaffer, associate professor in MSU's Department of English and director of the university's African American Studies program, as well as LaShan Simpson, associate professor in MSU's Department of Agricultural and Biological Engineering, were recognized Thursday [Feb. 20] for their impact in advancing diversity and encouraging understanding and respect.
Shaffer, an MSU College of Arts and Sciences faculty member since 2008, is chair of the African American Studies curriculum committee and a board member of the Mississippi Humanities Council. His research examines the social and historical construction of race in African American and Southern literature, linking authors whose literary works engage racial and identity politics in American culture. He also serves as mentor for Presidential Scholars in MSU's Judy and Bobby Shackouls Honors College.
The Jackson native earned his bachelor's degree from Jackson State University in 1995, master's degree from the University of Illinois at Chicago in 1997 and Ph.D. from the University of Chicago in 2005. In 2012, he was recognized with the Ochillo Award for best published article for his work in The Griot: The Journal of African American Studies. As scholar in residence for the Mississippi Arts Commission, and consulting scholar for the Mississippi Writers Trail Project, he has composed markers commemorating the lives and works of authors such as Margaret Walker, Shelby Foote, Richard Wright, William Faulkner, Stark Young and Fannie Lou Hamer.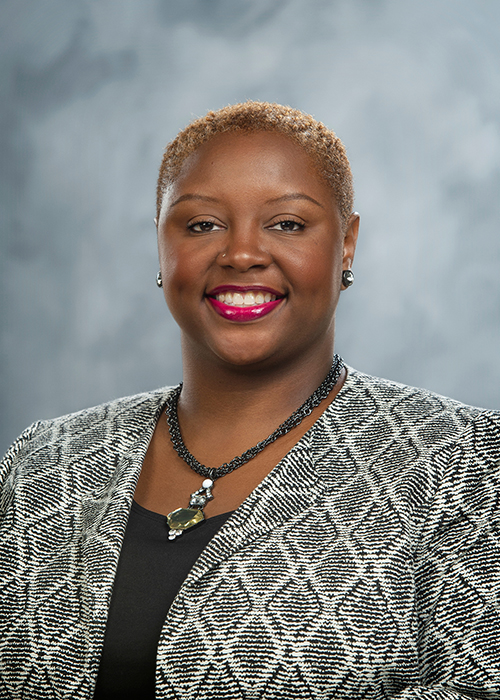 Simpson is a researcher in the university's Mississippi Agricultural and Forestry Experiment Station with interests in tissue engineering, cardiovascular disease, osteogenesis, biomineralization, animal models, cell culture, histology, and cell and gene therapy. She also is focused on diversity and K-12 STEM education. As an ag and bioengineering faculty member, she is involved in both MSU's College of Agriculture and Life Sciences and the Bagley College of Engineering.
A three-time graduate of Clemson University, Simpson currently is serving as president of the Mississippi Academy of Sciences, and is participating in the organization's 84th annual meeting in Biloxi this week.
Since joining MSU in 2013, Simpson has received the President's Commission on the Status of Women faculty award and has been inducted into the Academy of Distinguished Teachers by the Bagley College of Engineering. In 2018, she received both the Excellence in Teaching Award-Upper Division and Teacher of the Year award from the College of Agriculture and Life Sciences. She is developing a patent-pending, three-dimensional model to better study cardiovascular disease. Her innovations will help scientists rapidly understand disease processes, how the cells respond to mechanical and chemical stimuli, and potential treatments.
For more on IHL's Diversity Awards, including a complete list of honorees from other state universities, visit http://www.mississippi.edu/pr/newsstory.asp?ID=1602.
MSU is Mississippi's leading university, available online at www.msstate.edu.