Contact: Amy Cagle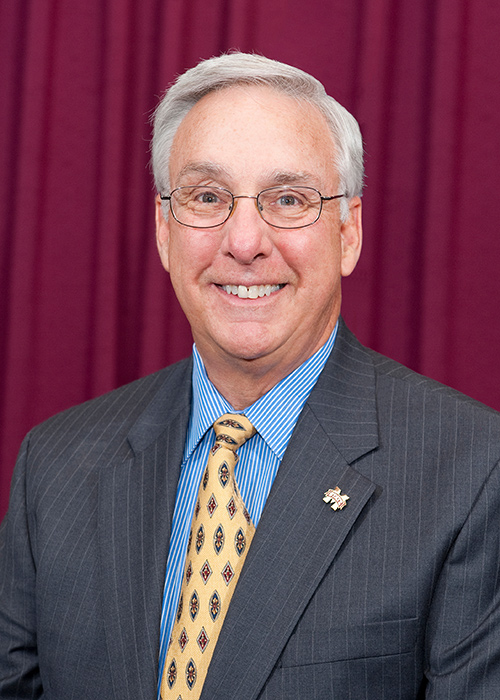 EDITOR'S NOTE: It is with great sadness that we inform you of the passing of our National Alumnus of the Year and friend Danny E. Hossley at the age of 77. Danny passed away on Tuesday, February 4, 2020, three days before the ceremony to honor him at his alma mater.
STARKVILLE, Miss.—Mississippi State is recognizing retired president of Hossley Lighting Associates and longtime alumni leader Danny E. Hossley of Hideaway, Texas, as the university's National Alumnus of the Year during the Friday [Feb. 7] MSU Alumni Association 2020 awards banquet.
A native of Vicksburg, Hossley graduated with a Bachelor of Science from the MSU College of Business in 1965. After graduation, he began his career with the U.S. Steel Corporation in Birmingham, Alabama, before returning to his hometown and joining Westinghouse Electric Lighting Division. Over the next decade, Hossley held progressive positions, culminating as sales manager for the southern U.S. territory. In 1977, Hossley left Westinghouse and founded Hossley Lighting Associates in Dallas, Texas, which became nationally recognized. In 2000, he and wife Ann McClain Hossley, a Philadelphia native who also attended MSU, rewarded their associates with the ownership of HLA, and the company's legacy continues today as one of the country's largest independent lighting sales organizations.
In east Texas, Hossley led a grassroots effort, founding and serving as the inaugural president of the award-winning East Texas Alumni Chapter of the MSU Alumni Association. As the chapter's student recruitment coordinator, he also started the Robert L. Jones East Texas Scholarship. For his accomplishments, Hossley received the Alumni Association's 2007 Distinguished Service Award. He also served the MSU Alumni Association National Board of Directors from 2010 to 2018, with multiple terms as student recruiting committee chair and a member of the executive and nominating committees.
Over the years, Hossley has been a dedicated alumni leader with a compelling desire to maintain a strong student recruitment presence in Texas. During the administration of MSU President J. Charles Lee, Hossley forged an important voluntary role as the university's first recruiter in the state of Texas. Since then, he's thrived in that capacity, and enlisted Ann as his voluntary associate recruiter. The Hossleys are credited with creating an MSU presence in that region and recruiting more than 200 students from east Texas to enroll at Mississippi State. They also have helped recruit prospective students from Arkansas, Mississippi, Tennessee, and South Carolina.
Along with the national alumnus recognition, each of MSU's eight academic colleges is honoring one graduate Friday for outstanding professional, community and personal success.
The 2020 MSU alumni-of-the-year group includes (by college):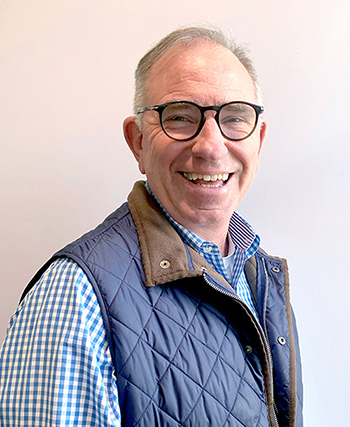 Barry L. Knight of Cordova, Tennessee, College of Agriculture and Life Sciences. Oklahoma native Barry L. Knight holds a bachelor's degree from Oklahoma State University and in 1988, he also earned a master's degree from MSU, both in agronomy. Knight began his career with positions at American Cyanamid and Monsanto Company, where he held several roles in the Southern U.S. region. Next, he was executive vice president of Jimmy Sanders, Inc. in the Memphis, Tennessee, regional office. Today, Knight is with Indigo Agriculture and oversees the world's largest agriculture laboratory as senior vice president of Global Indigo Research Partners. For his accomplishments, Knight was named the 2011 Alumni Fellow for the College of Agriculture and Life Sciences.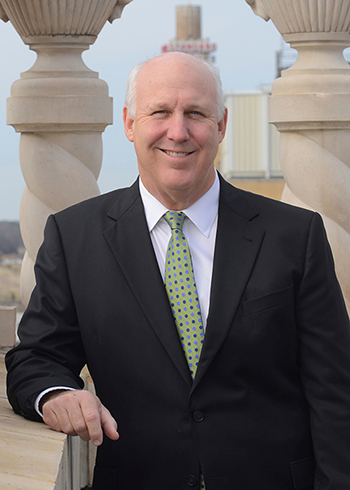 Richard H. McNeel of Jackson, College of Architecture, Art and Design. Richard H. McNeel has spent four decades in the field of architecture where he's licensed by the American Institute of Architects. As president of Jackson-based JBHM Architecture, he's been named a Top Mississippi CEO by the Mississippi Business Journal. He's also the first Mississippi architect to receive the highest honor by the National Council of Architectural Registration Board. The President's Medal for Distinguished Service recognizes McNeel's career dedication to protecting public health, safety and welfare. A lifelong proponent of quality education, training, and testing for architects, McNeel has helped develop the national architect's exam for 13 years. He actively participates in his profession as a juror, adjunct professor, and an adviser to the MSU College of Architecture, Art, and Design from which he earned a 1979 Bachelor of Arts in architecture and was selected a 1990 Alumni Fellow. McNeel served the college's School of Architecture Advisory Council for many years and currently chairs the group. He's also served multiple terms on the MSU Foundation Board.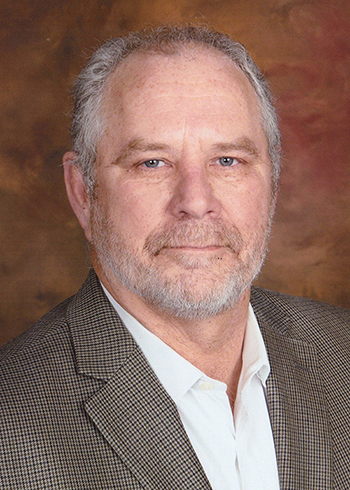 Mark A. Worthey of McKinney, Texas, College of Arts and Sciences. Mark A. Worthey began studying at MSU before entering the Air Force, where he spent four years in aircraft maintenance. He returned to MSU and completed his Bachelor of Science degree in petroleum geology in 1984, proudly becoming the first in his family to graduate from college. Worthey began his career with Marlin Drilling Company as a roustabout, then Newport Petroleum Inc. as a geotech, and Coho Resources Inc. as a geologist and exploitation manager. He then spent nearly 14 years with Denbury Resources Inc., where he was a founding officer and senior vice president of operations. He next was appointed CEO of Reichmann Petroleum Inc. and guided the company through liquidations. Most recently, Worthey founded McClaren Resources, Inc. and serves as its president. He has served the boards of Genesis Pipeline Company, Rancher Energy, Inc., and the MSU Foundation. In 2009, MSU honored him as Alumni Fellow for the College of Arts and Sciences.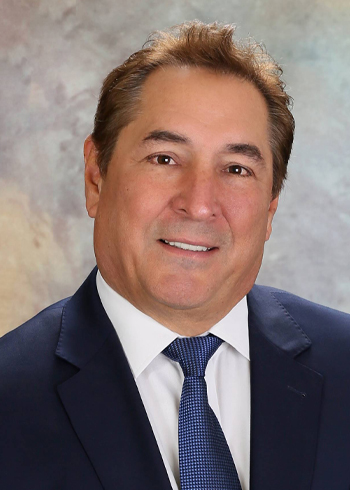 Boyce Adams Sr. of Columbus, College of Business. Boyce Adams Sr. graduated from MSU in 1980 with a Bachelor of Science degree in marketing. He began his career in the oil industry, developing software to improve operations from the field to the front office. He later worked with an accounting firm, bringing his vision to this profession. By 1992, Adams co-founded BankTEL Systems and was president and CEO for many years. Under his leadership, BankTEL became a leading supplier of auxiliary financial software in the financial services industry. In 2019, AvidXchange acquired BankTEL, and Adams now serves as a special adviser.  Adams also is involved with the Innovate North Mississippi Angel Fund and the Bulldog Angel Network investment group that also mentors start-up companies that originate from Mississippi State University students, faculty and staff. At MSU, Adams has been honored by the College of Business as 2014 Alumni Fellow. He's a member of the College of Business Dean's Advisory Board, the MSU Entrepreneurship Center Advisory Board, and the Bulldog Club Board. He's also chairman of the Old Waverly Junior Golf Foundation.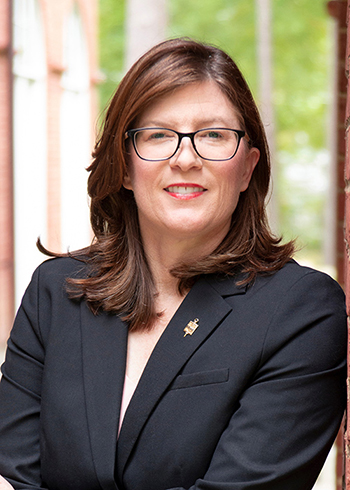 Lynn Tincher-Ladner of Long Beach, College of Education. Lynn Tincher-Ladner serves as president and CEO of Phi Theta Kappa Honor Society—the nation's oldest and largest honor society serving community college students. PTK has more than 1,300 chapters in the U.S. and abroad and provides students with recognition for academic achievement, opportunities for leadership development, and more than $100 million in scholarships each year. Tincher-Ladner joined the PTK staff in 2012 as chief information and research officer. She earned bachelor's and master's degrees in mathematics from the University of Southern Mississippi and a Ph.D. in community college leadership from Mississippi State, where she has served on the graduate faculty for the College of Education. Tincher-Ladner has more than 20 years in higher education instruction and information technology. She has been published in many publications, presents her innovative research on student success at national conferences, and speaks at convocations and commencements. Tincher-Ladner serves on national boards for the College Promise Campaign and the Center for Community College Student Engagement. She has consulted with colleges across the country on strategic planning, accreditation, economic impact and student advisement.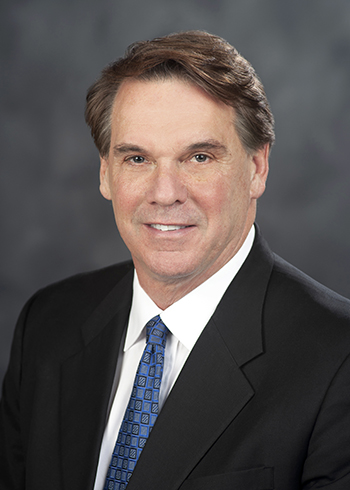 Gregory Rader of Columbus, James Worth Bagley College of Engineering. Gregory Rader is a 1984 petroleum engineering graduate of Mississippi State. Since earning his degree, Rader has enjoyed over 30 years in business. Today, Rader is executive chairman of Columbus Recycling Corporation, where he serves as the organizational lead and the keeper of the company's "always do the right thing" culture. Rader joined the company in 1991 as vice president for operations and purchased the company in 1996. Rader has since driven the company's growth, both organically and through the acquisition and integration of four processors. For his efforts, the company was honored as Scrap Company of the Year with a Global Award for Steel Excellence in 2014 and 2015. In his community, Rader is a member of the Columbus Rotary Club, and he serves the boards of BankFirst Financial Services, Heritage Academy, the Lowndes County Industrial Development Authority, and the YMCA. At MSU, he is a Bulldog Club Board member, and he earlier served the MSU Foundation Board and has been an officer for the Lowndes County MSU Alumni Chapter.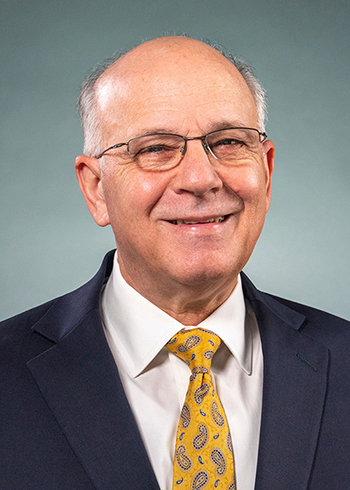 Michael W. Wood of Hot Springs, Arkansas, College of Forest Resources. Michael W. Wood holds a Bachelor of Science and a Master of Science, both in wood science and technology, earned from MSU's College of Forest Resources in 1976 and 1980, respectively. Wood then began his accomplished career with Chapman Chemical Company as a research wood scientist, then sales representative, and finally regulatory affairs manager. By 1988, Wood joined Weyerhaeuser Company, one of the world's largest private owners of timberlands, as an operations manager. Since then, Wood has enjoyed a number of progressive roles from environmental audit manager, regional environmental affairs manager, U.S. state environmental affairs team leader, and environmental team leader, where he led teams of high performing, environmental professionals providing regulatory and technical support to manufacturing and timberlands operations worldwide. More recently, Wood is leading environmental managers supporting manufacturing operations in the eastern U.S. and also works to mentor employees rising toward senior-level positions.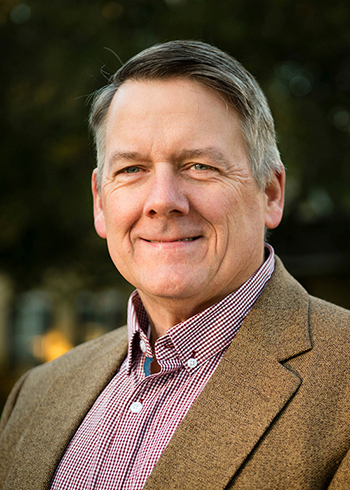 Jon Nash of Orlando, Florida, College of Veterinary Medicine. Starkville native Jon Nash wanted to become a doctor, but he was unsure of his vocation until he learned MSU was chartering a veterinary school. He was among the inaugural class of early-entry students in the Doctor of Veterinary Medicine program, from which he graduated in 1991. Nash is a proud fourth-generation Bulldog, and the iconic campus building Carpenter Hall honors his late great-grandfather, Professor R. C. Carpenter, who was the first engineering graduate of then-Mississippi A&M. Over his career, Nash has been associated with several animal clinics in Florida—Howell Branch Animal Clinic, Markham Woods Animal Hospital and Sand Lake Animal Clinic. Since 2011, Nash has owned the five-doctor Sand Lake Animal Clinic in Orlando that is accredited by the American Animal Hospital Association. His special interest is orthopedic surgery. Outside of his practice, Nash has volunteered for an annual week-long veterinary mission trip to Honduras for the past 14 years.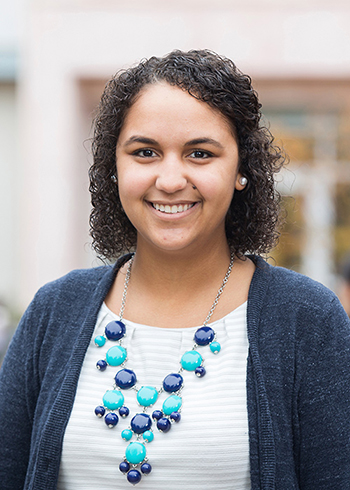 Mississippi State also annually honors the university's Outstanding Young Alumnus or Alumna. Receiving this honor is Blaire Nicole Wilson of Decatur, Georgia. Wilson is a two-time graduate of MSU, who earned a Bachelor of Science in mathematics and a Master of Public Policy and Administration in 2012 and 2013, respectively. A Cedar Rapids, Iowa native, Wilson works in higher education. She is an associate director of the Honor Council and deputy Title IX coordinator for the College of Arts and Sciences at Emory University. In the Atlanta, Georgia Alumni Chapter, she's become an integral part of the leadership team, serving as vice president, secretary, and chair of the committees for community service, student recruitment, and young alumni. She has helped the Bulldog Benefit scholarship fundraiser become a signature annual event, and her successful student recruitment letter-writing event known as "Sip & Scribe" has been adopted by several other chapters. Beyond MSU, Wilson is active with her local church council and its stewardship initiatives and as preschool coordinator. With her employer, Emory University, she's also been a MORE Mentor, working with students from underrepresented ethnic groups to connect them with resources and guide them to success.
Additionally, special recognition will be presented to three 2019 Distinguished Service Award recipients. These honorees include: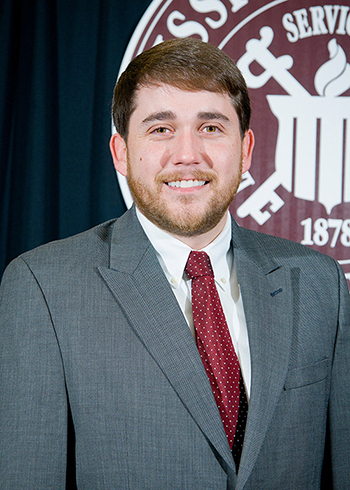 Jeffery Michael Ellis of Biloxi is a 2006 Bachelor of Science in mechanical engineering graduate employed as an engineering manager at Ingalls Shipbuilding in Pascagoula. Ellis was honored as MSU's 2013 Outstanding Young Alumnus, and now claims a 2019 Distinguished Service Award for his volunteerism. Following MSU graduation, Ellis served as Harrison-Stone Alumni Chapter president from 2006-2012 and was a tireless advocate of its merger with Hancock, Jackson, and Stone counties into the Mississippi Gulf Coast Chapter, of which he was founding president from 2015-2018. Under his leadership, the new group increased alumni involvement and increased chapter fundraising. In particular, Ellis was instrumental in establishing the annual Road Dawgs tour stop on the Gulf Coast, making it a major event with corporate sponsorships and dramatically using the successful fundraiser to grow the chapter's scholarship fund. Ellis continues to serve the chapter's board as immediate past president. Additionally, Ellis was Southern District Region Director of the MSU Alumni Association National Board from 2012-2015.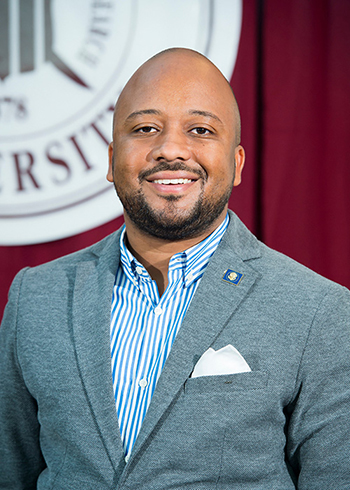 Edward Anthony Sanders of Washington, D.C., is a 2006 political science graduate and a manager with a joint partnership between the Charles Koch Foundation and the UNCF: United Negro College Fund, where he serves as an entrepreneurship executive. Sanders has served as the National Alumni Board of Director's at-large director for three years, out-of-state director for three years, and spent nine years as a local leader, including holding the office of chapter president. He also is founding co-chair of the MSU Black Alumni Weekend, the biennial campus event that has led to hundreds of new and returning members of the Alumni Association. Sanders has helped bring MSU license plates to Washington, D.C., and he has actively raised funds for the Bulldog Club, the Washington, D.C. Alumni Scholarship, and the Marty Wiseman Scholarship. For his achievements, Sanders was earlier named MSU's 2012 Outstanding Young Alumnus. He is a former director of the Congressional Liaison Office for the U.S. Department of State and a former analyst for the White House.
Stephen Ronald Woo of Cordova, Tennessee, is loyally involved in every aspect of the Memphis, Tennessee alumni chapter—giving his time and resources and serving all committees. From 2011-2014, Woo was the Memphis, Tennessee Chapter director for the MSU Alumni Association National Board. He has been a Memphis Maroon Club board member, treasurer, vice president, golf tournament chair, and now scholarship committee chair. At Mississippi State, Woo is active with his college as a member of the Richard C. Adkerson School of Accountancy Advisory Council. Woo earned two degrees from the school—a 1994 Bachelor of Professional Accountancy and a Master of Accountancy with a concentration in taxation in 1995. He works as senior vice president of tax for Mid-America Apartment Communities Inc.
During banquet ceremonies, special recognition also will be presented to the MSU Alumni Association's most outstanding chapters for their achievements in 2019.  The association includes 107 chapters and clubs worldwide, and 51 of them are receiving awards throughout the evening. The 2020 alumni awards banquet is simulcast live via the internet at 6 p.m. Friday, Feb. 7. For a broadcast link and more on the MSU Alumni Association, visit www.alumni.msstate.edu (https://msstate.webex.com/msstate/onstage/g.php?MTID=eb779a584cd49b1d5f895e039e6d95b40).  On Saturday [Feb. 8] MSU alumni leaders from around the nation will gather at The Mill at MSU Conference Center for the Alumni Association's annual leadership conference.
MSU is Mississippi's leading university, available online at www.msstate.edu.