Contact: Camille Carskadon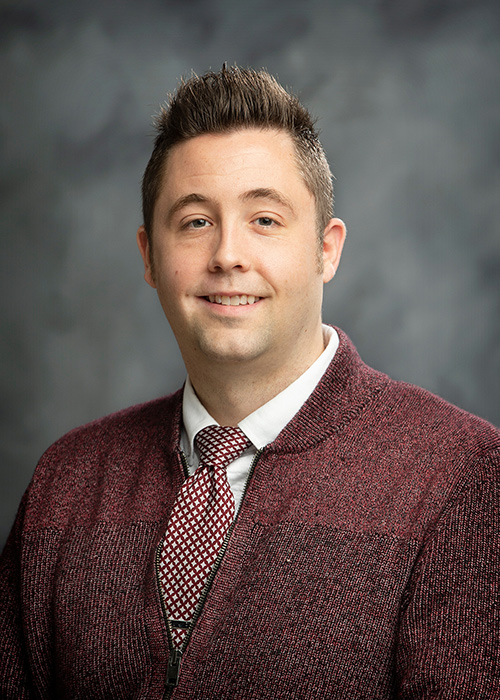 Mississippi State's Autism and Developmental Disabilities Clinic director is reminding the community of the variety of services offered by the outreach unit serving young children through emerging adults.
Run by school psychology faculty through the College of Education's Department of Counseling, Educational Psychology and Foundations, the ADDC addresses behavioral concerns and academic skills, and offers vocational skills training, social skills groups and assessment services.
Director Daniel Gadke said the center works with up to 150 clients each semester. While also supporting the campus Autism Liaisons program.
"It is always exciting to welcome our families back at the start of a new semester. Both the graduate students providing services, as well as the children who attend, are eager to get back to working together," Gadke said about recently launching spring semester sessions.
All ADDC services are provided on a sliding scale based on family income. The clinic receives grant support from the Mississippi Council for Developmental Disabilities and the Mississippi Department of Health and Human Services, as well as funding through private donations.
A true hub of cross-campus collaboration, the ADDC utilizes graduate students working under the direct supervision of a faculty member and earning their education specialist or doctoral degrees in MSU's school psychology program. Professors involved with the clinic also give professional and community trainings throughout the state on autism, behavior, academics and disabilities. MSU undergraduates from any major also can volunteer at the clinic.
Currently, the ADDC provides four types of services, including:
—Individual Services, typically weekly appointments when clients meet one-on-one with graduate students. Each session is targeted toward behavioral, social or academic concerns and include parent/caregiver training. Behavior concerns may include non-compliance, mild aggression or tantrums. Social concerns may include limited social engagement, functional life skills and daily living activities. Academic skills targeted may include addressing difficulty with reading or mathematics. The clinic also works with emerging adults to provide vocational skills training.
—Social Skills Groups, beginning with preschool-age children and offered through high school. Groups vary in size depending on need. Examples of social skills group interventions include working on appropriate greetings, back-and-forth conversation dynamics, appropriate play skills, emotion identification and teamwork, among others.
—Assessment Services, including comprehensive psychological and psycho-educational assessment services. These may include assessments for autism, special education services, independent evaluations, and others.
—Autism Liaison Services, in partnership with MSU Disability Support Services and tailored toward degree-seeking students who have Autism Spectrum Disorder. A select group of graduate students known as MSU Autism Liaisons are dedicated to serving other students on campus who have autism. These students lend assistance and support with navigating college.
Gadke said the ADDC mission is to provide high quality services to the community, train future professionals and engage in research to enhance the field. To learn more, visit www.addc.msstate.edu.