Contact: Sarah Nicholas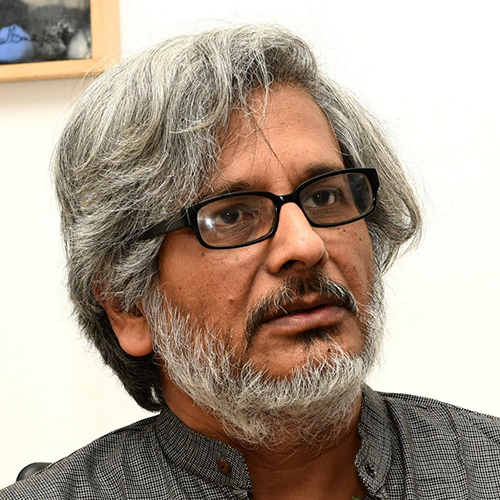 STARKVILLE, Miss.—An internationally renowned scholar of Indian philosophy will highlight ways to focus on gratitude and awareness in a global landscape during a lecture at Mississippi State this week.
Arindam Chakrabarti's lecture, "Gratitude in the Time of Mindless Cruelty," is free and open to the public on Friday [Feb. 14] at 3 p.m. in Old Main Academic Center's Turner A. Wingo Auditorium, Room 1030.
The Nirmal K. and Augustina Mattoo Endowed Chair in Classical Indic Humanities and Philosophy at the State University of New York at Stony Brook, known as Stony Brook University, Chakrabarti will expand on the idea that philosophical theories are "inextricably linked to the world," said MSU Professor Keith A. Moser of the Department of Classical and Modern Languages and Literatures.
"In other words, the theories that undergird humanistic inquiry are not produced in a vacuum, or in complete isolation from the real world," said Moser, who is organizing the event. "I hope Dr. Chakrabarti's ideas foster a form of critical awareness and profound introspection in a global landscape in which 'fake news' and 'alternative facts' have become the new norm."
Chakrabarti's scholarly career has encompassed Indian philosophy, aesthetics, philosophy of language and Buddhist epistemology. He is author or editor of 17 scholarly monographs and more than a hundred papers in journals and anthologies appearing in English, Sanskrit and Bengali. He previously held academic appointments at the University of Delhi, University College London, and the University of Hawaii.
"As someone who seamlessly blends philosophy, theology, literature and popular culture into his highly original theories, his visit will undoubtedly spark a considerable amount of interest throughout the humanities at MSU," Moser said. He added that Chakrabarti's research is "extremely diverse."
MSU's College of Arts and Sciences includes more than 5,200 students, 325 full-time faculty members, nine doctoral programs, 14 master's programs, and 27 undergraduate academic majors offered in 14 departments. It also is home to the most diverse units for research and scholarly activities, including natural and physical sciences, social and behavioral sciences, and the humanities. For more about the College of Arts and Sciences or the Department of Classical and Modern Languages and Literatures, visit www.cas.msstate.edu or www.cmll.msstate.edu.
MSU is Mississippi's leading university, available online at www.msstate.edu.