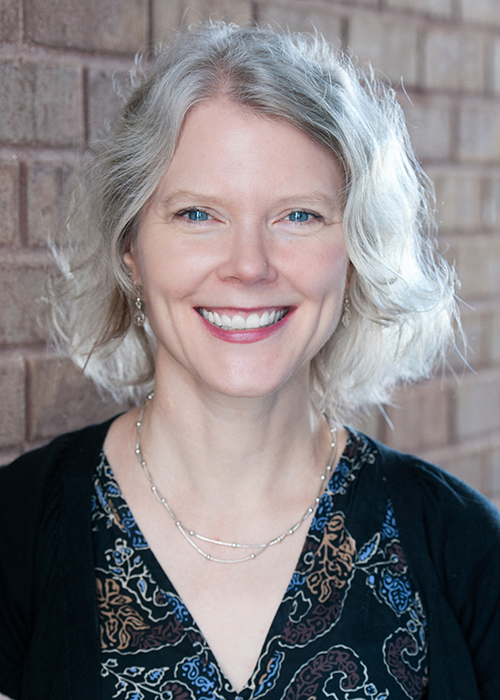 Contact: Sasha Steinberg
STARKVILLE, Miss.—Creative writing and fiction are two of Becky Hagenston's favorite subjects to teach. With her selection this year for the highly coveted Pushcart Prize, the Mississippi State English professor is proving she's got a knack for these areas.
Hagenston's short story "Hi Ho Cherry-O" was originally published in the spring 2018 issue of Witness Magazine. Editors of that publication then nominated the story for inclusion in the Pushcart Prize's 2020 edition, featuring 72 authors from 47 presses.
An MSU faculty member since 2001, Hagenston said she was "thrilled" to have her composition selected for inclusion in the Pushcart Prize anthology, one that she "admires so much as a writer and reader."
"The poems, essays and stories selected for the Pushcart Prize all come from literary journals and small presses, and they're nominated by journal editors and by previous Pushcart winners," she said. "This year's edition, Pushcart Prize XLIV, includes writers I've admired for years as well as newer writers I'm excited to discover more about."
Endowed and annually published since 1976 by Wainscott, New York-based nonprofit Pushcart Prize Fellowships Inc., the Pushcart Prize series has been hailed by Publishers Weekly as "one of the most important publishing projects in American history."
In addition to short stories, works eligible for nomination include poems, essays, memoirs, stand-alone excerpts from novels, translations, reprints, as well as traditional and experimental writing.
A Maryland native, Hagenston earned a bachelor's degree in 1989 from Elizabethtown College, Master of Fine Arts in 1997 from the University of Arizona, and a master's in 2000 from New Mexico State University. She is the author of three award-winning story collections—"Scavengers," winner of the Permafrost Book Prize; "Strange Weather," winner of the Spokane Prize in Short Fiction; and "A Gram of Mars," winner of Sarabande Books' Mary McCarthy Prize.
Hagenston's stories have appeared in such journals as the Oxford American, New England Review, Southern Review and Gettysburg Review. She has won two O. Henry Awards, as well as the Great Lakes Colleges Association New Writers Award, Reynolds Price Award in Short Fiction, and the Julia Peterkin Award.
Learn more about the College of Arts and Sciences and its Department of English at www.cas.msstate.edu and www.english.msstate.edu.
MSU is Mississippi's leading university, available online at www.msstate.edu.