Contact: Laura McPhail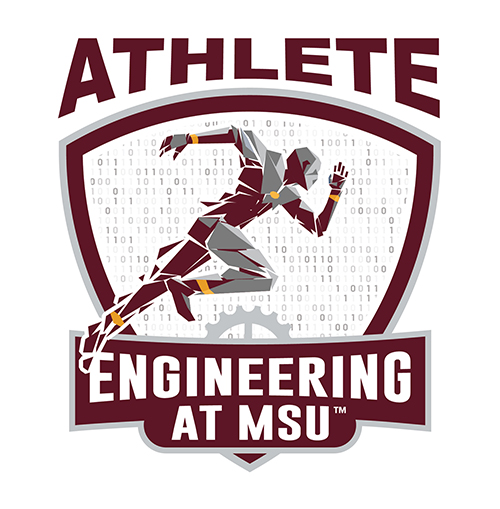 STARKVILLE, Miss.—The inaugural MSU Athlete Engineering Summit brings the heat this June, just in time for summer. Mississippi State's Center for Advanced Vehicular Systems (CAVS), the Bagley College of Engineering, the MSU Athletics Department, and the university's National Strategic Planning and Analysis Research Center (NSPARC) partner to host the MSU Athlete Engineering Summit on June 10-11 at The Mill Conference Center at MSU.
"We have discovered what we like to call 'the secret sauce,' and we are pleased to have an opportunity to share with others looking to bring together organizations and academia for research," said Reuben Burch, CAVS associate director of human factors and athlete engineering and NSPARC research fellow. "At MSU, we are building a student pipeline of qualified athlete engineers that can examine the data retrieved from wearable technology and effectively share this information with coaches, trainers, and other human performance decision-makers to help optimize work and training."
The two-day event will feature discussions focusing on how to build effective collaborations between athletics and academics and explore how key elements affect four different types of athlete: sport, industrial, tactical, and at-risk. In addition to nationally renowned keynote speakers and panel discussions with experts, attendees will have an opportunity to network with professionals, enjoy delicious food, and see wearable technology in action.
Registration opens at the end of April. Registration fees are: 
— General public: $150
— MSU faculty and staff: $100
— Students: $35
For more information on the MSU Athlete Engineering Summit as it becomes available, visit athleteengineeringsummit.com.
MSU is Mississippi's leading university, available online at www.msstate.edu.
About MSU
Mississippi State University is a comprehensive, doctoral degree-granting university encouraging its diverse student body to learn and grow at the highest level. A Carnegie Foundation R1—Very High Research Activity university, MSU is also among the National Science Foundation's Top 100 research institutions. Its undergraduate and graduate research programs in such areas as engineering, arts and sciences, and agriculture provide limitless opportunities to its more than 22,220 students that hail from all 50 states and 86 countries. MSU's designation as the FAA's national Center of Excellence for Unmanned Aircraft Systems, its work to strengthen global food security and find solutions for the world's most prevalent health concerns, demonstrate that MSU students and researchers are driven to make a difference.
Visit MSU online at www.msstate.edu or follow Mississippi's leading university on social media @msstate and #WeRingTrue.