Contact: James Carskadon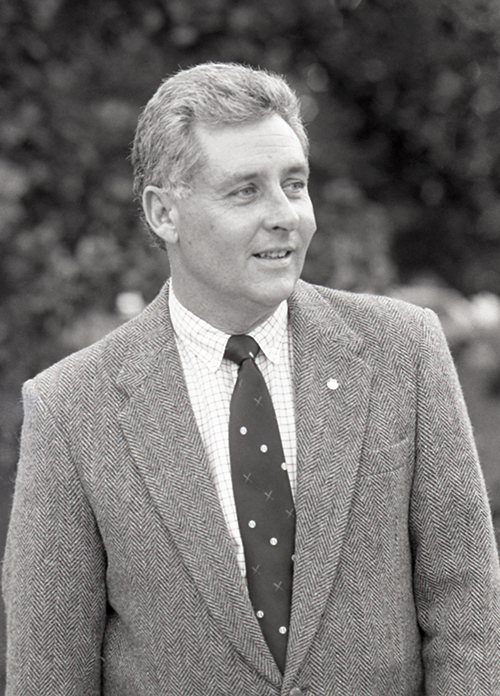 STARKVILLE, Miss.—Mississippi State University Libraries' Morris W.H. (Bill) Collins Speaker Series is honoring the work and life of alumnus Wayne W. Weidie Friday [March 6].
The celebration takes place at 2:30 p.m. in Mitchell Memorial Library's John Grisham room. In addition to reflections on the former journalist and politico's life, the ceremony will mark the establishment of the Wayne W. Weidie Internship Program. The student work program was established by Weidie's friends and family to honor his commitment to MSU, his alma mater, and will help offset costs associated with participating in internships in Washington, D.C. and Jackson.
Friday's ceremony will include remarks from MSU President Mark E. Keenum, Mississippi Insurance Commissioner Mike Chaney, former Deloitte LLP Managing Principal of Government Relations Cindy Stevens, former John C. Stennis Institute of Government Director Marty Wiseman, MSU Chief Communications Officer Sid Salter and MSU Director of Governmental Support Lee Weiskopf.
Weidie served as editor and publisher of the Ocean Springs Record and Gautier Independent from 1970-1990 before being named chief of staff for former U.S. Rep. Gene Taylor. After serving as chief of staff from 1990-2004, Weidie worked as a governmental affairs consultant until his retirement in 2014. He then launched his blog, The Weidie Report, where he offered commentary on state and national politics. Weidie died last August at his residence in Venice, Florida.
A 1962 MSU political science graduate, Weidie served as a member of MSU's Stennis Institute of Government Advisory Board and was instrumental in the establishment of the Stennis-Montgomery Association.  In 1993, he donated his professional and personal papers from his journalism and congressional careers to the Congressional and Political Research Center at MSU Libraries.
The Morris W. H. (Bill) Collins Speaker Series is sponsored by the Stennis Center for Public Service, John C. Stennis Institute of Government, MSU Libraries Congressional and Political Research Center, and the Stennis Montgomery Association. For more, visit www.lib.msstate.edu/collins.
MSU is Mississippi's leading university, available online at www.msstate.edu.