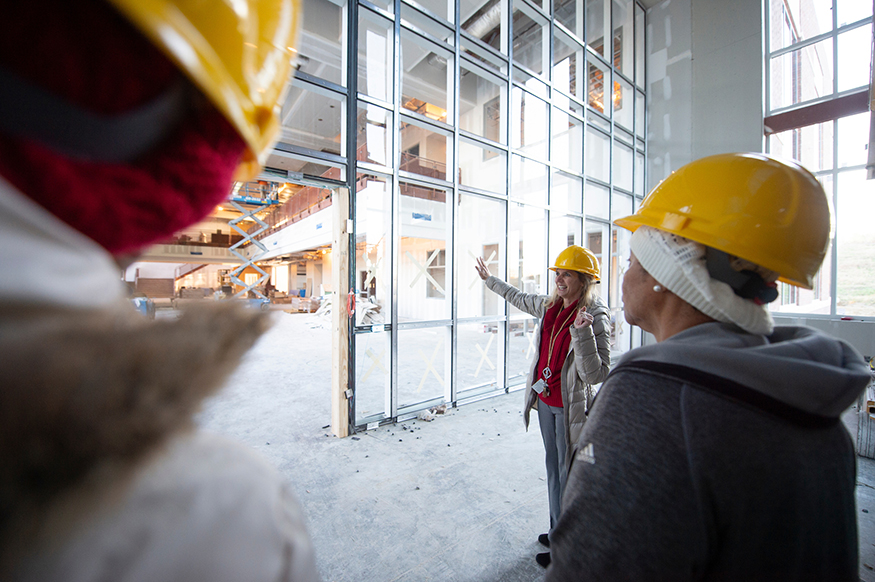 Contact: James Carskadon
STARKVILLE, Miss.—Several Mississippi State University K-12 education initiatives are being recognized Thursday [March 5] at the Mississippi Vision for Education Partnership Conference in Hattiesburg.
MSU partnerships with public schools in Clinton, Hattiesburg, Meridian and Starkville received awards at the conference, sponsored by the Mississippi Association of Partners in Education (MAPE) and the Program of Research and Evaluation for Public Schools (PREPS).
"We are proud that so many MSU partnerships are being honored at the PREPS/MAPE Partnership Conference," said Devon Brenner, professor and special assistant to the vice president for education initiatives in MSU's Office of Research and Economic Development. "These awards are a recognition of the many ways that MSU faculty and staff are engaging with schools and communities across the state to improve outcomes for children and their families."
A Meridian Public School District arts education partnership with MSU-Meridian and the Riley Center for the Performing Arts received the University Governor's Award of Distinction. In 2016, Meridian was chosen as the 23rd site for the John F. Kennedy Center for the Performing Arts' Ensuring the Arts for Any Given Child program. After implementing the district-wide K-8 arts integration program, the school district has seen an increase in teacher retention and a decrease in chronically absent students. Jeffrey Leffler, an assistant professor in the MSU-Meridian Division of Education, serves as program liaison to the Kennedy Center.
The Starkville-Oktibbeha School District-MSU Partnership School was honored in the university category of the program's Partnership Excellence Awards. The 128,000-square-foot school on the MSU campus will serve every sixth and seventh grade student in the school district beginning this August. It also will serve as a demonstration site for preservice teachers in MSU's College of Education, along with other collaborations that combine university and school district resources to enhance students' education experiences.
An MSU Extension program at Sumner Hill Junior High School in Clinton was recognized with an elementary level Partnership Excellence Award. At Sumner Hill, over 400 students participate each year in Extension's "Welcome to the Real World!" program, where students manage their finances in a simulation that assigns them different incomes, educational levels and family sizes. The financial literacy program teaches students the importance of education and managing financial obligations. Theresa Hand, a Hinds County Extension agent, leads the program for MSU.
Another Extension collaboration was recognized with an elementary level Partnership Award for Hattiesburg's F.B. Woodley Elementary School's ongoing initiative to improve the health of students and build confidence and character. Felicia Groves, an Extension agent with the Office of Nutrition Education, teaches nutrition classes at Woodley Elementary as part of the program. Other partners on the student well-being initiative include Parkway Heights United Methodist Church and Girl Scouts of Greater Mississippi.
MSU is Mississippi's leading university, available online at www.msstate.edu.