Contact: Jim Laird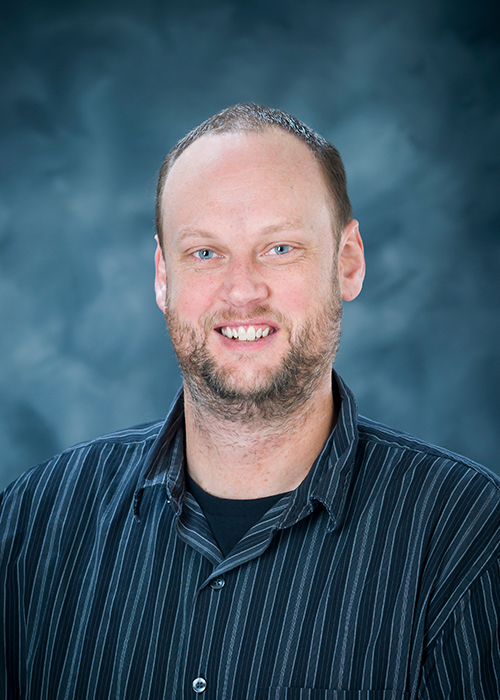 STARKVILLE, Miss.—A longtime faculty member in Mississippi State University's geosciences department will be adding a new administrative role to his responsibilities with the start of the fall semester.
Professor Jamie L. Dyer will begin a one-year appointment as assistant vice president intern for academic affairs in the Office of the Provost and Executive Vice President in mid-August.
Among his responsibilities, Dyer will be working with academic units at MSU to identify opportunities to develop new courses and programs that cross traditional boundaries. He will also seek to understand the challenges that come with multi-disciplinary, cross-college collaboration, including student credit, funding and resources, and promotion and tenure criteria.
"Dr. Dyer is well qualified to take on this challenge. He has a strong background in working in inter-disciplinary research programs, and has a passion for working with faculty across campus," said Provost and Executive Vice President David R. Shaw. "As chair of the university's Promotion and Tenure Committee, he has demonstrated leadership potential and an appreciation of the challenges both faculty and administrators face."
Shaw explained that the intern program brings a faculty perspective directly into the provost's office. It also provides faculty with an interest in academic affairs administration to learn firsthand the office's myriad of activities and responsibilities.
"As a faculty member with a deep appreciation of Mississippi State's leading role in research and academics, I am excited to be involved in cross-discipline program development and proud to be a part of this important opportunity," Dyer said. "MSU has tremendous capabilities in research, teaching and outreach related to data and health science, so I look forward to working with faculty and administration across multiple disciplines to define potential academic programs that utilize these strengths. Through the generation and enhancement of such programs, we can expand our contributions to the data and health science fields through advanced student training and education."
Since arriving at MSU in 2005, Dyer has been published in a variety of peer-reviewed journals and has received funding from agencies including the U.S. Army Research Laboratory, U.S. Geological Survey and the National Oceanic and Atmospheric Administration. In 2019, he was recognized by the MSU College of Arts and Sciences with the Sanderson/Henry Family Dean's Distinguished Professor Award.
As the recipient of a Fulbright Specialist Grant in 2018, he traveled to Poland to collaborate on meteorology and climatology research with colleagues at Maria Curie Skłodowska University. In Poland, he developed and extended research projects related to the assessment and prediction of climate extremes such as droughts and heatwaves, extreme rainfall events and surface-atmosphere interactions over agricultural areas.
Dyer received his bachelor's, master's and doctoral degrees from the University of Georgia.
Learn more about geosciences at MSU at www.geosciences.msstate.edu. The Office of the Provost and Executive Vice President is online at www.provost.msstate.edu.
MSU is Mississippi's leading university, available online at www.msstate.edu.