Contact: Camille Carskadon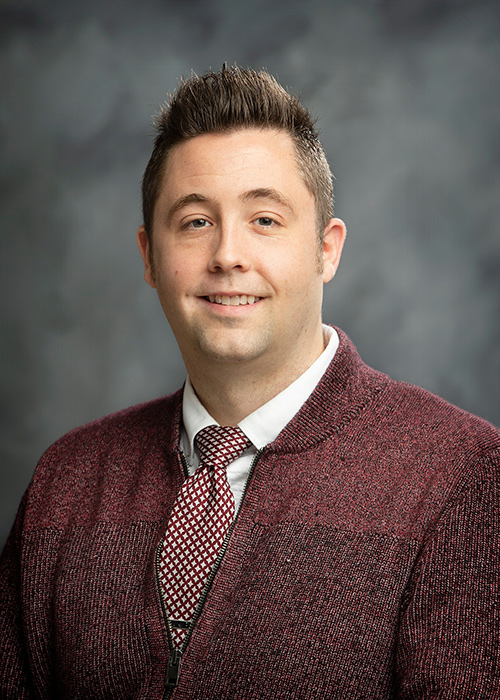 STARKVILLE, Miss.—Mississippi State University's Department of Counseling, Educational Psychology and Foundations is unveiling new courses and program options that will help Mississippians in their future careers.
This summer, the department will begin offering an applied behavior analysis for behavior technicians course (EPY 4103/6103) to both undergraduate and graduate level degree seeking students through MSU Online. After successful completion of the course, students are eligible to take a national standardized test that can lead to certification as a registered behavior technician (RBT). The course, which meets all the content area requirements put forth by the behavior analysis certification board, will be available for registration during the upcoming advising period.
RBTs are considered the front-line service providers for applied behavior analysis services and are directly supervised by board certified behavior analysts (BCBAs). In order to qualify for the RBT certification, a minimum of a high school degree or equivalent is needed, plus 40 clock hours of applied behavior analysis course work (e.g., one college course in applied behavior analysis). Following the coursework, a competency examination and national examination specific to the RBT credential are required.
Daniel Gadke, department head and associate professor, said that the course also is great for educators who are interested in knowing more about behavior management or for those interested in working with children with autism, under the supervision of a board-certified behavior analyst.
"The roll-out of these programs has been many years in the making. We are excited about the chance to provide training opportunities for those interested in applied behavior analysis, helping to expand the existing workforce of behavior analysts in the state," Gadke said.
The department will accept its first cohort of master's students into its applied behavior analysis program during the fall 2020 semester. Upon completion of the program, students will receive a master's in educational psychology with a concentration in applied behavior analysis. The program also will lead to certification as a board-certified behavior analyst and licensure as a behavior analyst.
The department also has plans to introduce an undergraduate minor in applied behavior analysis both online and face-to-face for the spring 2021 semester. The minor would allow any student to obtain the board-certified assistant behavior analyst credential, regardless of their major. A standalone graduate certificate in applied behavior analysis will be available sometime in the next year. The certificate will lead to BCBA accreditation for those with existing master's degrees.
The new program areas and courses will join the already approved Association for Behavior Analysis International school psychology programs, which lead to certification as BCBA and BCBA-D (doctoral).
For questions and more information, contact Gadke at dgadke@colled.msstate.edu.
Established in 1903, MSU's College of Education is home to six academic departments, one research unit and numerous service units. For more about the college, visit www.educ.msstate.edu.
MSU is Mississippi's leading university, available online at www.msstate.edu.