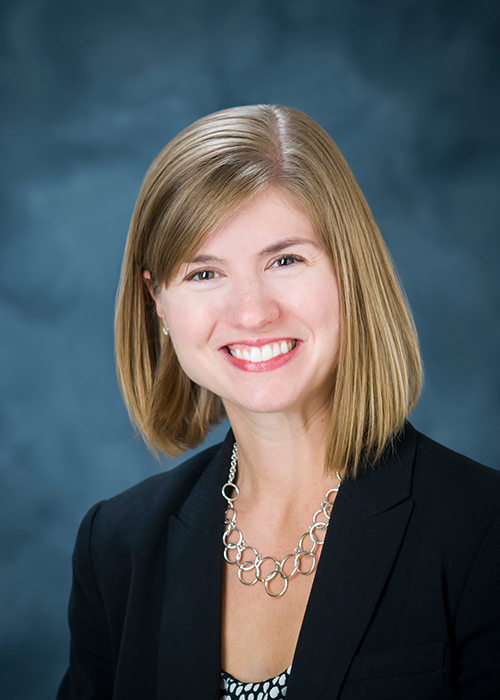 Contact: Sasha Steinberg
STARKVILLE, Miss.—A faculty member in Mississippi State's Department of Communication recently spotlighted her research on how to efficiently and effectively evaluate public service announcements during a Hearst Television interview.
In the interview conducted by Hearst Chief National Investigative Correspondent Mark Albert, MSU Assistant Professor of Communication Holli H. Seitz shared insight on the effectiveness of various COVID-19 PSAs that have gone viral. Public Service Announcements are brief informational messages designed to raise awareness on important issues.
"Giving a concrete message and stirring emotion—those are two things that will make a message incredibly memorable," said Seitz, who also serves as director of The Message Laboratory in MSU's Social Science Research Center. "If you can have a message that is effective in changing the desired health behavior and you can somehow get virality, then you have a larger, better chance of making a big positive effect."
For the interview, Seitz drew her scholarly insight on the perceived success of PSAs from her 2012 co-authored research paper titled "Efficiently and Effectively Evaluating Public Service Announcements: Additional Evidence for the Utility of Perceived Effectiveness."
The discussion aired on Hearst Television and radio stations across the country, including WAPT-TV in Jackson.
Seitz earned an MSU bachelor's degree in communication in 2005 and a Master of Public Health in health behavior from the University of Alabama at Birmingham in 2007. She also holds a master's and Ph.D. in communication from the University of Pennsylvania. At MSU, she has taught introductory communication, elements of persuasion, and health communication courses. Her research interests include health communication, message effects, media effects, health equity, and science communication.
Learn more about MSU's College of Arts and Sciences at www.cas.msstate.edu and Department of Communication at www.comm.msstate.edu.
MSU is Mississippi's leading university, available online at www.msstate.edu.