Contact: James Carskadon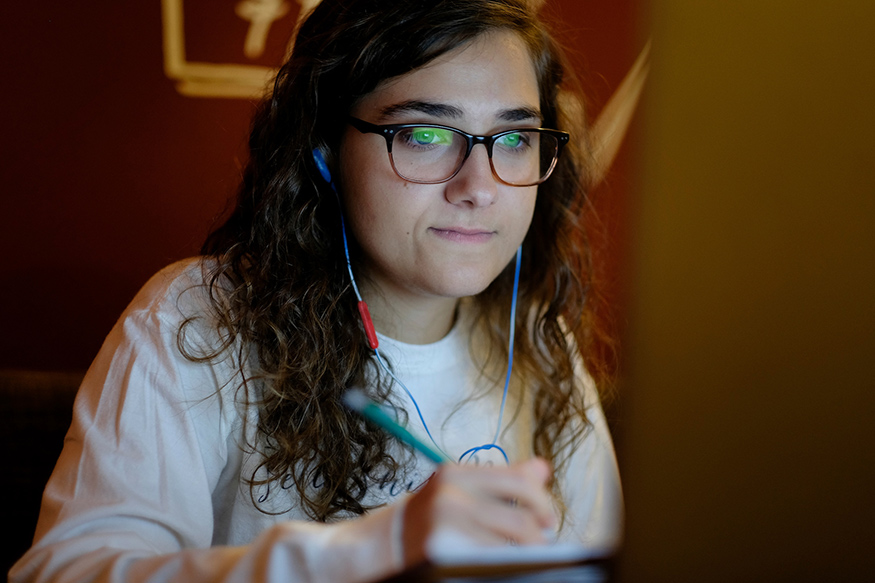 STARKVILLE, Miss.—Mississippi State University's summer 2020 classes all will take place online to help students stay on their academic paths despite the COVID-19 pandemic, and students will have the added advantage of a number of additional course offerings.
The decision to continue with all-online instruction through the summer comes as university leaders continue to evaluate and respond to this unprecedented crisis.
"As our students navigate the challenges presented by the COVID-19 pandemic, we want to do everything in our power to help them stay on their academic paths, or even get ahead," said MSU Provost and Executive Vice President David Shaw. "I encourage students to talk with their advisors about the many online summer school offerings available to them. We know that for many of our students, their normal plans have been disrupted, so we wanted to offer them as many options as possible for moving forward academically with summer school."
Through the enhanced offerings, and from wherever the students are, they will be able to take as much as an entire semester during three summer sessions.  MSU will have three summer terms which include Maymester [May 6-29], First Term [June 1-29], Second Term [July 6-August 4], as well as a Summer Ten Week Term, [June 1-August 4].
MSU Summer Advantage offers current students a variety of options for getting a head start on the fall semester, finishing core course requirements, taking classes within majors, or picking up extra credits to accelerate graduation. Students can take time to explore a new subject area, concentrate on difficult courses, and benefit from smaller classes taught by MSU's world-class faculty. The online format provides flexibility while maintaining high-quality instruction, student-centered curricula, interactive learning and collaborative study activities.
Given the shift to all online instruction this summer, MSU is making summer classes more economical than ever, to assist students financially when they are needing it most.
MSU is Mississippi's leading university, available online at www.msstate.edu.