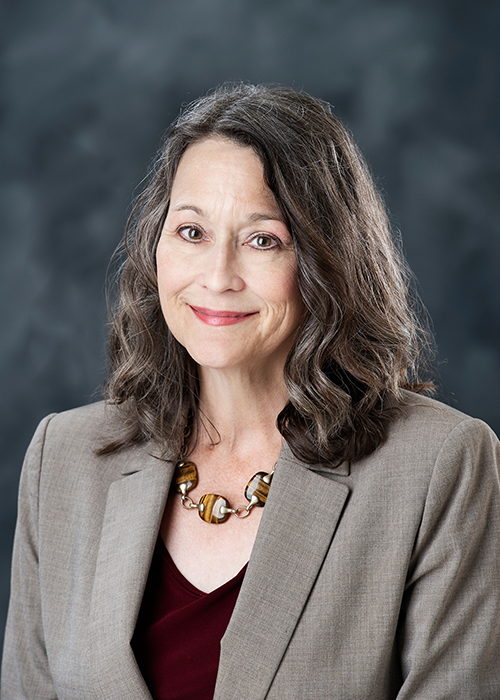 Contact: Sasha Steinberg
STARKVILLE, Miss.—Mississippi State Professor of Geosciences Renée Clary has been named the university's 2020 Southeastern Conference Faculty Achievement Award recipient.
Also director of the university's Dunn-Seiler Museum, Clary is one of 14 faculty members from SEC universities to receive the prestigious award recognizing outstanding teaching accomplishments, scholarly contributions, discoveries and role modeling for other faculty and students.
Established by the SEC presidents and chancellors and administered by the SEC provosts, the SEC Faculty Achievement Awards were first presented in 2012. To be eligible for the award, an individual must be a teacher or scholar at an SEC university; have achieved the rank of full professor; have a record of extraordinary teaching and nationally and/or internationally recognized scholarship; and may not be a previous award winner.
Clary and fellow honorees each receive a $5,000 honorarium and become nominees for the SEC Professor of the Year Award, which includes an additional $15,000 honorarium.
"Mississippi State University is extremely proud of the outstanding work being done by Dr. Clary," said MSU President Mark E. Keenum. "Her efforts in bringing underrepresented students to her fields of study have been particularly important and impressive."
Clary's research, teaching and service demonstrate extraordinary achievements within national and international communities. An MSU faculty member since 2006, she works to improve public geoliteracy and broaden participation of underrepresented groups. Her research has led to optimized teaching in online, informal and traditional environments.
"Dr. Clary's research and teaching contributions work together to provide outstanding geoscience literacy opportunities for college students, K-12 classrooms and the general public," said MSU Provost and Executive Vice President David Shaw. "Her research into the science of teaching science uses a visual and interdisciplinary approach that engages students' intellectual curiosity and involves them in the research process, and as a result her contributions to the K-12 STEM education community are virtually unmatched."
A native of New Iberia, Louisiana, Clary holds a bachelor's in chemistry, a master's in geology and a second master's in curriculum and instruction/science education, all from the University of Louisiana at Lafayette. She directs the EarthScholars Research Group that she co-founded in 2002 with the late Jim Wandersee, a botanist and biology education professor at Louisiana State University, where Clary earned her doctorate in curriculum and instruction/geoscience education. EarthScholars works to enhance the formal and informal integration of geological and biological knowledge in science instruction.
Clary also leads the 15° Laboratory, an affiliated research group of EarthScholars that Wandersee established in 1996 to help K-12 and higher education students better understand and appreciate the big ideas of contemporary life sciences. The lab later expanded its mission to helping improve the general public's understanding of science.
Findings of her scientific investigations have been featured in 75 journal articles, 27 book chapters and more than 200 peer-reviewed presentations, and disseminated through professional scientific and educational forums on five continents.
Clary is an elected Fellow of the American Association for the Advancement of Science, the Geological Society of America, and the Geological Society of London. The GSA recognized her with its 2018 History and Philosophy of Geology Division Gerald M. and Sue T. Friedman Distinguished Service Award.
For more information on the Southeastern Conference's academic initiatives, visit www.thesecu.com.
Learn more about MSU's College of Arts and Sciences and the Department of Geosciences at www.cas.msstate.edu and www.geosciences.msstate.edu.
MSU is Mississippi's leading university, available online at www.msstate.edu.