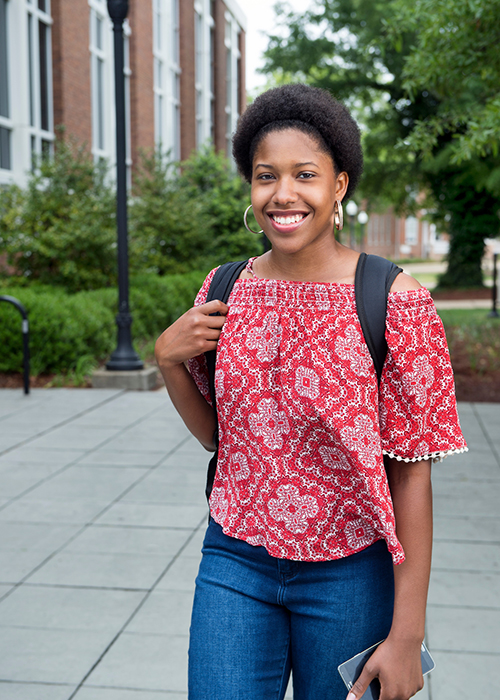 Contact: Sasha Steinberg
STARKVILLE, Miss.—Three Mississippi State students from Alabama are selections for the U.S. Department of State-sponsored Critical Language Scholarship Program.
Recipients are Donielle D. Allen, a senior microbiology major from McCalla, Alabama; Grace K. Barnes, a senior secondary education/English education major from Madison, Alabama; and Rebecca M. Van Pamel, a senior English major from Athens, Alabama. Allen and Van Pamel both are students in the College of Arts and Sciences and the Judy and Bobby Shackouls Honors College. Barnes is a student in the College of Education.
Implemented by the Washington, D.C.-based American Councils for International Education, the Critical Language Scholarship Program is part of a wider U.S. government initiative to expand the number of Americans studying and mastering foreign languages crucial to national security and economic prosperity.
CLS works to prepare students for the 21st century's globalized workforce and increase national competitiveness through intensive language instruction and structured cultural enrichment designed to promote rapid verbalization gains.
Though their international trips this summer are canceled due to the COVID-19 pandemic, all three MSU recipients said they are grateful for the CLS recognition and remain optimistic about future travel options.
Allen said she hopes to build on the language skills she honed during a fall 2018 trip to China as MSU's first Boren Scholarship recipient. Before the pandemic, she was planning to attend daily academic classes and embark on weekend excursions to tourist sites and the Taiwanese capital of Taipei.
"In China, I had to get out of my comfort zone and learn how to speak nothing but the language to express myself," she said. "I think it would be exciting to have language partners, like someone from a local university where I could study. I would like to study Mandarin Chinese and learn more than one dialect because that would be helpful for jobs as a translator or working with the FBI or another agency."
With her first major prestigious scholarship, Barnes was planning to visit Malang, Indonesia. She was preparing for this trip by Googling "anything and everything" about Indonesia, from etiquette to basic words in Bahasa Indonesia, the country's official language. Along with these studies, Barnes was anticipating chances to eat Indonesian dishes and learn traditional dances, among other enriching experiences.
"I'm interested in different cultures, and language is a big part of culture," she said. "I wanted to live with a host family for the first time because I thought it would be a great way to learn."
Barnes previously participated in a six-month MSU study abroad trip to Austria and is earning a Teaching English to Speakers of Other Languages (TESOL) certificate through the university's English department. She aspires to teach abroad or join the Peace Corps.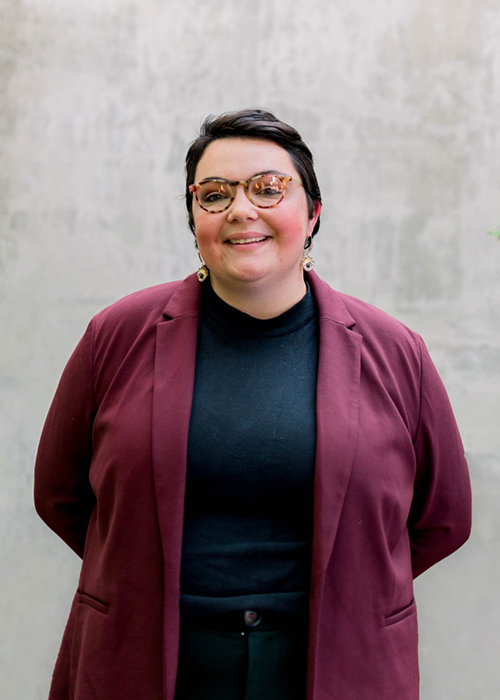 Van Pamel, who has participated in the honors college's study abroad program in Oxford, England, was planning to use her Critical Language Scholarship to visit Lucknow, India. She hopes to one day expand her knowledge of one of India's official dialects while immersed in a new culture.
"I would love to learn Urdu because my favorite poetry is in that language, and I want to be able to read original text," she said.
While preparing their applications for the CLS program, Allen, Barnes and Van Pamel said they all have benefitted from the "great support" of MSU's CLS adviser David M. Hoffman, associate professor and graduate coordinator in the university's Department of Anthropology and Middle Eastern Cultures.
Hoffman said the honors college's Office of Prestigious External Scholarships is excited to recognize its three CLS finalists' hard work in achieving this "incredible" accomplishment, especially during these challenging times.
"As an adviser, it is always a pleasure to work with high caliber students from diverse academic backgrounds. The process of applying for these scholarships involves learning about and articulating the students' future desire for studying language and culture, which is something I truly enjoy," Hoffman said. "Helping to hone the students' ideas for their own professional future and getting to see how the MSU experience has prepared them for it is an honor, and I look forward to working with more applicants in the future!"
Barnes and Van Pamel also expressed appreciation for fellow MSU student Joy Cariño, a senior English major who, through the CLS program, participated last summer in an intensive language and cultural immersion program in Malang, Indonesia.
"Joy has been such a great resource, and I'm so glad I could ask her questions," Van Pamel said. "I credit a lot of my success to Dr. Hoffman because he talked with me about how I would be a good fit for the program. When I decided to apply, he helped me find the nugget of gold in the essays I had to write and was honest in his feedback."
After graduating this May, Van Pamel said she would like to explore her creative writing skills in graduate school and aspires to work with Teacher AmeriCorps.
"As an MSU student, a lot of doors have been opened for me, and I'm grateful for that," she said. "There are a lot of great jobs you can get with knowledge of a critical language, so I'm excited to see what the future holds for me."
For details on MSU's College of Arts and Sciences, visit www.cas.msstate.edu; College of Education at www.educ.msstate.edu.
Learn more about the Judy and Bobby Shackouls Honors College and the Office of Prestigious External Scholarships at www.honors.msstate.edu.
MSU is Mississippi's leading university, available online at www.msstate.edu.