Contact: Harriet Laird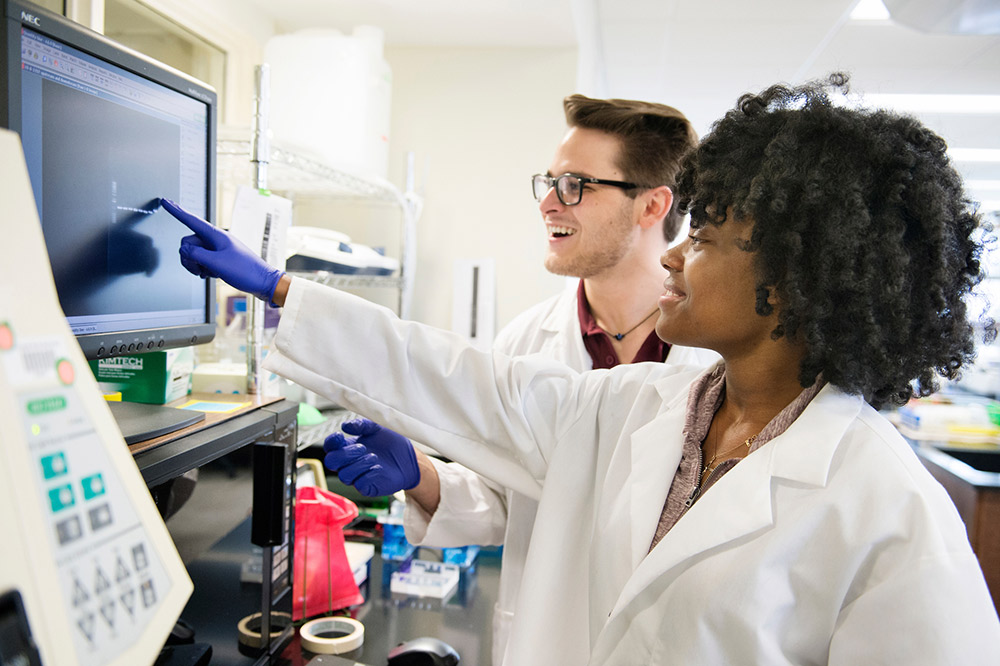 STARKVILLE, Miss.—The time it takes to earn two degrees just got shorter at Mississippi State with the introduction of the Thrive in Five accelerated degree program.
MSU's Thrive in Five accelerated degree options can help students earn both a bachelor's and master's degree in only five years. Also, the new Thrive in Five website can put students in touch with the appropriate program coordinators who can help start the enrollment process, explain requirements and answer questions. Visit www.msstate.edu/thriveinfive for more details.
"Rather than spending an extra year to complete two baccalaureate degrees, these programs put you on the fast track to entering the workforce in only five with a bachelor's and master's, so you can start earning a salary or increasing your earning potential sooner," said Peter Ryan, executive vice provost and Graduate School dean.
For the Fall 2020 semester, the university is adding seven programs to Thrive in Five offerings:
Animal and Dairy Science/Agribusiness Management
Fashion, Design, and Merchandising
Human Development and Family Sciences
Landscape Architecture
Mathematics and Statistics
Educational Psychology
Veterinary Medical Science
Research from the Bureau of Labor Statistics shows that employees with a master's degree earn an average of about $700 more per week than workers with only a high school diploma. Over the course of a lifetime, this can make a significant difference in earnings and quality of life, Ryan said.
Each degree program is designed to help undergraduate students earn both undergraduate and graduate credit concurrently. Up to 15 graduate hours can be applied toward each undergraduate and graduate degree. Requirements may vary depending on the program students choose.
Current Thrive in Five programs include:
Plant and Soil Sciences
Poultry Science
Biological Sciences
History
Public Policy and Administration
Management and Information Systems
Instructional Systems and Workforce Development
Aerospace Engineering
Chemical Engineering
Computer Science and Engineering
Electrical and Computer Engineering
Industrial and Systems Engineering
Interdisciplinary Master of Engineering
Mechanical Engineering
Industrial and Systems Engineering/Master of Business Administration
Thrive in Five options are great for a variety of students, including self-motivated high school graduates who may have already completed Advanced Placement courses or highly skilled community college graduates looking for a flexible and faster way to enter the workforce. Current MSU students who have completed some degree coursework but haven't found the right degree program can benefit as well.
For more information, contact the MSU Office of the Graduate School at 662-325-7400 or email gradapps@grad.msstate.edu.
MSU is Mississippi's leading university, available online at www.msstate.edu.